Where to stay in Tainan, Taiwan? Let's check the best areas to stay in Tainan, and discover one of the most exciting cities in this unique East Asian nation
Are you traveling to Taiwan and want to explore further from Taipei? Check the best places to stay in Tainan, one of the most interesting cities in the country. It is also a great place for gastronomy and a pretty affordable destination.
Tourism in Tainan: Overview
Tainan is the oldest city in Taiwan. Back in 17th-19th century, under the Qing dynasty, Tainan was Taiwan's capital until it moved to Taipei in 1887. Hence, Tainan has stored many historic values of Taiwan with several iconic scenic spots, authentic cuisine and deep-rooted culture.
Visitors coming to Taiwan usually miss this incredible place as this city does not have as many attractions as Taipei or its neighbor city, Kaohsiung. However, Tainan is an excellent destination and most tourists do not leave it disappointed.
The history of Tainan is rather diverse. It was structured first by the Dutch colony and followed with the reorganized by the Japanese. The city's urban planning since then has stored a lot of cultural values that until now, Tainan remains to be a cultural tourist spot without much of modern urban planning.
Within the city, there are over 500 Buddhist and Taoist temples, the most famous one is Taiwan Confucian Temple (臺灣孔廟). Tainan has eight "must visit" historic sites including Confucian Temple, Grand Matsu Temple, Chikan Lou(Fort Provintia), Temple of the Five Concubines, Koxinga Shrine, Official God of War Temple, Fort Zeelandia, Eternal Golden Castle and several hidden gems that will certainly surprise you.
Aside from sightseeings, Tainan is well-known for its rich-flavored cuisine. It was considered to be the root of Taiwan's traditional dishes like beef noodle, zongzi, rice pudding, etc. Eating out in Taiwan is also extremely affordable, with prices considerably lower than Taipei or Kaohsiung.
Getting to Tainan
Tainan is quite accessible like most major cities in the Western coast of Taiwan. While Tainan has its own airport, the flight availability is quite low. For that reason, most visitors coming to Tainan usually land in some of the island major airports (Taoyuan or Kaohsiung). Once in the island, visitors can reach Tainan using the efficient Taiwanese railway network.
Bear in mind that if you are coming to Tainan using the Taiwan HSR, the Tainan HSR station is not close to the most central area of the city. The best option is to take a taxi from the HSR Station to the West Central Station or to Anping.
Click here to read more about trains in Taiwan. You can also buy a Taiwan Rail Pass and tickets on this link. If you want to flight to Taipei, you can compare and book tickets on Jetradar.
Best Places to Stay in Tainan
The most popular destinations to stay in Tainan are the Fort Provintia area and Anping. Due to the relatively poor public transport infrastructure in Tainan, staying in one of these areas is rather important to get around easily.
Chihkan Tower (Fort Provintia) Area
Apart for the famous ​Fort Provintia​ itself, this is one of the most central areas in Tainan. Staying in this area grants easy access to the National Museum of Taiwan Literature, Wuyuan, and many important sights. The Fort Provintia is in the West Central District of Tainan, which offers the widest variety of accommodation options in the city.
The area is also great for eateries, with various restaurants and bars. In addition, certain services like scooter/bike renting are widely available in this area, which might not be the case if you stay further from the downtown.
Anping
A bit further from the downtown, Anping is a vibrant area with a long old street selling vintage items (clothes, accessories, etc.) and full of traditional eateries.
Another important landmark in this area is the Anping tree house. Its design is a combination of nature and human creativity. In 1911 it was taken over by the Japan Salt Company. Years later, once abandoned, a nearby Banyan tree took over the building with its roots and branches. Aside, there is a popular destination called Lin Mo-niang Park where most people come here to fly a kite.
Budget Accommodation in Tainan – $
We Share Hostel – an excellent budget option in a central location.
Reasonably Priced Accommodation in Tainan – $$
Flora Inn – a cozy option close to the Anping Old Street.
Oriental Hotel – a great hotel to stay in the city, just a short walk to the Tainan Railway Station.
Luxurious Hotels in Tainan – $$$
Silks Place Tainan – a luxurious hotel in the West Central District.
Cost of Travel in Tainan
Tainan is one of the cheapest cities in Taiwan, which is by itself cheaper than other East Asian destinations, like South Korea or Japan. On average, a local meal generally would cost you 40-70NTD (approximately 2-3USD). Accommodation can vary from around 300-500NTD (approximately 10-15USD) for a hostel dorm bed and 1000NTD (32 USD) up for hotel options.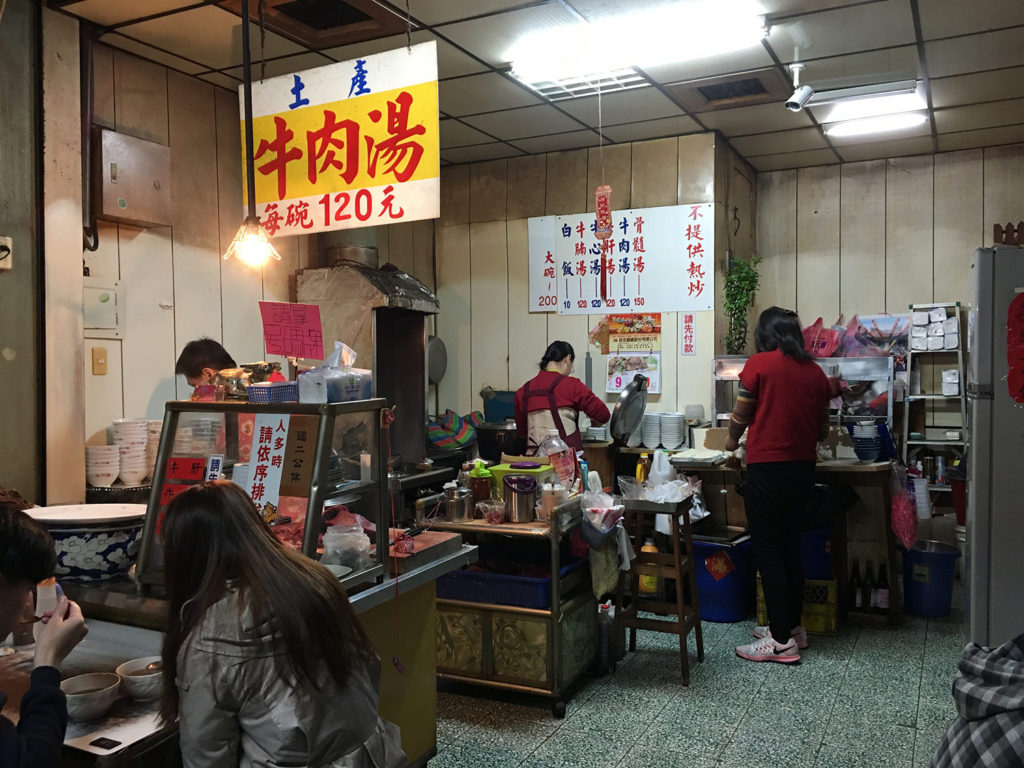 Visitors coming to the city usually travel around by bus or taxis. The bus is affordable at 15NTD per ride (0.5USD) but quite bothersome as Tainan provides little English signs. Instead, taxi seems to be a faster option with prices starting at 70NTD (~3USD) and drivers are usually quite honest.
Shopping in the city is quite easy even you do not speak Chinese as locals prefer to sell items in combo with a preset price. Overcharging is not common place, and rarely happens. However, price negotiating is applicable in most night markets, you can usually get discounts of around 30% of the item's price.
It is also possible to rent a car in Taiwan. You can compare prices and book your car on RentalCars.com.
Best Months to Visit
Tainan is just south of the Tropic of Cancer and has a subtropical climate. Compared to Taipei, it enjoys a mild and dry climate in the winter. December and January are particularly free of rain, and blue skies can last for weeks throughout the winter.
November, December, March and April are rather pleasant with enjoyable weather for outdoor activities. Temperatures in January and February can sometimes go below 10°C (with high humidity) for a few days while average temperature fluctuates at 25°C. It is highly recommended to always bring along jackets and sweaters in case of sudden breezes.
Summers can be insufferably hot and humid. The heat may boost up to the thirties degree Celsius with high humidity from May until mid October. The summer also comes along with typhoons that usually occur between June and November, with the highest incidence in August and September. However, as a whole, Tainan has a plus as the weather is quite predictable during the day.
Other Resources for Traveling in Taiwan
If you are traveling to Taiwan check some of our other local guides. Click here to check the best areas to stay in Taichung and where to stay in Taipei, check also our guide to trains in Taiwan.