Where to stay in Tashkent, Uzbekistan? Discover the best areas to stay in Tbilisi in this post, the capital city of this thriving Central Asian country
Tashkent is the capital city of Uzbekistan and it's the largest city in the country. When it comes to tourism it can't boast the architecture and charm of Samarkand and Bukhara, but that shouldn't put you off visiting. Tashkent is a vibrant and bustling capital with plenty to see and do!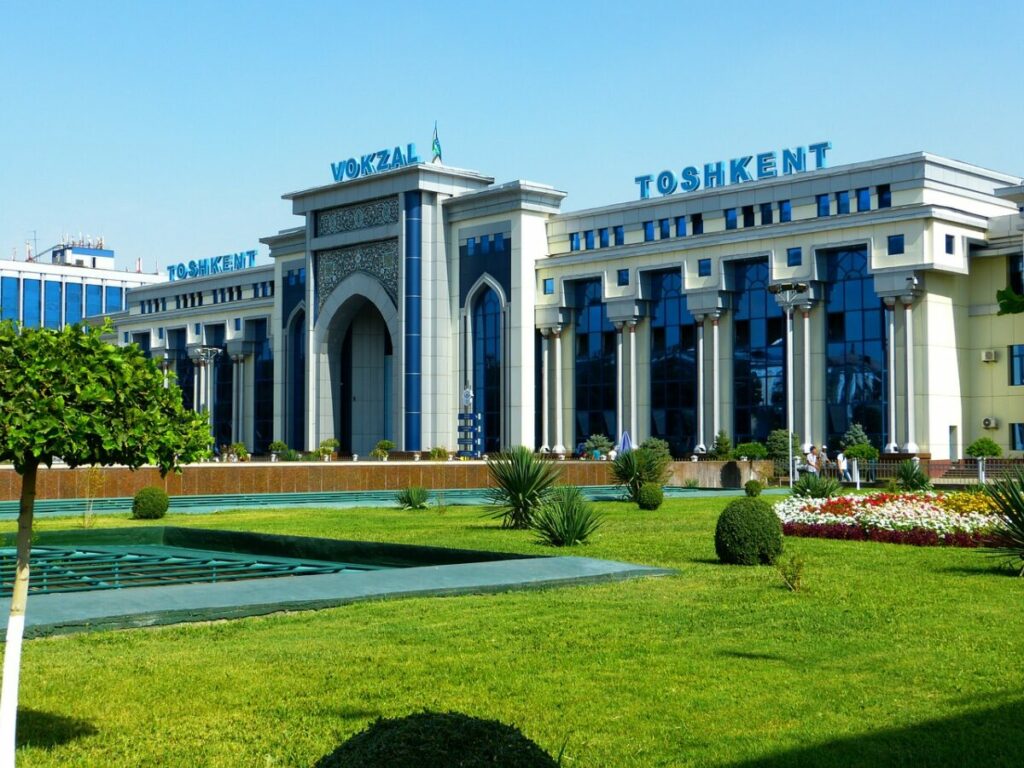 If you're travelling to Tashkent, we imagine you'll be wondering about the best places to stay. You're in luck! We've taken a look at the coolest neighbourhoods in Tashkent so that you can easily plan your visit.
Travel in Tashkent: Overview
If you want to discover Central Asia, Tashkent is a great place to start. Locals are welcoming and friendly, while there's plenty of things to do in town. Its location means that the culture is a mixture of Russian, Asian, and Middle Eastern. Think traditional Islamic mosques rubbing shoulders with 20th century Soviet towers. Some of the most beautiful buildings include the grand Tashkent Opera House and the Khast Imom complex. You'll find the older Quran in the world here!
The food is another reason to visit. Head to the Chorsu Bazaar to try local fresh produce, including bread which bakes upside down. Oh, and if you need to anything, be sure to haggle.
Overall, this is a great city to start your Central Asian adventure. So, let's take a closer look at the best places to stay.
If you are traveling to Uzbekistan the best option is flying to the Tashkent International Airport. Uzbekistan Airlines has direct flights from Tashkent to many cities in Asia and Europe.
To book train tickets to and inside the country you can check the Uzbekistan Railways website. The country has some pretty modern trains, not in all routes though.
Best Areas to stay in Tashkent
As you'd expect from a capital city, Tashkent is pretty big. There are lots of neighbourhoods across this sprawling metropolis, so how can you know which is the best one to choose? We've researched a few different options to help you plan your stay in Tashkent. Each neighbourhood offers a unique flavour of the city.
Neighbourhoods come with their own advantages and disadvantages. There are a lot of hotels around the UZ Expo Centre, but it's quite expensive! Another area worth looking at is around Mirabad Street, Tashkent's predominantly Korean neighbourhood.
However, we've decided to take a closer look at Eski Shahar, the Old Town, and the area around Opera Square. There is also a new shopping mall that goes by the same name "Eski Shahar".
Eski Shahar (Old Town)
Eski Shahar is probably the most characterful neighbourhood in Tashkent. Not only that, but it's also home to two of the city's most prominent attractions. These are the Chorsu Bazaar and Khast Imam.
You'll notice that Tashkent is full of high-rise buildings, but not here. Single storey flank either side of the winding streets, creating a cosy and homely atmosphere. After all, this is largely a residential area. Vacation rental apartments have recently been legalised in Uzbekistan, so this is a good spot to look for something traditional. The main metro station in the Old Town is called Chorsu.
Opera Square
There are two main parts of Tashkent. One is the Old Town, which we've just explored, while the other is the New Town. That's the area based around Opera Square and Amir Timur Square. We've chosen to focus specifically on Opera Square, as Amur Timur is a little less central. However, you can find some great places to eat and drink there!
If you want to head to the Tashkent's 3 main museums, then Opera Square is a good place to stay. One of these museums is the State Museum of Uzbekistan! It's also just a short distance from the Anhor Canal.
As well as a number of hotels in this area, you'll also find some of the best places to eat in Tashkent. Try a plate of Plov (like a pilaf rice dish) and some tea at one of the many local tea houses. The closest metro station to Opera Square is Kosmonavtlar.
Last of all, if you are staying here, don't miss visiting the spectacular Alisher Navoï Opera. It's one of the most impressive buildings in Tashkent, and there are regular ballet and opera performances!
Budget Accommodation in Tashkent – $
ALPHA HOSTEL – a modern hostel at a prime location, with easy access to the metro and the city center.
Reasonably Priced Accommodation in Tashkent – $$
ELITE HOTEL – an excellent hotel offering great value for the money in one of the best areas of Tashkent.
Sharq Hotel – a great hotel with easy access to the Kosmonavtlar Metro Station
Luxurious Hotels in Tashkent – $$$
Hyatt Regency Tashkent – a high end hotel in Tashkent with a beautiful interior.
Wyndham Tashkent – another luxurious option to stay in the capital of Uzbekistan.


Cost of travelling in Tashkent
How much does it cost to travel in Tashkent? That's a tricky question to answer. Although the cost of living is generally quite cheap, accommodation isn't. Budget hotels and hostels are a rarity here, so you might feel you're paying quite a lot for what you get.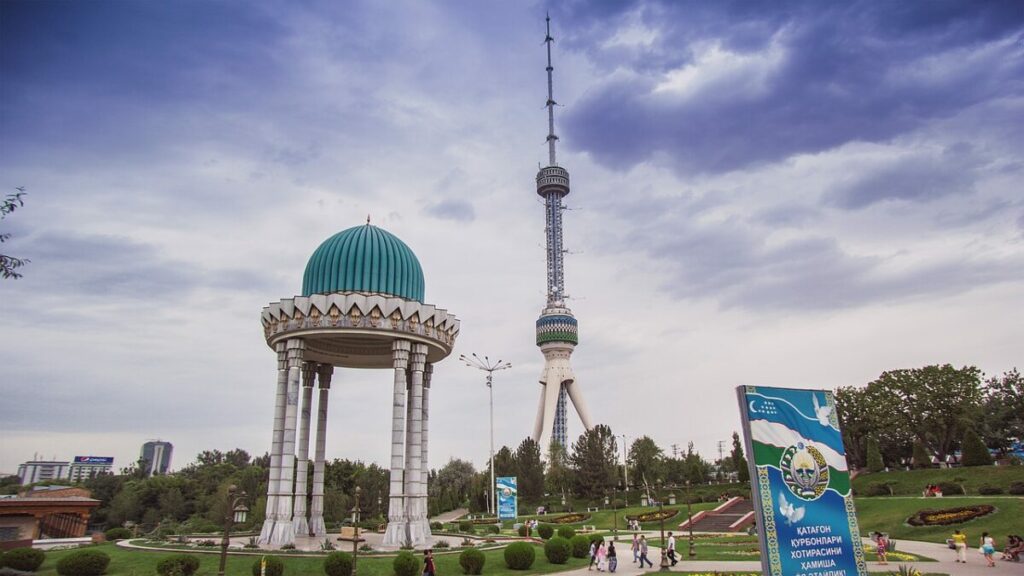 Eating out, travelling around the city, and visiting monuments is quite cheap though. For example, you can get fast food for as little as a dollar, and few restaurants will cost more than $10. Even high-end ones! Also, the metro only costs around $0.20 US for a single journey!
On the flip side, travel to and from Uzbekistan is quite expensive. However recently the country has relaxed its visa policy, making it considerably easier to get into the country.
Best Months to Visit Uzbekistan
Uzbekistan is not a very touristy country (yet), so there is not a season in which the country is overcrowded. However, seasons are rather extreme.
Summer in Tashkent is pretty hot, with temperatures rather frequently going above 35 C (95 F). In winter, temperatures are often freezing. For that reason, the best time to visit Uzbekistan is definitely during Spring, in the months of April, May and early June. Another good option is early Autumn (September and early October).
Other Resources to Travel in Central Asia
If you are planning a trip to Uzbekistan or other Central Asia countries you might want to check some of our other guides to the region. Check where to stay in Baku and the average and minimum salary in Uzbekistan.
Are you in Uzbekistan already? Leave your thoughts or questions in the comment box below.