Where to stay in Tokyo? Check out this guide of the best areas of the Tokyo featuring a cost of travel analysis to the Japanese capital
Are you traveling to the Japanese capital? Prepare your stay in Tokyo, Japan, a traveler's paradise in East Asia that blends traditional values with technology and style.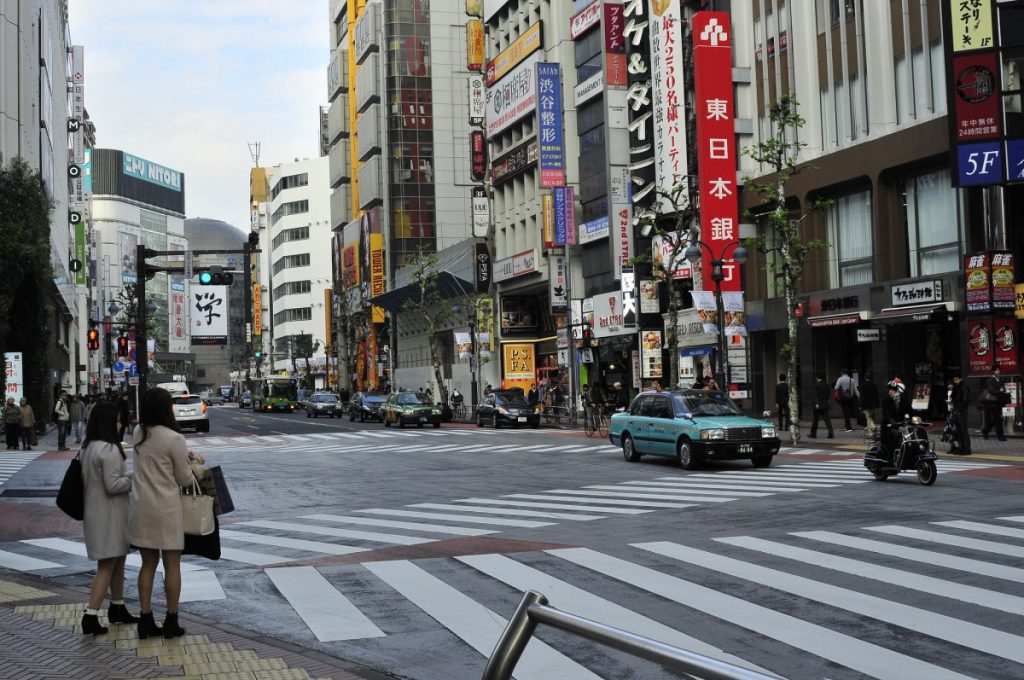 Shibuya, Tokyo.
Tourism in Tokyo: Overview
Despite its location in the Far East, Tokyo is extremely well connected. The city is easy to reach from both Europe and North America, with many direct flights available. Tokyo is also clean and safe, with one of the lowest crime levels in the world.
There are two airports that connect Tokyo to the world. Although it is an hour or two away from the city itself, Narita International Airport is the major gateway for all international tourists visiting Japan. Intercontinental flights to other cities in Europe, America, Oceania and the Middle East also pass by Narita Airport. Low cost airlines offering domestic and international flights, such as Vanilla Airlines, Peach Airlines, and Jetstar Japan, also operate in this Airport.
For those who wish to be closer to the city proper, Haneda International Airport in Ota is the alternative. This airport is also convenient for those traveling on domestic flights with Japan Airlines and All Nippon Airways. If you are staying for long hours in one of Tokyo's airports, I recommend getting a Lounge Pass here.
If you are flying to Tokyo you can find the cheapest flights on Jetradar.
Tokyo has a lot to offer to its tourists regardless of their age group and preference. From museums, theme parks, shopping centers to restaurants, the city has everything. Various events are also hosted every month, such as festivals
Where to Stay in Tokyo?
The city of Tokyo is actually divided into 23 special wards, which are connected by the city's extensive train and road network. Each ward has its own personality and caters to everyone. No matter where you stay, you will feel right at home with the level of service.
If you are visiting Tokyo for the first time, finding accommodation close to the metro is important to travel around the city easily. The JR Yamanote Line connects Tokyo's top destinations in one single loop route. However, for areas not included in this route, tourists can use the Tokyo Metro Line or the Toei Subway Line.
Depending on your preference, you can try out spending your Tokyo vacation in one of these eight areas:
Shinjuku
Shinjuku is one of the city's busiest transportation hubs, connecting tourists to areas outside the city like Saitama, Yokohama and Mt. Fuji. It is also bustling with people, especially at night as areas like Omoide Yokocho and Golden Gai. Aside from these two venues, tourists can also check out the scenic Shinjuku Gyoen National Park and the Tokyo Metropolitan Government Office.
Finding a place to stay is easy in Shinjuku and many of the options are close to Shinjuku Station. The prices of accommodations in Shinjuku vary from the cheap but comfortable capsule hotels to luxurious five-star hotels. Shinjuku is one of the best areas to stay in Tokyo, especially if you will continue an onward railway trip in Japan.
Shibuya
Shibuya is the go-to-place for anyone who wishes to experience Tokyo's youth culture and fashion. Tourists staying in the area would love the youthful ambiance this area brings and the shops showcasing youth culture scattered in its streets. Shibuya is also the home to Harajuku, Tokyo's youth fashion capital, and Omotesando, another Tokyo shopping haven. Harajuku's Takeshita Street, for instance, is lined up with various clothing labels, offering their goods in reasonable prices and restaurants that serve the most appealing dishes only found in Tokyo.
Shibuya is one of the best areas to stay in Tokyo due to its strategic location and trendy accommodations. While the prices can be a bit pricy, it offers an unforgettable experience.
Ginza
For fashion lovers and food connoisseurs, Ginza is the prime venue to visit and stay in when in Tokyo. It is currently Tokyo's top shopping and dining destination. Some of the world's top brands have flagship stores in Ginza's various retail spaces. The Ginza area is also an excellent spot to enjoy some of the best sushi of Tokyo. Although its retail spaces are modern in design and nature, traces of the area's history still remain in its streets and décor.
Since it is a favorite location for shoppers and foodies alike, accommodations are scattered around Ginza. Some of the city's plush accommodations are located in Ginza. The area of Ginza is also a good option for inns in traditional Japanese style.
Roppongi
Another favorite destination in Tokyo and place to stay is Roppongi, the city's high-end district. Considered as the city's foreign hub, most of the embassies are located in this area and expats are a plenty when you walk in its streets. Roppongi is well-known for its stylish nightlife, being the top location for some of the hit clubs in the country like V2 Tokyo and Esprit, and its art culture.
Three of the top art galleries are in Roppongi. They are the Mori Art Museum, the National Art Center of Tokyo and the Suntory Museum of Art. Shopping would also not go a miss when you visit and stay in Roppongi as some of the top luxury brands in the world have boutiques here.
Since it is considered the city's high-end district, the accommodations here are of world-class caliber. Although it is quite pricy, staying in this part of Tokyo is a great choice if you want to enjoy the city's nightlife.
Asakusa and Ueno
If you are a history and culture fan, visiting Asakusa and Ueno in Taito Ward should be included in your itinerary. These two areas are considered Tokyo's historical downtown. Despite its buildings and other modern establishments, its streets, alleys and structures retain its historical charm.
Ueno Park hosts some of the city's cultural museums and shrines, including Ueno Zoo. Asakusa, on the other hand, is the home of one of the city's most visited temples, Sensoji Temple, and the iconic Tokyo Skytree.
Most of Tokyo's affordable accommodations are located in either Asakusa and Ueno, from backpacker hostels, inns to guesthouses. If you are lucky, you can even stay at a ryokan or traditional Japanese inn.
Akihabara
Akihabara is the mecca of all those who love anime, manga, video games and technology. The area is famous for its shops selling all kinds of electronics and collectibles. Some of these electronics are available at bargain prices and hard to find anywhere else in the country. Aside from its electronic and collectible havens, Akihabara is also home to some of the country's national museums. Among them, you can definitely check the Yushu-kan and the National Museum of Modern Art.
If you are in a budget, you can easily score cheap accommodations in Akihabara and most of them are situated in the Electric Town.
Odaiba
Built in the 1990s as part of the city's urban planning program, this area is actually separated from the rest of the city. However, when you travel to Odaiba, you would find yourself in an unique modern resort island. Some of the attractions you can see in Odaiba include the shopping and entertainment mall DiverCity Tokyo. You can also check the hot springs theme park Oedo Onsen Monogatari and the futuristic museum Mirai-kan.
Budget Accommodation in Tokyo
Grids Tokyo Akihabara Hotel&Hostel – a quality budget option to stay in Akihabara.
Reasonably Priced Accommodation in Tokyo
Sotetsu Fresa Inn Tokyo Roppongi – an excellent inn to stay in the Roppongi area of Tokyo.
Sakura Fleur Aoyama – a great option to stay close to the Shibuya Station.
Luxurious Hotels in Tokyo
The Peninsula Tokyo – One of the most luxurious hotels in the Japanese capital with easy access to Ginza, one of the best places to stay in Tokyo.
Keio Plaza Hotel Tokyo Premier Grand – An excellent luxurious hotel in the Shinjuku Ward.
Cost of Travel in Tokyo
As one of the most developed cities in the world, travelling to Tokyo can be rather expensive. On average, the daily cost every traveler would spend while in Tokyo would be around ¥13,000.
Fortunately, Tokyo has hotels, restaurants, shopping centers and attractions that would cater to any budget. In some instances, the city's attractions are free to visit, enabling you to save money on entrance fees. Even the train and bus network are affordable as they offer unlimited day trips for tourists to use for their trip.
If you want to book attractions and tours in Tokyo, as well as the Japan Rail Pass, you can do it on Klook.com
. If you want to rent a car in Tokyo, you can compare prices on RentalCars.com.
When to Visit Tokyo
Tokyo has a humid subtropical climate, with warm and humid summers. Winters, on the other hand, are cool with occasional cold spells. In some instances, snowfalls do occur, but happen infrequently. Typhoons are also common in Tokyo every year, but it is not as strong as compared to other countries.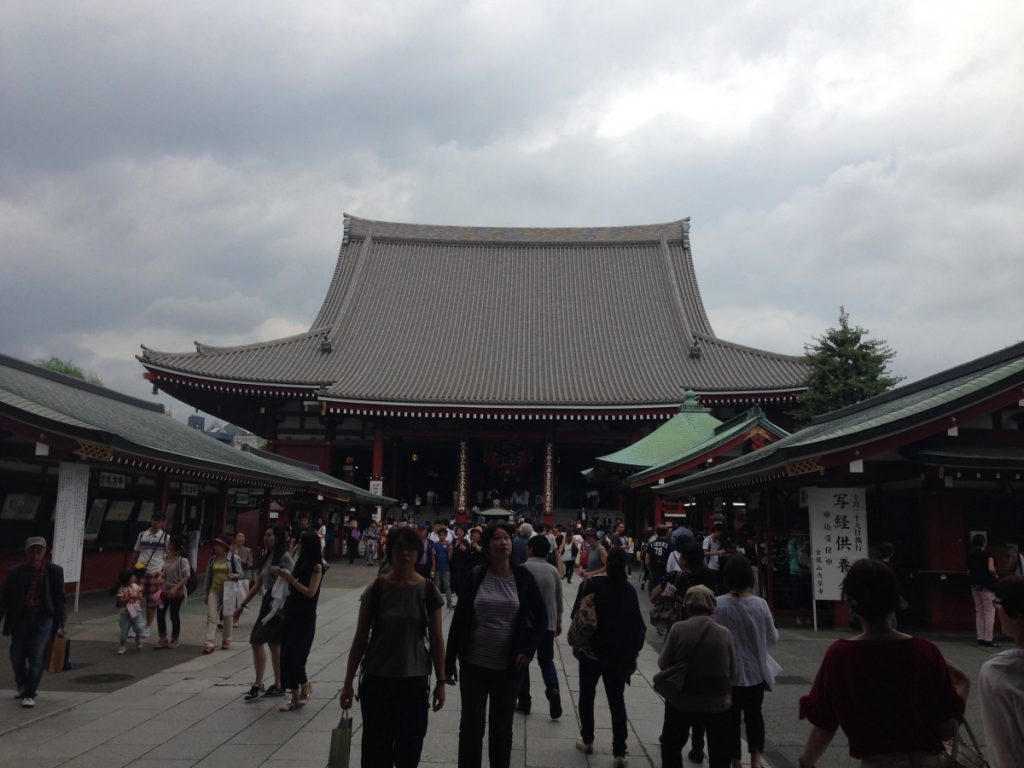 If you are visiting Tokyo for sightseeing, late March to April are ideal for the Sakura season. The weather is also perfect for walking around the city and with very low rainfalls. However, Sakura season is also a high peak tourist season as many would flock the city to see the cherry blossoms. Visiting around October and November also offers perfect weather for sightseeing, especially if you want to enjoy the autumn foliage.
If shopping is your thing, visiting Tokyo during the summer and winter season. When you visit the capital of Japan at these times, you will be able to catch the clearance sales that offer bargain prices up to 50% off from their original prices.
Winter is also another good time to visit Tokyo if you are not averse to cold temperatures.
Other Resources for Traveling in Japan
The Japanese capital always has something new for everyone no matter when you visit this beautiful city. Whether it is day time or night time, you would not run out of things to do. Plan your trip and fulfill your dream Tokyo vacation today.
Traveling to East Asia? Check our articles on where to stay in Beijing, the best places to stay in Hong Kong, and our Taipei guide.