Where to stay in Verona? Check out our guide on the best areas to stay in this Italian city, one of the most romantic cities in Europe.
Verona is a wonderful medieval city in the Northeastern part of Italy. It is very close to Lake Gard and ideal to spend a weekend with your significant other. Check out the best places to stay in Verona to make your holiday unforgettable!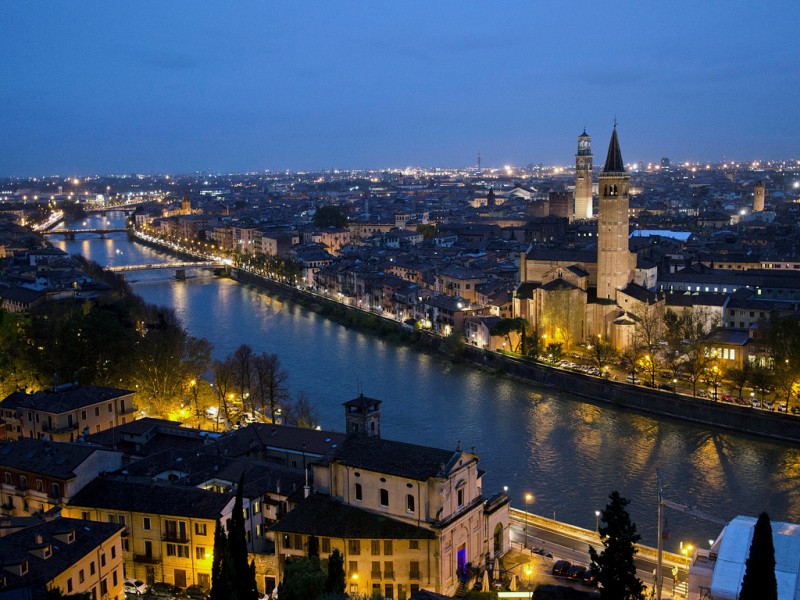 Verona's is famous for the Shakespearean heart-breaking tragedy of Romeo and Juliet. Political contrasts, love affairs and frauds that took place in 1300 between two families: Montecchi (Montagues) and Capuleti (Capulets) inspired the plot. However, the romantic side of this city is only one of the many that attract thousands of tourists every year.
Verona will charm you with its elegance and eclectic soul. You will feel like you found the perfect fusion between modern and ancient.
Tourism in Verona: Overview
One thing is certain when you reach the city: you cannot escape its medieval magnetism and its vibrant atmosphere. Whether you look for art, food, history, fashion or music, Verona has the right place for you. You won't leave disappointed.
In the historical centre you can find Roman ruins, medieval architecture and Venetian Empire tracks. There are also ancient buildings with outstanding architecture near picturesque churches where only local elders go. Do not miss the Stone Bridge (Ponte di Pietra) over the river Adige, Castelvecchio fortress or an aperitivo with famous Valpolicella wine in the nicest winery of Bra square.
Surely agree with us the 16 millions and 535 thousand people who visited Verona and its province in 2016. This number is increasing steeply year by year. The Arena alone counts over two millions of visitors. Foreigners account for 77% of its visitors, first of all Germans and Austrian, followed by Dutch and British who reach Verona by air or by land.
Verona is easily accessible by air. The closest airport Valerio Catullo is only 12 km away from the city centre and operates first class and low cost companies. The train station is located 5 minutes away from the Arena and traffic is not so awful if you reach the city by car.
If you are travelling by bus in Europe, book your tickets using Flixbus and GoEuro
. If you are flying, compare and book tickets using Jetradar. For those using the train, buy train tickets on Trainline.
Best Places to Stay in Verona
You' better book your accommodation in the city centre ideally in the area of the centro istorico(old town). You will be able to wake up in the morning with a spectacular view and have all the main sightseeing at a walking distance. But let's check out together a few must-see that you need to tick off your bucket list:
Arena di Verona
How could we not mention the most famous sight of this city? This Roman amphitheater, second for fame only to the Colosseum, is the heart of Verona and its most iconic symbol. Its history dates back to the I century and since then has hosted thousands of spectators.
The Arena neighborhood is perfect for those who reach the city by train. It is central and surrounded by cafes, restaurants and shops.
In the past Romans enjoyed watching gladiator shows from its stone staircases. Nowadays Italians and people from all over the world come for the Arena Opera Festival that hosts some of the most famous operas from June to September. If you book your trip in advance you will be lucky enough to get tickets for the performances!
If the Arena seems beautiful during the day, its true potential gushes at night time. The clear skies and the moon shine will render you speechless in the old town of Verona.
Piazza delle Erbe (Erbe Square)
Piazza delle Erbe or Erbe Square in English is the most ancient square of the city. It represented in the centuries the political, economic and religious centre of Verona. Piazza delle Erbe surroundings are one of the best areas to stay in Verona, since they are at a short walking distance to the Arena and Juliet's house.
Astonishing buildings surround it: whether you look north towards Lamberti Tower, or west to Maffei baroque palace, this place will surprise you. Not to mention the magnificent Roman fountain located in the centre of the square that will steal your attention.
Every Saturday and Sunday the city awakes. A huge market takes place in this wonderful location. This is the perfect place to meet the locals, who will be busy with their weekly grocery or chatting with vendors and customers about the latest gossip. Colours, perfumes, tastes will leave you some pleasant memories of this place.
Click here to find accommodation near the Erbe Square on Booking.com
Budget Accommodation in Verona – €
Romeo's Guest House – a charming Guest House in the Città Antica area of Verona.
B&B Cittadella – an affordable Bed and Breakfast in one of the best places to stay in Verona, close to the Arena.
Ai Conti – another affordable option in a very central location of Verona.
Reasonably Priced Accommodation in Verona – €€
Hotel Aurora – an reasonably priced hotel in one of the best areas to stay in Verona, close to the Juliet's house.
Hotel Bologna – a great hotel close to the Arena, in the center of Verona.
Luxurious Hotels in Verona – €€€
Due Torri Hotel – a great luxurious hotel in one of the best locations to stay in Verona.
Hotel Gabbia D'Oro – an excellent hotel right next to the Piazza delle Erbe.
Cost of Travel in Verona
The north of Italy is the wealthiest and most expensive part of the country and Verona itself is not a low cost destination. The daily cost, summing up accommodation, transports and food, is around 100 € per person. Consider that Juliet's House Museum costs 6 € and to see the Arena from the inside 10 €. It gets much higher if you want to get nice seats for an opera.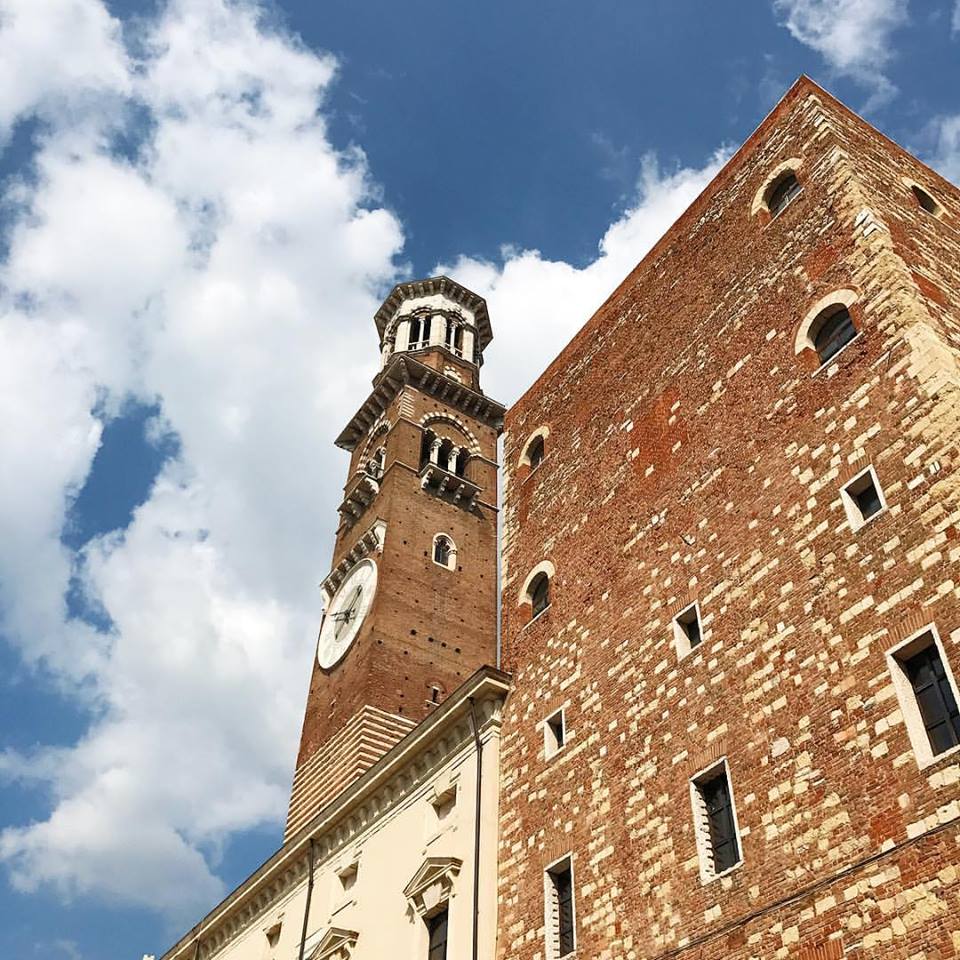 However, if you are traveling on a budget there are still a few options to save up a bit and still experience fully this astonishing city. Even if there are not many hostels, you can easily find gorgeous bed & breakfast in central areas for 40 € for a double room. Nice cafes sell panini or piadine for as low as 5 €. Moreover, you can avoid using public transports and get lost in the narrow streets, discovering some less touristy areas of Verona.
Best Months to Visit Verona
Verona is pretty busy especially during summer time, because of the Arena Opera Festival. However, if the festival is not your aim to visit Verona, spring and early autumn are perfect for escaping the humidity and heat of Italian summers. The months of April and May are great to stroll around Verona's squares and enjoy their marvelous architecture.
If you love winter the most, Verona still has a lot to offer during Christmas time! You cannot miss getting a hot tea in one of the nice cafes in Piazza dei Signori along with a slice of Pandoro, available only this time of the year.
Other Resources for Traveling in Italy
If you are traveling to Italy you might want to check our other guides. Check where to stay in Bologna and the best places to stay in Firenze (Florence).
Are you in already in Verona or have you visited this city? Leave your thoughts and comments below.