Where to Stay in Wuhan, China? Check out our guide of the best places to stay in Wuhan, featuring the city's main attraction and travel budget.
If you are planning a stay in Wuhan you should check out this guide to the capital city of China's Hubei province and the largest city in Central China.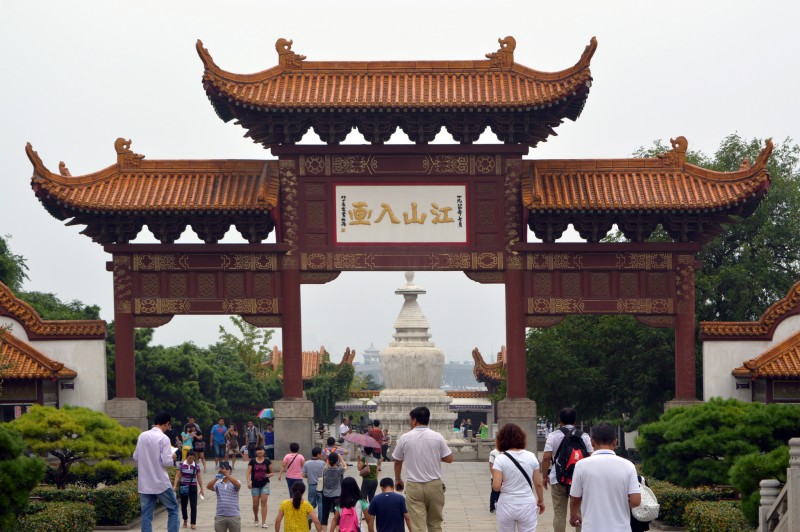 Tourism in Wuhan
Visitors to Wuhan will require a visa to enter China arranged before hand at a Chinese Embassy or Consulate abroad.One exception to this is if you are traveling through Wuhan and intend to stay up to 72 hours. If you arrive by air a 72 hour visa-free transit is available, providing that you have an onward flight to a third country. This option is available for most Western passport holders.
Wuhan Tianhe International Airport is located to the north west of the city centre and it takes about an hour to travel from the airport into the city. There are international flights to several locations including San Francisco, Paris, Moscow Tokyo, Seoul, Bangkok and Singapore.
If you are flying to Wuhan you can find the cheapest flights on Jetradar.
There are shuttle buses operating into the city and depart to the airport from the express bus stations close to Wuchang and Hankou railway stations. Taxis from the airport will try to overcharge foreign tourists claiming the meter is not working. From 2018 the Wuhan metro line 2 should begin services from the airport into the city.
As of December 2017, there were 7 metro lines in operation in Wuhan; there are another 13 under construction or extensions of existing lines. The long term plan is to have 25 lines in operation by 2030. English is used on the metro and is an easy way to get around the city. It can get very busy particularly at peak travel times. Buses are a cheaper option if you know the route number you require, all information is in Chinese and it can be confusing for those that do not know the route.
You can buy tickets for attractions, get 4G internet, and hire transfers in Wuhan on Klook.com.
Best Places to Stay in Wuhan
Wuhan has a wide range of places to stay overnight from the cheapest to the highest priced luxury hotels. One of the best places to stay in Wuhan is the area around Zhongshan Park Station (中山公园站) on Metro line 2 (Jianghan District). This area is good for shopping as well as being close to the park for time to relax. The choice of accommodation is wide, with quality hotels from budget to luxury.
The second option of where to stay in Wuhan is the Han Street Walking Plaza and New Wanda Shopping Mall. These are easily reached from the Chuhe Hanjie Station(楚河汉街站) on Metro line 4 (Wuchang District). It is a development of hotels, shops, night clubs, cafes and bars. A store in the basement of the Wanda Mall has a large variety of imported goods that are difficult to find in China.
Budget Accommodation in Wuhan – $
Wuhan Qiaohe Youth Hostel – a quality hostel in one of the best places to stay in Wuhan, close to the Jianghan Road Metro Station.
Reasonably Priced Accommodation in Wuhan – $$
Jinjiang Inn Wuhan Zhonghua Road Hubu Alley – a reasonably priced hotel in the Wuchang district, close to the Yellow Crane Tower and the Yangtze River.
Vienna Hotel Wuhan Yellow Crane Tower – a great hotel next to the Yellow Crane Tower in Wuhan.
Luxurious Hotels in Wuhan – $$$
Sheraton Grand Wuhan Hankou Hotel – an excellent hotel in Wuhan, close to the Hankou Railway Station.
Wanda Reign Wuhan – one of the most luxurious hotels in Wuhan.
Wuhan Attractions- Yellow Crane Tower
The Yellow Crane Tower is the biggest tourist attraction in Wuhan; it was first built in AD 223. Since that time it has been destroyed by fire and warfare at least twelve times. The current structure was modernized in 1985 and sits at the top of Snake Hill overlooking the Yangtze River and the First Yangtze River Bridge.
Entry to Snake Hill Park includes the park, Yellow Crane Tower and the Mao Pavilion where you will find poetry by Chairman Mao etched into stone. The top storey of the tower gives good views across the nearby river and landscape of the city.
Click here to find accommodation near Wuhan on Booking.com
There are several bus routes from Wuchang Railway Station that operate to the Yellow Crane Tower. The area nearby is also one of the best to stay in Wuhan.
Memorial Hall of Wuchang Uprising in 1911 Revolution
To the south side of Snake Hill is the Memorial Hall to the Wuchang Uprising in 1911 that led to the fall of the Qing Dynasty and the eventual creation of modern China. It is where the Revolutionary Army began, leading Sun Yat-Sen to become the President of the Republic of China. His statue stands in the Uprising Plaza in front of the Red Chamber. It is easily reached on foot from the base of Snake Hill.
Baotong Temple
Baotong Temple is easily accessible from line 2 of Wuhan Metro with a stop named after the attractive place of worship, where on Sundays you may be able to witness monks from other Buddhist temples in Wuhan attending a prayer and chanting session. You can also climb the 7 storey pagoda named Hongshan Tower built in the 11th century for views over that part of the city.
Cost of Travel in Wuhan
The cost of traveling on the metro in Wuhan costs from 2-7RMB per journey, with the most expensive journey costing about one dollar US. Buses generally cost 2 or 3 RMB, costing the same if you travel one stop or the complete route. Taxis charge 10 RMB for the first 2km, after that the rate goes up for each additional km travelled. There are lots of registered and unregistered taxis in Wuhan. Ideally, Agree on a price before your journey begins to avoid an overpriced fare.
The cost of food in Wuhan can vary greatly, but cheap meals are widely available. The local favorite is Hot Dry Noodles, it is generally a breakfast food and costs just 4 or 5 RMB. Eating an evening meal at a restaurant will cost around 20-30 RMB for each dish you order.
Hotel prices can vary greatly, expect to pay about 60-100 RMB for a budget hotel (about $US10-15), up to $US 200 a night at a luxury hotel.
The Best Time to Visit Wuhan
Wuhan is known as one of China's Four Furnace Cities with its oppressively hot and wet summers. Temperatures often reach 40C or close to that. The winters are cold with very little snow.
From March until May when flowers are in full blossom is a popular time to visit for lots of tourists when pleasant temperatures. September until November is also popular with the arrival of cooler weather after the heat of the summer.
You might want to check our guides on where to stay in Chengdu and the best places to stay in Beijing. If you arriving in China via Hong Kong, you can check our Hong Kong guide.