Where to stay in Turin (Torino)? In this guide, we will analyze the best areas of this Northern Italian city and help you enjoy one of the most beautiful cities in the Piedmont region.
Traveling to the North of Italy? Check our guide on the best areas to stay in Turin, a lively business city in Italy's charming Northwestern region of Piedmont.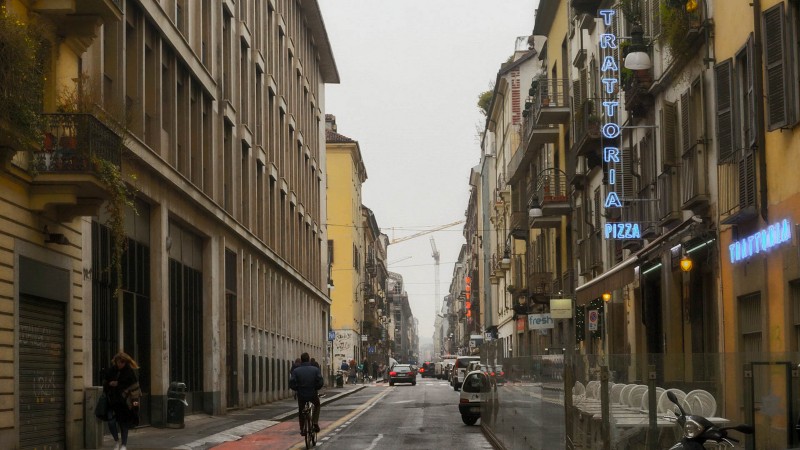 Tourism in Turin: Overview
Turin (Torino) is located in the Piedmont region in Northern Italy, on the river Po. It is partially surrounded by the Alps, both to the West and to the North. Even though it is not as famous as Rome or Florence, Turin is one of the cities you have to visit in Italy. It has many cultural sights and a rich history. At the same time, it is a business hub in Western Europe.
Turin was the first capital of the unified Italy in 1861. It was also the seat of the royal family – House of Savoy. In World War II, the city was heavily damaged. Benito Mussolini closed the auto industry in order to provide military vehicles, which is one of the strongest points in Turin.
Turin is also known as the City of Magic, with its Baroque architecture and many churches, streets and squares (Piazze). The number of tourists attracted to the city grew especially after Turin hosted the Winter Olympic Games in 2006.
Today, Torino (meaning "little bull" in Italian) is a green city with many parks. Some of the most iconic in the city are the Giardini Reali and Parco del Valentino. It is the center of Fiat production and highly industrial city. The city is also an European academic center, notably with the Università di Torino.
The city's airport, Aeroporto di Torino offers directly flights to most European capitals. Many low cost airlines also operate regular flights to Turin, among them Blue Air, Wizz Air, Volotea.
If you are flying to Turin or other cities in Italy you can find the cheapest flights on Jetradar.
If you are travelling by bus in Europe, book your tickets using Flixbus and GoEuro
. For those using the train, buy train tickets on Trainline.
Where to Stay in Turin?
The best places to stay in Turin are in the center of the city. Areas around Porta Susa and Porta Nuova Stations are probably among the best choice.
Porta Susa
Porta Susa, located in Corso Inghilterra, is the second largest station after Porta Nuova, but more affordable. With the Train Station Porta Susa you can get to Milan and Paris in no time, with their perfect high-speed lines.
Porta Nuova
As we already mentioned, the biggest and busiest station is Porta Nuova, located in Corso Vittorio Emanuele II. One of the main plus sides of Turin is that it provides good transport services. Its metro, tram and bus connections link the station to all parts of the city. Also, with its beautiful walking areas and huge streets like Via Roma, Via Garibaldi it offers very enjoyable walks. The Via Garibaldi is the biggest shopping area in the city, opposite to the Piazza Castello.
Budget Accommodation in Turin – €
Attic Hostel Torino – a hostel is suitable for younger travelers and students with only two-minute walk from Torino Porta Nuova Train Station. It is close to the Egyptian Museum, with its impressive collection of Egyptian mummies, and Mole Antonelliana, the highest building in Turin and the thing the city is most recognized for.
Reasonably Priced Accommodation in Turin – €€
Hotel Torino Porta Susa – located next to Corso Inghilterra, one of the biggest streets in Turin, and one of the best areas to stay in Turin.
B&B Torino Très Chic – a quite popular option, especially since practically everything is in walking distance! It is just few minutes away from Palazzo Reale, the home of the first King of the unified Italy, Vittorio Emmanuele II, next to the impressive Royal Church of San Lorenzo.
Luxurious Hotels in Turin – €€€
Principi di Piemonte – located in Via Roma at the close to the Porta Nuova station, with its luxurious rooms, spa and, of course, a perfect location.
Allegroitalia Golden Palace – this luxurious hotel is close to the Palazzo Madama and the popular shopping street Via Garibaldi, featuring a spa and a great restaurant.
Cost of Travel in Turin
Being a famous University center, this city is full of young crowds, with many bars and discos all over town. Università degli Studi di Torino represents a big gathering place for students all over Europe and the world (around 70.000 students). It includes different fields such as technology, fashion, communication, music art etc.
Having that in mind, this city is not only beautiful and enjoyable, but it is also a good choice from the economical point of view (when comparing it with other Italian cities). This is especially the case for rental costs, but also for the cost of living in general.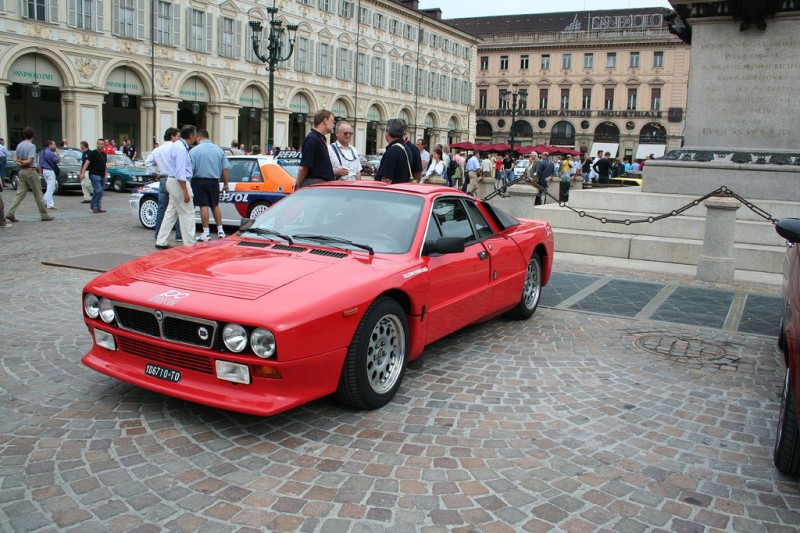 Lancia Meeting at Piazza San Carlo, Turin, Italy. Photo by Tony Harrison.Shopping in Turin is much cheaper than in Milan or Rome. There is a big food market – Porta Palazzo, and generally a lot of different restaurants with cheap meals and a high level of hospitality.
Regardless what kind of trip you are looking for, the one thing you will definitely enjoy most is the Italian food. Turin is the home of the white truffle (very rare in the world). It is also a birthplace of chocolate (even before Switzerland). Vermouth, the aromatized wine, is also from Turin, together with world famous Nutella and Gianduiotto, its famous chocolate from cocoa and hazelnuts. You definitely must visit Gelateria Grom, the famous ice-cream chain and taste Nocciola (something like frozen Nutella).
Even if Turin is relatively affordable, the average travel costs is comparable to other cities in the region like Milan and Lyon in France. However, Turin is still far cheaper than cities in the neighboring Switzerland, or in the nearby coast of the Mediterranean.
Best Months to Visit Turin
If you prefer warmer weather, you should visit Turin in May or June. You enjoy the festive spirit and fireworks of the St. John's holiday (patron of the city) on June 24. During the summer, it can be pretty hot and since Turin is the energetic, business center of Italy, it is calmer during summer.
Other recommendation is to visit it in December. That is the favorite part of the year for its inhabitants, due to Christmas lights and massive Christmas tree in the center of Piazza Castello. Winter can be very nice in Turin because it is not to cold, and you can enjoy a perfect view on the snowy Alps around you.
Other Resources to Travel in Italy
If you are traveling to Italy you may want to check our other guides. Check the best places to stay in Milan and where to stay in Verona for more information.