Check this list of the cheapest countries to live in Europe if you are looking to relocate and live comfortably with a much lower budget
Europe is often associated with high cost of living in countries like Switzerland and Germany. This list of the cheapest countries to live in Europe is ideal for any one looking for an affordable destination to visit or move permanently.
Cost of Living in Europe: Overview
The European Union has 28 countries, while Europe, as a continent has 50. One may think that they are mostly expensive countries, where expensive rental prices are the norm. However, the reality of European nations is quite different, while some countries are indeed expensive, others are surprisingly affordable.
We consider a number of reasons to determine the cheapest countries to live in Europe, and not all of them are strictly finance related. While some countries in Europe are extremely cheap, their living standards might be not so inviting.
Cost of living, health care, safety and entertainment are some of the key figures to chose the countries in this list. These are not only the cheapest countries to live in Europe, but also the most balanced. You can have an excellent life in any of these countries for a fraction of the costs you would have in the United States and most Western European countries.
The countries below are ideal for retiring, but also if you work remotely. They have optimal conditions for visitors, travelers, expats and retirees.
If you are travelling by bus in Europe, book your tickets using Flixbus and GoEuro
. If you are flying, compare and book tickets using Jetradar. For those using the train, buy train tickets on Trainline.
So let's start with our list of the cheapest countries to live in Europe:
Montenegro
If you are a nature lover, Montenegro is one of the best places to retire in the world. It has an amazing beautiful seaside, but an equally stunning mountainous country side.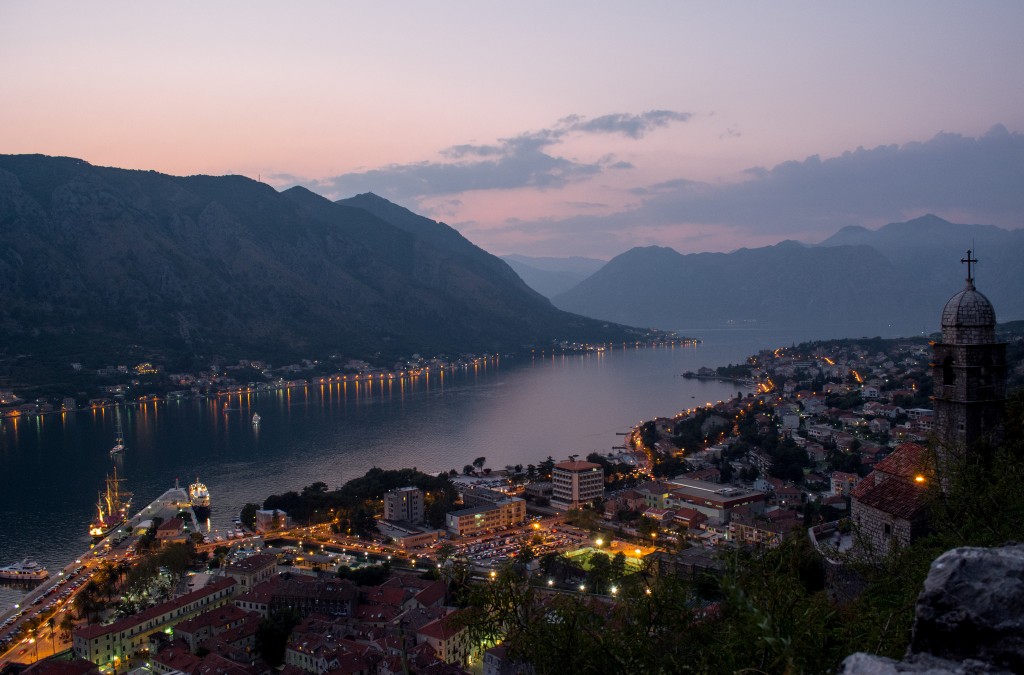 Montenegro is currently a very popular European summer destination and is just a 2 hours flight from countries like Germany, Switzerland or Italy. It uses the Euro currency, even if its not part of the European Union.
Even if it has a prime location and stunning views, Montenegro remains rather affordable. The country was part of the former Yugoslavia and still has a lot to develop in terms of infrastructure.
Monthly Budget per Person
From 700 Euros per month, covering rent, food, entertainment and health care. In Montenegro prices tend to get high as close as you get to the sea.
Pros
Montenegro has one of the most beautiful landscapes in the world. People are friendly and the Montenegrin people make an effort to please foreigners, especially tourists during the summer season.
The countryside of Montenegro remains relatively untouched. One can certainly find real estate bargains if staying next to the sea is not a priority. Finally, since they use the Euro as their only currency, its easier to avoid monetary confusion when changing money.
Cons
The infrastructure of Montenegro is far from ideal. This can be explained by two isolated facts. The first is that Montenegro has one of the lowest populations in Europe, with less than one million inhabitants. Therefore you may not find all kinds of services and products you are used to back home.
Since the country is pretty alpine, building roads and railways in the country is pretty expensive and difficult. The availability of flights to Montenegro still has a lot of room for expansion.
Bulgaria
Just like Montenegro, Bulgaria is a perfect combination of an alluring seaside and beautiful mountains in the country side. Bulgaria is a full member of the European Union, and has improved a lot in recent years.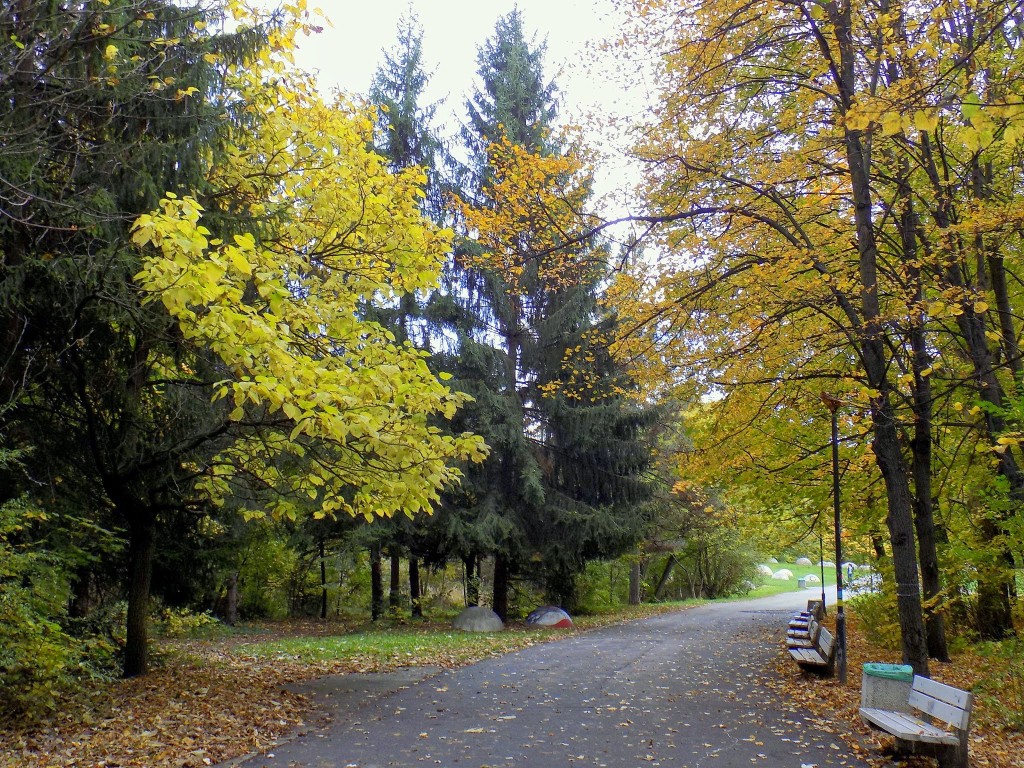 Sofia Autumn by Ivo Ivov / FlickrBulgaria is very inviting in both summer and winter. During summer, you can enjoy the light waves of the Black Sea on the Bulgarian coast. Winter in Bulgaria can be a great adventure if you like skiing, and their resorts are really a pleasant surprise, both in terms of quality and price.
Monthly Budget per Person
The monthly budget per person in Bulgaria will vary considerably, depending where you want to stay. Sofia, the capital, tends to have the priciest real estate, but they are still inexpensive compared to Western European standards. In the countryside you can find real bargains, especially if you are looking for a house or a small farm.
The monthly budget in Bulgaria starts from as low as 600 Euros per month per person.
Pros
If you are an EU citizen, Bulgaria is an excellent choice. There is very little bureaucracy involved with registering your stay in Bulgaria. Since Bulgaria is still not in the Schengen area, the country is not a target destination for migrants, which makes it easier to stay in the country legally if you are not in the EU.
Cons
Bulgaria still has a lot to develop in terms of infrastructure, standards of living and corruption. Currently Bulgaria is the poorest European Union Member.
Romania
Romania is another underrated country in Eastern Europe that offers great opportunities for expats. The country has a delicious gastronomy, a pretty affordable cost of living, and an unmatched natural beauty.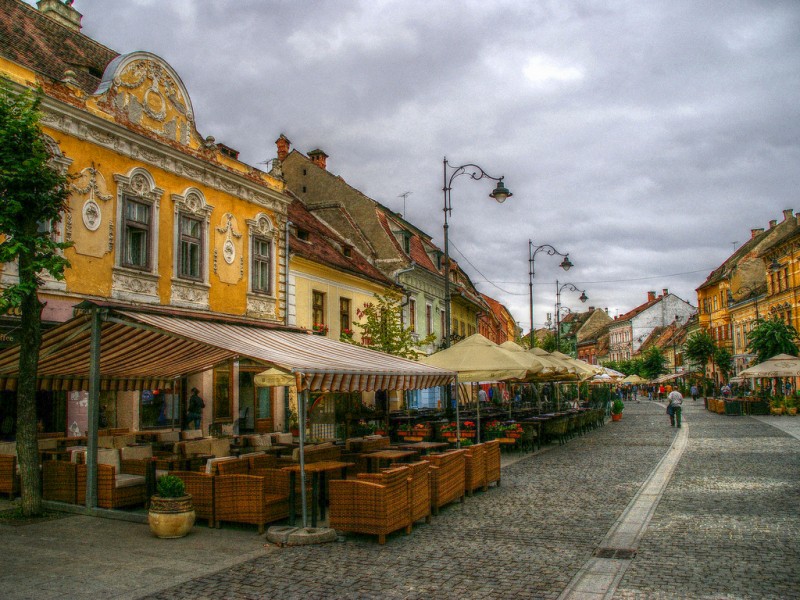 This Eastern European country also has cities for all tastes. Bucharest, its capital, its a cosmopolitan city with European standards, but you may prefer Constanta on the seaside. If you like mountains and nature, Brasov or Sibiu are excellent options in the iconic Transylvania region.
Monthly Budget per Person
The budget for a single person in Romania starts from 600 euro to cover all of his expenses. This however depends heavily on where you will live and the city of your choice. Bucharest, the capital, is the most expensive one. The areas in the north of the country are notably beautiful and cheap.
Pros
Romania has many pros and few cons, so let's start naming them. Romania is a full member of the European Union, but doesn't use the Euro currency. This maintains the cost of living quite affordable. Romania is full of natural beauty and different landscapes. It has plains to the east, the Carpathian Mountains and the Black sea.
It is also pretty easy to get a residence permit in Romania, even if you are not an EU citizen.
Cons
Romania has a few cons. One of them is its level of corruption, considerably above the standards of EU. Depending on the location you will pick in Romania, there are not many direct flights available. However the railway network of Romania is pretty good.
Hungary
Hungary is certainly one of the best countries to live in Europe. Even if it wouldn't be quite cheap to live in Hungary, I would still consider it as one of the best countries to live in Europe.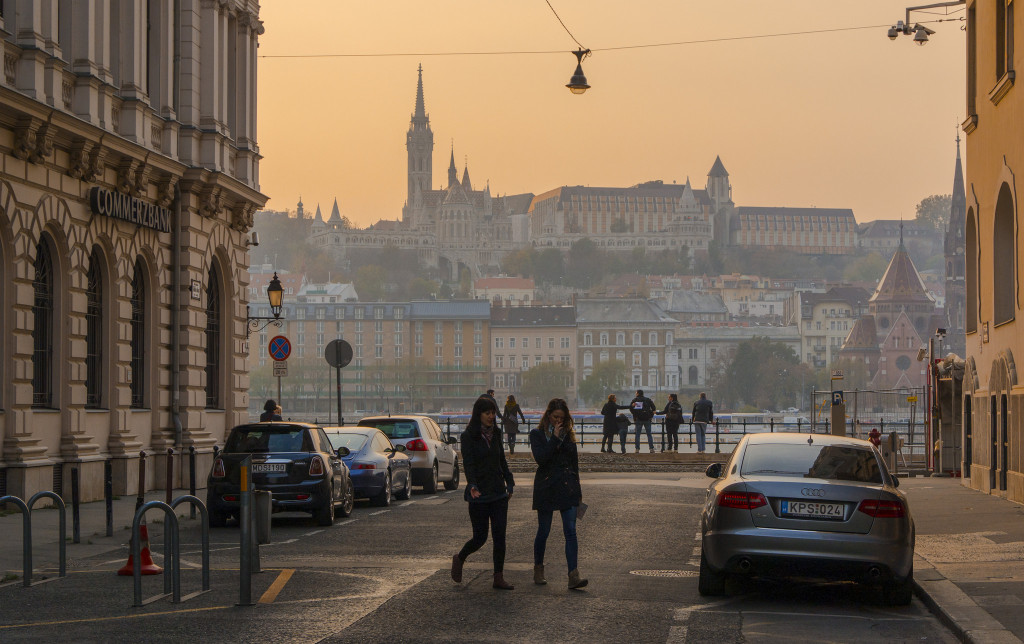 From a prime location in Central Europe, to a great history and delicious food, Hungary has it all. Hungary is also extremely affordable, especially if you are planning to live outside the country's capital, Budapest.
Monthly Budget per Person
The monthly budget per person in Budapest starts from 900 euros per month to cover all expenses. Real estate prices are picking up in the central districts of Budapest, and a budget of 1400 euros is enough to live in one of these areas.
Pros
Hungary enjoy a very central location in Europe. Just a few hours drive, you can enjoy the Adriatic Sea, while Austria is just on the west border.
The countryside of Hungary is famous for its vineyards and its extremely affordable. Cities like Pecs and Szeged are well structure and extremely cheap. In Budapest it is still possible to live on the cheap, but prices rose in the capital in the past years.
Cons
Unlike virtually all countries in the European Union, Hungarians speak a non Indo-European language. In other words, it will probably take longer to get a good level of the local language than anywhere else in Europe (together with Estonian and Finnish).
Portugal
Portugal is probably the most expensive country in the list of the cheapest countries to live in Europe. However, there are a number of factors that contribute to Portugal's good and affordable reputation.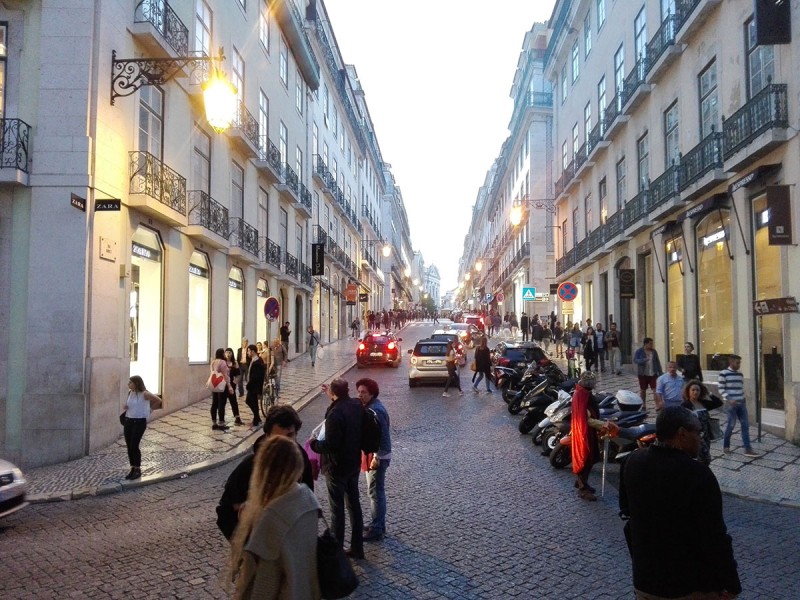 The country is famous for its unique seaside on the Atlantic ocean, delicious seafood and a relaxed atmosphere. Lisbon and Porto are quite expensive in terms of real estate, but other cities offer great opportunities to live nicely on the cheap.
Monthly Budget per Person
Portugal is by far the cheapest country in Western Europe, therefore I believe it deserves place in the list of the cheapest countries to live in Europe. The budget varies a lot if you compare Lisbon or Porto to everywhere else. If you don't opt for these two major cities, you can easily live under 1200 euros per month.
Pros
One of the best climates in Europe. Portugal is located in the South of Europe, so it is usually warmer than the rest of the continent. However, during summer, the ocean helps to control the temperature, making the heat not so strong as in inner parts of Europe.
Cons
Portugal is definitely not the cheapest country in this list. In recent years Portugal is gaining popularity fast, as its safe and an amazing place to visit or retire. Therefore, prices are going up especially in more well known cities and towns.
Czech Republic
Czech Republic is another European country that is doesn't seem as an evident cheap option to live in Europe. However, if you travel away from Prague, the country offers excellent real estate bargains and pretty low cost of living.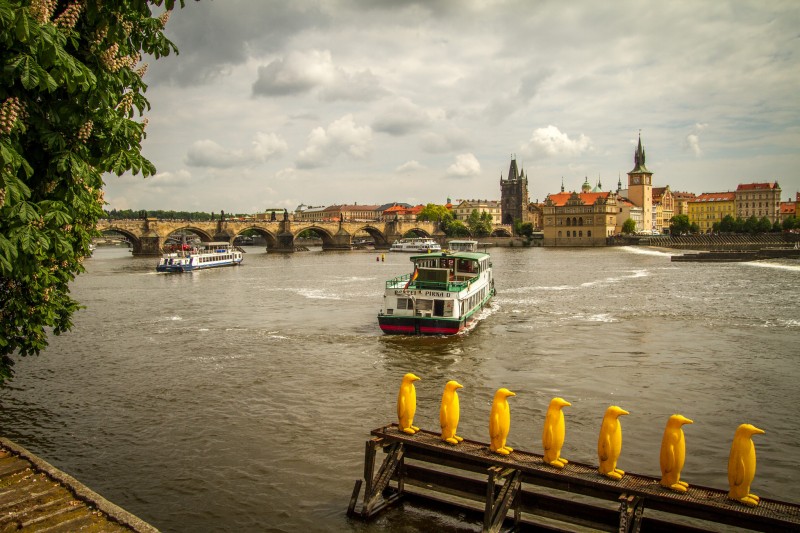 There are many picturesque towns in Czech Republic, both in Bohemia but also in the Moravian region. You can get great real estate bargains on the country side, as foreigners and Czechs prefer to move to Prague.
Monthly Budget per Person
The monthly budget per person in the Czech Republic is among the highest in the list of the cheapest countries to live in Europe. With around 950 euros per month you will be able to cover all of your basic costs in the country.
Pros
Czech Republic is literally in the middle of Europe. Trains from Berlin to Vienna or Budapest cross through Czech Republic. The standards of living in the Czech Republic is comparable to those of Germany, for half of the price.
It is also a great place for beer lovers, night life, and outdoor activities.
Cons
Prague is definitely a city to be avoided if you want to save money. Real estate prices are quite high, comparable to those in Western Europe. If you want to enjoy a cheap lifestyle in the Czech Republic, you will have to consider smaller cities or towns.
Georgia
Georgia is a hidden gem that some people may not have heard of. The country, in the Caucasus region of Europe, offers stunning landscapes, rich culture and a very affordable living.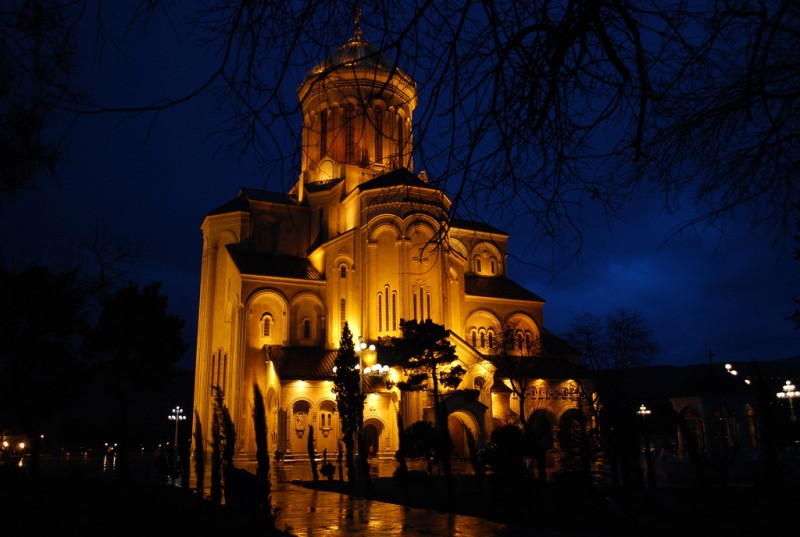 Monthly Budget per Person
From 600 dollars per month you can already live in Georgia. However, anything above 1000 dollars in Georgia will grant you a great lifestyle. The average net monthly salary in Tbilisi, the country's capital, is of just 300 dollars.
Pros
If you are not an EU citizen and you want to relocate to Europe, Georgia is a good option. Apart from its very low overall cost of living, the country has one of the most relaxed residence permit policy in Europe. With a very low investment and a company formation, you will be able to become a full time resident of Georgia.
Cons
If you look on the map you will see that Georgia is relatively far to the center of Europe. However, many European low cost carriers are increasing its operations to the country.