Where to Stay in Bilbao, Spain? Check the best areas to stay in capital of the Basque country
Discover why Bilbao is one of the most fascinating cities in Spain, and what areas of the Basque country's largest city are the best for your stay.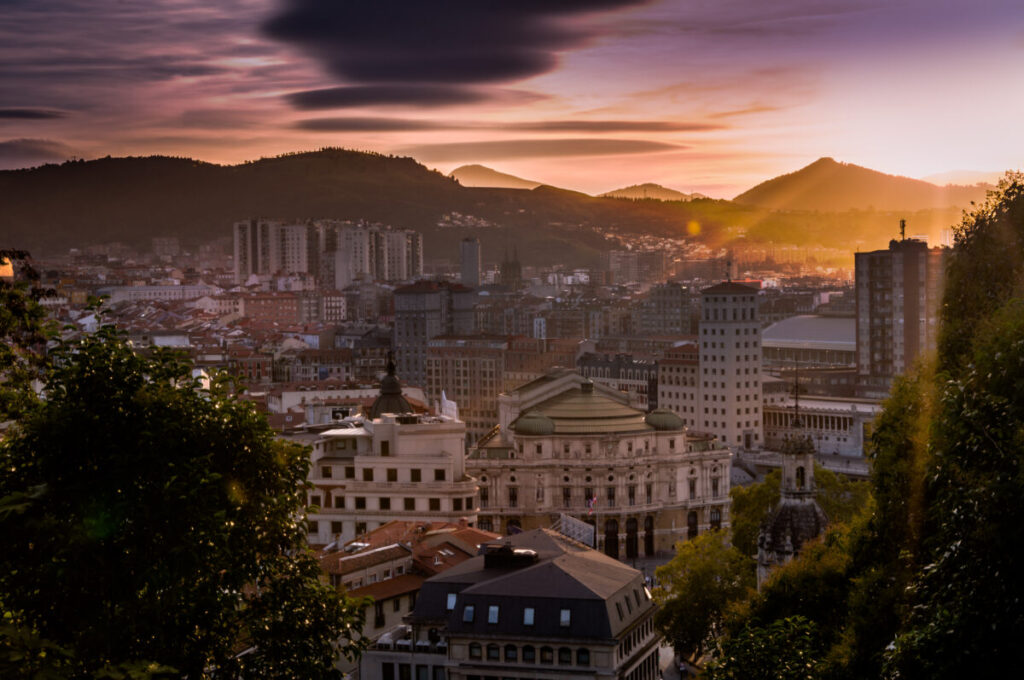 Until recently, Bilbao was a rather dull and drab port on Spain's north coast. One of the Basque countries best known cities, it has well and truly shaken this image and become a must visit destination in Spain. Spend a few days in Bilbao not only to sample the delicious food, but to get to know this charming city. Don't miss your chance to take in the art and culture that Bilbao has to offer.
But where should you stay on a trip to Bilbao? Well, that's where this guide comes in. We've put it together so that you're able to enjoy a good night's sleep and make the most of your holiday here.
Travel in Bilbao: Overview
Bilbao is now one of the most popular tourist destinations in the north of Spain due to several reasons. In the late 90's, the Guggenheim museum was built here, changing this Spanish port city's image forever. Back then, the museum stood alone. However, now there are a number of other architectural and artistic wonders in the city. There's also a sublime gastronomy scene.
It's not just the city either – you have the whole of the Basque country on your doorstep. Think of the stunning coastline, where you'll see beautiful beaches and jaw-dropping cliffs. Or what about the rolling green hills of Northern Spain? These offer hiking, biking, and outdoor activities aplenty.
Bilbao is a safe city for tourism, but like everywhere, you should be wary of any dangers. Tourists shouldn't worry about violent crime, but as with any large city, there's always a risk of pickpocketing. Make sure you have travel insurance before your visit.
Bilboko aireportua (Bilbao airport) is about 9km north of the city centre, and the largest international airport in the Basque country. Check out how much it will cost you to fly there at Jetradar.
Best areas to stay in Bilbao
The major urban renovations that have taken place over the last 20 years in Bilbao mean that there are now a lot of desirable places to stay in the city. But how do you know which one to choose? Luckily, there are several neighbourhoods which offer a diverse experience of the city. Each one caters to the needs of different types of travellers and their budgets.
The Casco Viejo is perfect if you want to be in the historical and cultural centre of the town. Abando is very central and home to the main attraction – the Guggenheim Museum. Bilbao La Vieja is the place if you want artsy shops and cool bars.
Casco Viejo
This is the perfect choice if you want to be right in the centre of the action. The best restaurants and bars can be found in the old town, with plenty of opportunities to try traditional Basque pintxos in Plaza Nueva.
In terms of tourist attractions, you'll also find Santiago Cathedral, San Antón Church, the Archaeological museum, and much more. Make sure you pay attention to where you're wandering, as it's very easy to get lost here!
The only downside to staying in this part of town is the price. It's a tourist favourite and can be a bit high. However, there are hostels and private accommodation, and you won't need to spend a lot on transport.
Indautxu
Indautxu sits just to the west of Abando, Bilbao's most central neighbourhood. This means that you'll be within walking distance of the Guggenheim Museum.
However, Indautxu has its own quirky attraction for you to enjoy too, Azkuna Zentroa. What used to be the city's wine exchange and storage centre is now a large cultural and leisure centre, redesigned around 43 unique pillars.
The area is also home to great nightlife. You'll find more bars and clubs here than any other Bilbao neighbourhood. It's also kinder to your pocket than Casco Viejo and Abando.
Cost of travelling in Bilbao
Bilbao is the economic capital and the most visited destination in the Basque country. However, travel here is nowhere near as expensive as Madrid and Barcelona, for example.
Many budget carriers operate flights to Bilbao, so transport here can be cheap provided you book far enough in advance.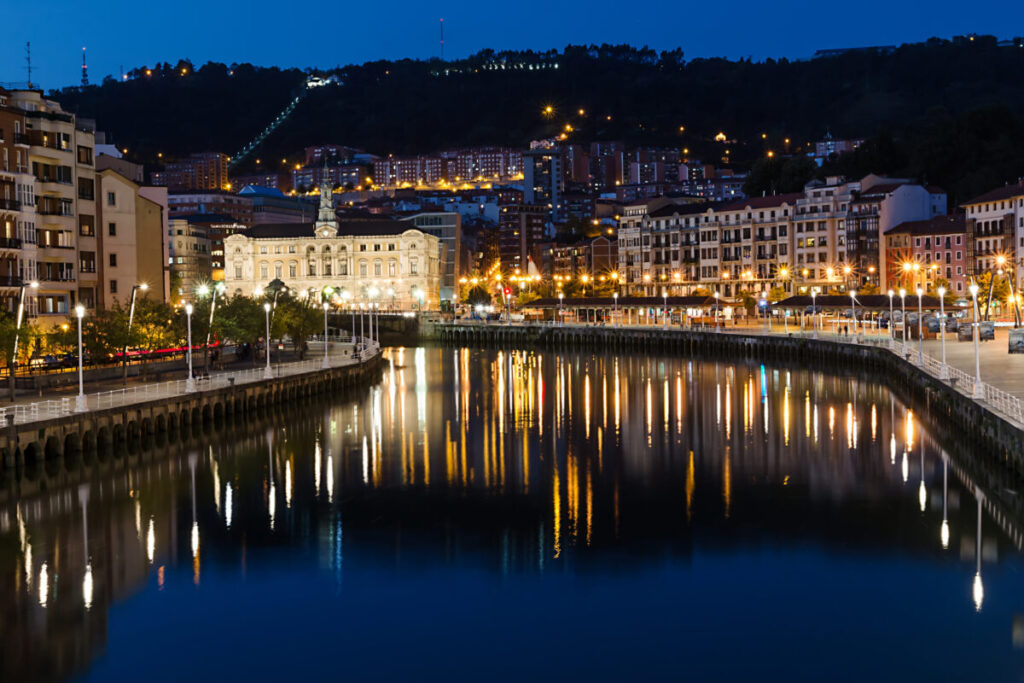 There is a range of accommodation here to suit a wide range of budgets and tastes, with hostel dorms starting at €15 and private hotel rooms €50.
Food is often prepared using fresh ingredients, so it's not cheap, but it's good quality. To save money on food, try daily fixed-price menus, where two courses menus with a drink start at roughly €6.
Other Spain Resources
If you are traveling to Bilbao you may want to check some of our other guides to Spain. Check where to stay in Madrid and the best places to stay in Barcelona.
Are you planning to visit Spain or have you been there recently? Leave your thoughts and questions in the comment box below.