The average and minimum salary in Vilnius, Lithuania are important figures to understand the dynamics of this Baltic nation art of the Eurozone
If you considering moving to the Baltic States, the average and minimum salary in Vilnius, Lithuania are useful data to analyze the economics of this relatively young country.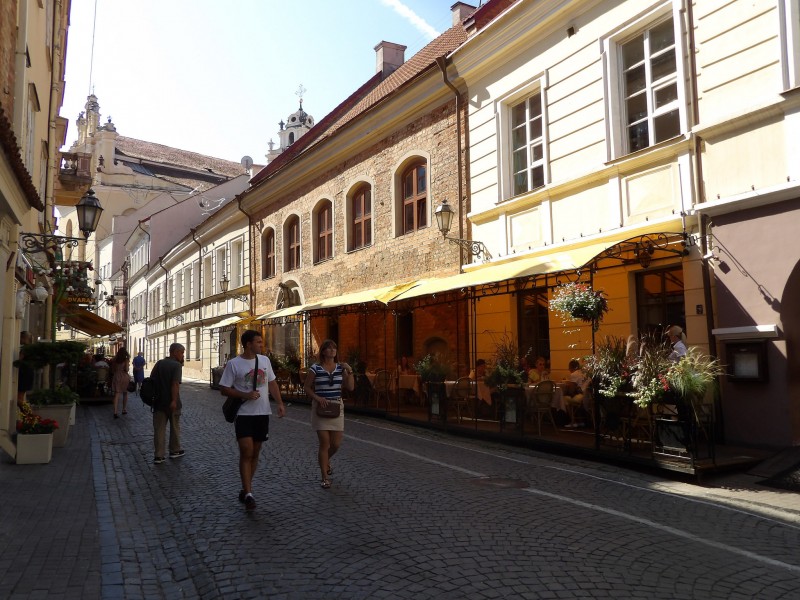 Vilnius is the capital of Lithuania, a young country which got independent from the Soviet Union in 1990. Now a full European Union and Eurozone member, Lithuania has a dynamic economy and great employment opportunities for locals and expats.
Minimum Salary in Vilnius, Lithuania
The gross minimum salary in Vilnius, Lithuania if of € 607 euros per month as of 2020. It is approximately 675 US dollars. This is also the same minimum wage officially used in all the territory of Lithuania as of 2020.
Despite recent economic expansion since it re-gained its independence, Lithuania still has one of the lowest minimum salaries in the European Union. Other countries in the region with similar minimum salary levels are Latvia and the Czech Republic.
More information about the law on the minimum salary in Lithuania is available here(in Lithuania).
Average Salary in Vilnius, Lithuania
The average salary in Vilnius is considerably higher than other cities in the country. You can expect to earn even more if you have been offered a job in Lithuania as an expat.
Currently the net average salary in the Vilnius is of approximately 900 euros per month. It is considerably more than the national minimum wage as of 2020.
Vilnius, Lithuania Economic Outlook
Like mostly developed countries, the economy of Lithuania is highly based on the services sector. The IT sector is namely one of the strongest in the country. This sector offers a good amount of employment offers for expats. You can easily get a well paid job without any Lithuanian language knowledge.
Lithuania does not attract many migrants, therefore, it is easier to get a good employment offer with a visa sponsor.
If you are traveling to Lithuania you want to check some of our guides to the country. Check where to stay in Vilnius and the cost of living in Vilnius. You might also want to check how to get from Riga to Vilnius.
Interesting Resources for Working and Living Abroad
Are you really considering to work and live abroad, temporarily or permanently? Below are some resources that might be useful for you around the web:
World Nomads: this company provides travel insurance in most countries around the world, and it might be a good option if you going for a long travel.
Jetradar: search for flights and compare prices with Jetradar.
Booking.com: Booking.com is the best choice for finding accommodation for your next trip, with a wide variety of choices for all types of travelers.
You may also want to check our website guides:
Train Travel Guide: in our railway travel guide, you will learn how to choose and ride the most scenic train routes around the world, always in the most comfortable way with optimal prices to enhance your travel experience.
Dating Guide: our dating guide will help you not only to find love but to understand the social customs of each country. It will also help you to avoid dating scams around the internet and find people really interested in honest relationships.
Work Abroad Guide: Learn how to find a job and employment requirements in different countries. From the initial job search, to bargaining salaries, this guide will help you to find job in most countries around the world. It also covers about remote work and TEFL jobs.