This post will analyse the figures for the average and minimum Salary in Yerevan, Armenia, a lively city with low cost of living
Looking for a job or willing to open a business in Armenia? Check the average and minimum salary in Yerevan, Armenia below.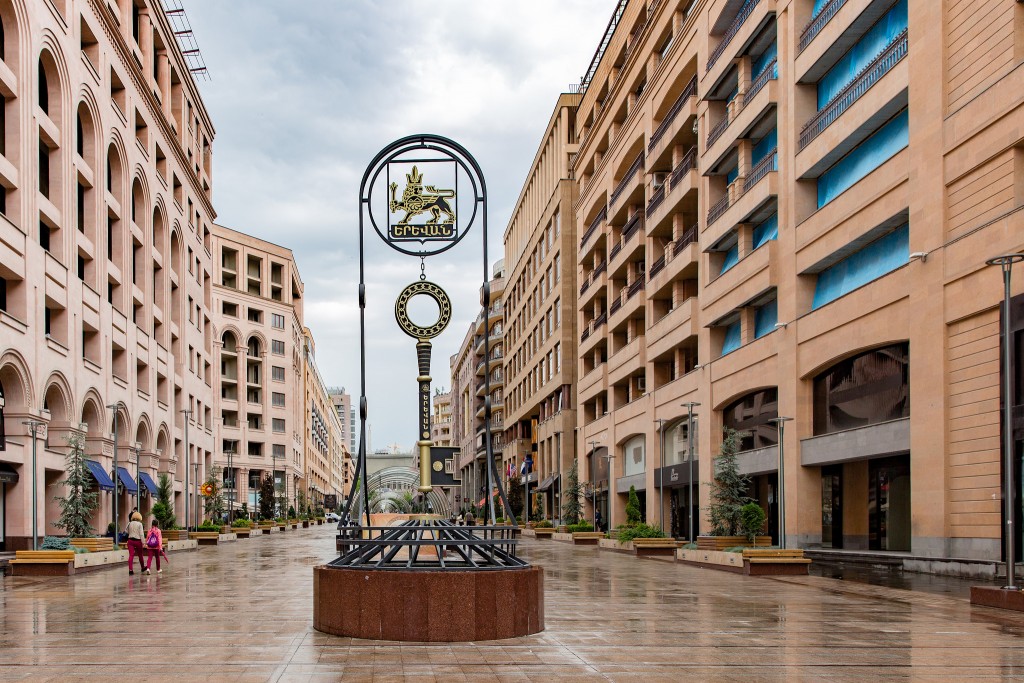 Yerevan is world famous for its cognac production. Moreover it is home to some of the famous historic sights. If you're planning to visit the city it is useful to learn about the local economics.
Minimum Salary in Yerevan, Armenia
Armenian's industries are quite diverse. They range from metal and steel to cognac and brandy production. As a result, Armenia is world famous for its alcohol. Consequently these industries provide steady jobs for the locals.
As of 1st January 2022 the monthly minimum salary in Armenia is of 66,140 drams, or approximately 140 USD according to armtimes (in Armenian).
Average Salary in Yerevan, Armenia
The average wage in Yerevan in 2021 remains in a rather low trend, at 200000 drams (approximately 415 USD). This is a bit more than the average salary in Yerevan in 2016, which was $390 per month. Rent, utility bills and travel come to $296 per month.
Yerevan is an outsourcing location for European and American companies. Also many Russian companies and banks operate there. Gazprom and Rosgosstrakh to name a few. Yerevan is a financial hub being home to Central Bank of Armenia and Armenian Stock Exchange. As a result they contribute to higher salaries in the capital.
Yerevan Economic Outlook
The future of Yerevan looks promising. First of all the city is a growing tourist destination. Due to a number of famous Biblical sights it attracts many foreigners. Mount Ararat is one of them.
Tourism in Armenia is booming, as a result the capital now has many luxury hotel and restaurants.
Due to a growing number of multinational offices Yerevan is welcoming for businesses and expats. Almost 41% of the GDP is generated in the capital. Experts predict to see a 3.0% growth in GDP by 2017.
In conclusion, if you are planning to visit or relocate to Yerevan, make sure you get paid in strong currency. The city is almost cosmopolitan, and as a result the prices are likely to increase.
Finally make sure you check out the nightlife – after all Yerevan is one of the safest cities to be in.
Interesting Resources for Working and Living Abroad
Are you really considering to work and live abroad, temporarily or permanently? Below are some resources that might be useful for you around the web:
World Nomads: this company provides travel insurance in most countries around the world, and it might be a good option if you going for a long travel.
Jetradar: search for flights and compare prices with Jetradar.
Booking.com: Booking.com is the best choice for finding accommodation for your next trip, with a wide variety of choices for all types of travelers.
You may also want to check our website guides:
Train Travel Guide: in our railway travel guide, you will learn how to choose and ride the most scenic train routes around the world, always in the most comfortable way with optimal prices to enhance your travel experience.
Dating Guide: our dating guide will help you not only to find love but to understand the social customs of each country. It will also help you to avoid dating scams around the internet and find people really interested in honest relationships.
Work Abroad Guide: Learn how to find a job and employment requirements in different countries. From the initial job search, to bargaining salaries, this guide will help you to find job in most countries around the world. It also covers about remote work and TEFL jobs.