Learn how to find a job in Andorra in this guide to one of the countries with the highest quality of life in the world
Looking for a job in Andorra? This guide will cover most of the aspects and requirements to find a job in the land of the Pyrenees.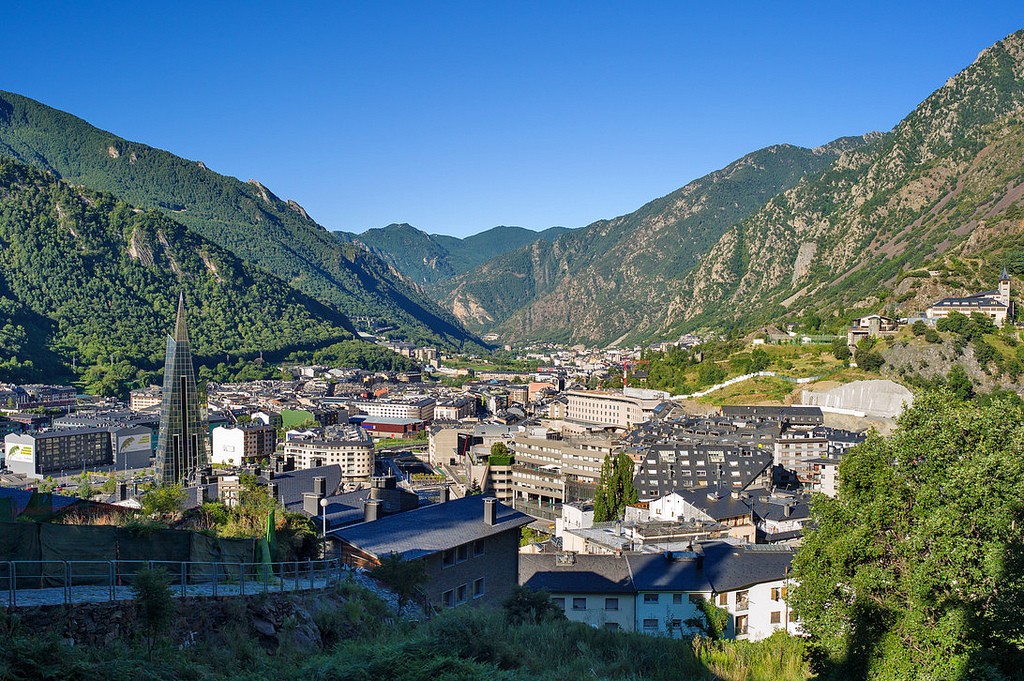 Andorra is one of the smallest states in Europe, bordering Spain and France in the region of the Pyrenees. With a population of roughly 85,000 people, this country is more often known as a ski and shopping destination.
It is also an extremely safe country with a high quality life, without the usual problems of big cities – since even the whole country is much smaller than any European middle sized city.
Introduction: Job Market in Andorra
The quality of life and the stability of Andorra certainly attract a number of adventurers and professionals looking to work in Andorra temporarily or permanently. From an idea to reality there is a long way and eventual steps that you should overcome to land your job in a foreign country. In the case of Andorra, there are a few things that should be considered.
The first important thing you should know about the Andorran job market is about its political status. It is surrounded by the European Union (bordering France and Spain) and it has the Euro as its currency, it is not a member of the European Union. It is also not a member of the EEA (European Economic Area). So EU and EEA citizens do not have any direct advantage in terms of residence and work permits.
The second thing which is important about the Andorran job market is that it is extremely seasonal. As the tourism in Andorra is one of the driving forces of its economy, the availability of seasonal jobs is by far greater than those of year round jobs. Most of these jobs are in the hospitality sector, or directly related to ski activities.
Another peculiarity of Andorra are its languages. Catalan, Spanish and French are official, so it is quite difficult to find a job if you don't speak at least one of these. Catalan and Spanish are more important than French. English and other languages are a plus, due to the high influx of European tourists.
If you are visiting Andorra, please check our best places to stay in Andorra guide.
Getting a Job and a Work Permit in Andorra
The best strategy to get a job in Andorra is actually convincing a company that you are good enough for the position. The company will help you with the work and residence permit formalities, which involve a number of official documents, which are usually the following:
– A certificate of no criminal records from your country of origin.
– Passport and photos.
– A certificate of your marital status (not required for singles)
– A certificate of your housing status (rental agreement or a statement signed by your accommodation provider).
It is also expected that a degree or evidence of capacities to take the job you have been offered.
Once you go through all this, you are one stop closer to start your job in Andorra.
Best Websites to Find a Job in Andorra
Here are some good websites to start searching for a job in Andorra:
Busco Feina: this is one of the best sites in Andorra to look for a job, and it has an English version.
Treball.ad: this is the official job portal from the Government of Andorra. Most of its content is written in Catalan.
Uha.ad: this is the website of the Andorran Hotel's Union, and it has offers related to the hospitality market all over the country.
Other Job Options to Consider in Andorra
Another option you may consider if you are a native speaker of English (or if you are very proficient on it) is TEFL (Teach English as a Foreign Language) jobs. TEFL jobs are widely available in almost every country in the world and they are a great opportunity to start in a new country. This applies even if you don't have the knowledge of the country's official language. There are many online TEFL courses that will help you to land a job with a relatively small investment of time and money.
Working online can be also an option in some countries. It depends on your skills and income, as the cost of living varies greatly from country to country. You can check this link for a list of professions that can be done as remote work.
If you want to find a job in Andorra, or live, travel and work in other country abroad, please consider our resources and guides below:
Interesting Resources for Working and Living Abroad
Are you considering to work and live abroad, temporarily or permanently? Below are some resources that might be useful for you around the web:
World Nomads: this company provides travel insurance in most countries around the world. It might be a good option if you going for a long travel.
Booking.com: Booking.com is the best choice for finding accommodation for your next trip, with a wide variety of choices for all types of travelers.
Jetradar: The best place to compare flights for your next trip.
You may also want to check our website guides:
Train Travel Guide: in our railway travel guide, you will learn how to choose and ride the most scenic train routes around the world. Travel always in the most comfortable way with optimal prices to enhance your travel experience.
Work Abroad Guide: Learn how to find a job and employment requirements in different countries. From the initial job search, to bargaining salaries, this guide will help you to find job in most countries around the world. It also covers about remote work and TEFL jobs.