Average and minimum salary in Iceland: let's analyze current wage trends and the economy of Europe's Northern most country.
Have you received a job offer or are you considering employment in Iceland? This post covers the average and minimum salary in Iceland, helping expatriates to understand the dynamics of this unique Northern European country.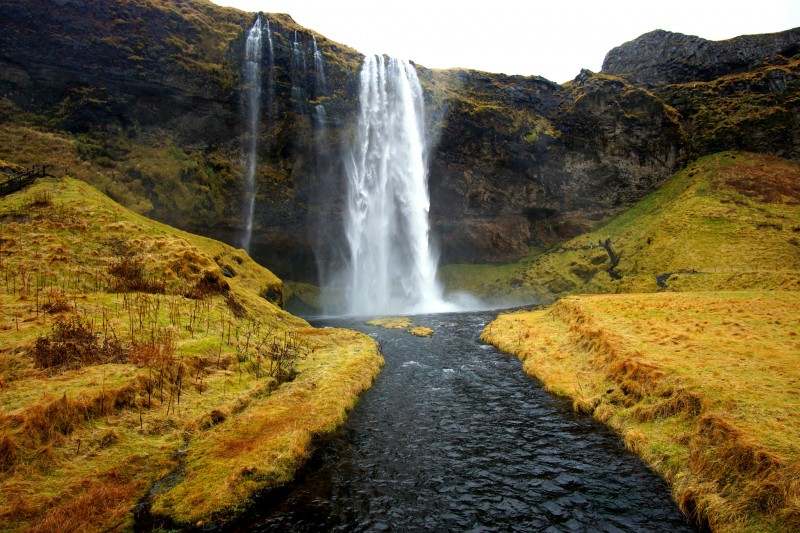 Iceland is one of the least populated countries in Europe. It is also one of the wealthiest in the continent, so let's analyze what are the ages in this beautiful northern country.
Minimum Salary in Iceland
Officially, there is no minimum salary in Iceland. However minimum salaries are determined by collectively bargained agreements which usually engulf one economic sector.
Even if there is no official minimum wage in Iceland we can determine approximately what are lower scales salaries in the country. The Efling, one of the biggest workers' union in Iceland, has its own minimum wage figures. In Efling, as of 2021 the minimum salary in Iceland is of 351,000 ISK per month for a full time position.
Although this might not apply to all classes of workers in Iceland, it is a pretty standard figure for the country. These figures are gross, and apply to workers who are at list 18 years old and have worked in the same company for at least 6 months. The minimum salary of 351,000 ISK is roughly equivalent to 2720 USD as of 2020.
Average Salary in Iceland
The average salary in Iceland is slightly higher than the minimum wage set by the Federation of General and Special Workers. Currently, average wages in the country are of roughly 410,000 ISK net per month. Notice that the average salary in Iceland figures are net, while the minimum wage mentioned above is gross.
The average salary of 410,000 ISK per month (approximately 3300 USD) puts Iceland's figures among the highest salaries in Europe. Even if the cost of living in the country is high, the purchase power still makes of Iceland an attractive place to be an employee.
Iceland Economic Outlook
Iceland has a very specific economy when compared to its European counterparts. It has a very specific geographic location, isolated from the rest of the continent in Northern Europe. Iceland also has a very low population, with less than 400.000 inhabitants.
The Icelandic economy is far less diversified than other Nordic countries. That is mostly explained due to its small population. However, the country is still attractive for foreigners working in some specific economic sectors.
Fishing is one of the main industries in the country. Iceland has a developed energy industry as well, benefiting from its natural resources.
Finally, tourism and IT are developing in recent years in the country, attracting foreign workforce to Iceland.
Interesting Resources for Working and Living Abroad
Are you really considering to work and live abroad, temporarily or permanently? Below are some resources that might be useful for you around the web:
World Nomads: this company provides travel insurance in most countries around the world. It might be a good option if you going for a long travel.
Booking.com: Booking.com is the best choice for finding accommodation for your next trip. It offers a wide variety of accommodation options for all types of travelers.
You may also want to check our website guides:
Train Travel Guide: in our railway travel guide, you will learn how to choose and ride the most scenic train routes around the world. Travel always in the most comfortable way with optimal prices to enhance your travel experience.
Work Abroad Guide: Learn how to find a job and employment requirements in different countries. From the initial job search, to bargaining salaries, this guide will help you to find job in most countries. It also covers about remote work and TEFL Jobs.