Average and minimum salary in Tokyo, Japan: discover wages in one of the wealthiest cities in East Asia
Are you considering relocating to East Asia? Check the average and minimum salary in Tokyo in this post giving an insight to the Japanese economy.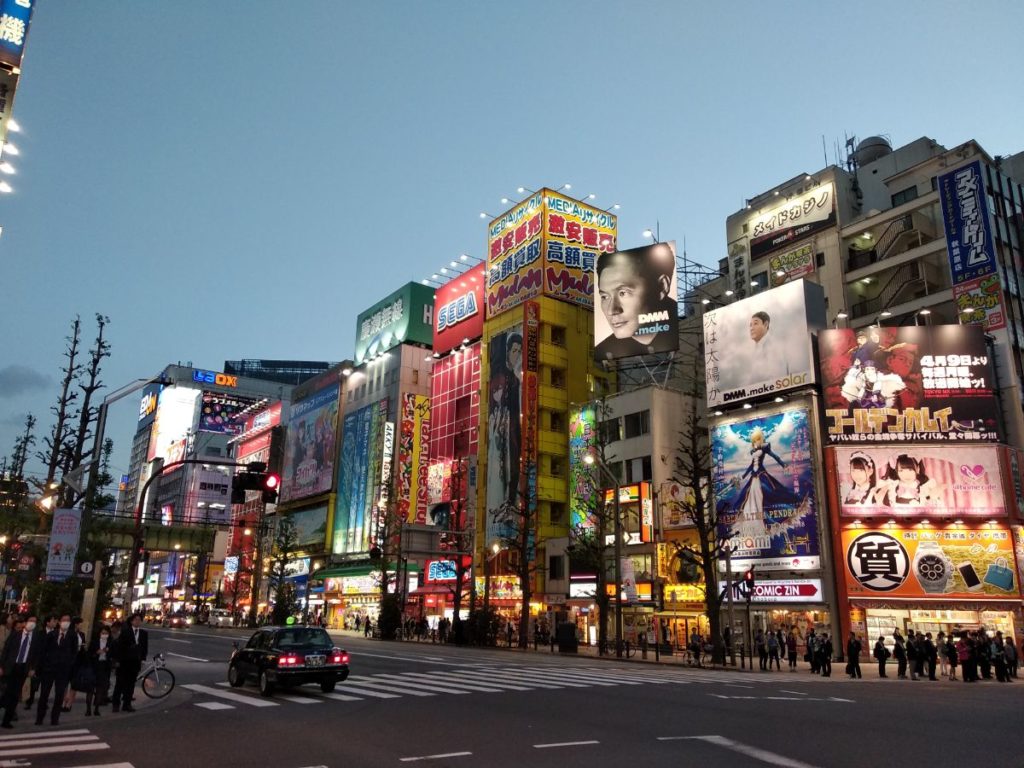 Japan is one of the strongest economies in the world, focused on highly innovative technologies and exports. It is not a surprise that its capital Tokyo, is one of the wealthiest cities in the world.
Tokyo has also pretty high salaries, as well as an elevated cost of living. The city's high standards of living, including in terms of safety and healthcare, attract more and more foreigners to relocate to Japan.
Minimum Salary in Tokyo, Japan
Minimum wages in Japan are set by hourly rates, and each prefecture has a different value. As Tokyo is the wealthiest city in the country, it has also the highest minimum hourly wage in the country.
As of 2021 the minimum hourly wage in Tokyo, Japan is of 985 yen. One can compare this minimum hourly wage to other prefectures in the country: Osaka has a minimum hourly wage of 936, and Kyoto's minimum hourly pay is of 882. Okinawa on the other hand, has some of the countries lowest hourly wages, at 762 yen. You can check more info here.
Japan has a 40 hour working week, but overtime happens rather often in many economic sectors. There are some restrictions to the number of overtime a worker is allowed to do in the country.
Average Salary in Tokyo, Japan
It comes as no surprise that the average salary in Tokyo is the highest in Japan and one of the highest in the world. The average salary in Tokyo in 2021 is of around 325,000 yen per month (net salary). The number converts to slightly less than 3000 USD.
The average net salary in Tokyo is among the highest in the world. It is comparable to other high income cities like Hong Kong, London and Paris. It is lower in nominal terms than cities like Sydney, Zurich and New York.
Tokyo Economic Outlook
Tokyo has the largest GDP in the world as a city, according to this list. The economy of Tokyo is heavily diversified, with strong presence in most sectors. The Japanese capital also serves as headquarters to a number of important multinational companies of Japanese origin. Among them, we can mention Sony, Honda, Nikon, Fujitsu, and many other major Japanese brands.
The Japanese capital is also one of the main global financial hubs. It hosts the Tokyo Stock Exchange, the third in company market cap in the world.
Despite being an extremely wealthy city, there are not as many opportunities for expats in Japan than in other global city hubs. This fact is partially understood by the frequent requirement of Japanese knowledge for most jobs available. This trend is showing slightly changes, and the number of expats in Tokyo is growing in recent years.
For those speaking Japanese, there are good career opportunities in the city. However, if you are skilled in an area in high demand, like IT, robotics and finance, there are also jobs which do not require Japanese proficiency, with many of these jobs being for upper roles. There is also a strong demand for ESL (native speakers) teachers in Japan.
If you are considering moving to Japan, you can find more information on the Immigration Bureau of Japan website. If you are traveling to Japan you might want to chec some of our guides. Click here to check the best areas to stay in Tokyo and where to stay in Osaka.
Interesting Resources for Working and Living Abroad
Are you considering to work and live abroad, temporarily or permanently? Below are some resources that might be useful for you around the web:
World Nomads: this company provides travel insurance in most countries around the world. It might be a good option if you going for a long travel.
Booking.com: Booking.com is the best choice for finding accommodation for your next trip, with a wide variety of choices for all types of travelers.
Jetradar: The best place to compare flights for your next trip.
You may also want to check our website guides:
Train Travel Guide: in our railway travel guide, you will learn how to choose and ride the most scenic train routes around the world. Travel always in the most comfortable way with optimal prices to enhance your travel experience.
Work Abroad Guide: Learn how to find a job and employment requirements in different countries. From the initial job search, to bargaining salaries, this guide will help you to find job in most countries around the world. It also covers about remote work and TEFL jobs.