Let's analyze the average and minimum salary in Paris, France, one of the most beautiful cities in the world and a great destination for corporate expatriates
Are you considering relocating to Paris or France? Check the average and minimum salary in Paris, and understand better the financial situation and economy of the French capital.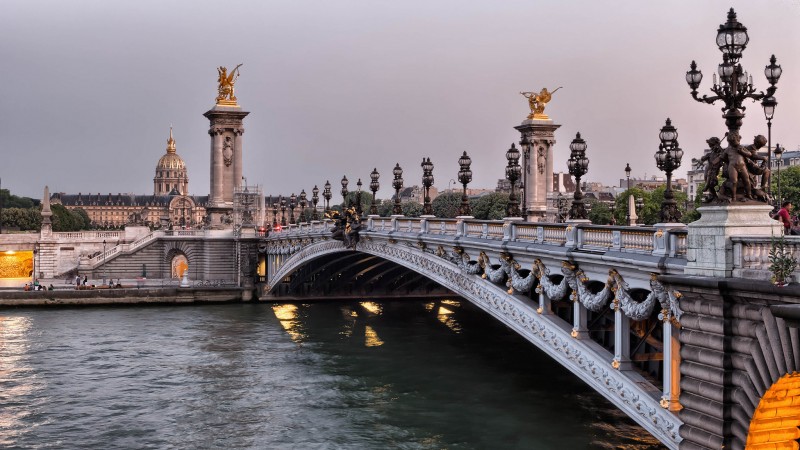 Paris is the capital of France and the largest city in the country, with a total of 2,2M inhabitants. It figures among the most visited city in the world, attracting tourists from all corners of the earth with stunning historical sights and museums.
Minimum Salary In Paris, France
In France, the minimum salary as of 2019 is 1521,22€  per month, (or approximately 1720 USD). The minimum salary per hour is 10.03€ per hour for a full time position. This is a gross figure to which must be deducted mandatory employee contributions. Income taxes, paid yearly, are also deducted from this amount. The minimum salary in Paris is the same as the one for the Metropolitan France.
The average working week in Paris and France is of 35 hours. It is one of the shortest working weeks in the world. More information is available here(in French).
Average Salary In Paris
As of 2019, the average net salary in Paris is of 2169 euros per month. That is the highest average salary for all of France. More information on this is available here(in French).
Paris is thus the best choice one can make when thinking about relocating to France when it comes to finances. Even if the cost of renting an apartment is also higher than the national average (29,45€ per square meter per month), Paris still offers the best opportunities for expats.
Paris Economic Outlook
France is the 5th largest economy in the world, with services being the primary contributor to its GDP (around 70%). This is a classic feature for a developed economy of the European Union. However, the last few years have been characterized by a sluggish growth and a growing unemployment rate.
In May 2017, liberal president Macron was elected, promising to conduct a number of economic reforms. These reforms could significantly change the employment landscape in France and its capital. The trend in France continues to focus on openness to foreigners and liberalizing the job market as a whole. France continues to have some of the highest tax rates in the world.
Finding a job in the French capital without speaking a word of the language can be a little bit tricky. Make sure to take those few basic lessons before flying off. Even if your position doesn't require knowledge of French, it be certainly helpful in your daily life.
Interesting Resources for Working and Living Abroad
Are you really considering to work and live abroad, temporarily or permanently? Below are some resources that might be useful for you around the web:
World Nomads: this company provides travel insurance in most countries around the world. It might be a good option if you going for a long travel.
Jetradar: Compare and book flights around the world with our own flight search fare tool.
Booking.com: Booking.com is the best choice for finding accommodation for your next trip, with a wide variety of choices for all types of travelers.
You may also want to check our website guides:
Train Travel Guide: in our railway travel guide, you will learn how to choose and ride the most scenic train routes around the world. Travel always in the most comfortable way with optimal prices to enhance your travel experience.
Dating Guide: our dating guide will help you not only to find love but to understand the social customs of each country. It will also help you to avoid dating scams around the internet and find people really interested in honest relationships.
Work Abroad Guide: Learn how to find a job and employment requirements in different countries. From the initial job search, to bargaining salaries, this guide will help you to find job in most countries around the world. It also covers about remote work and TEFL jobs.