Average and minimum Salary in Sao Paulo, Brazil: Understand better the economic dynamics of the wealthiest city in Latin America
Brazil is the richest and most populous country in South America. This analysis of the average and minimum salary in Sao Paulo is a good thermometer for the current economic reality in the city.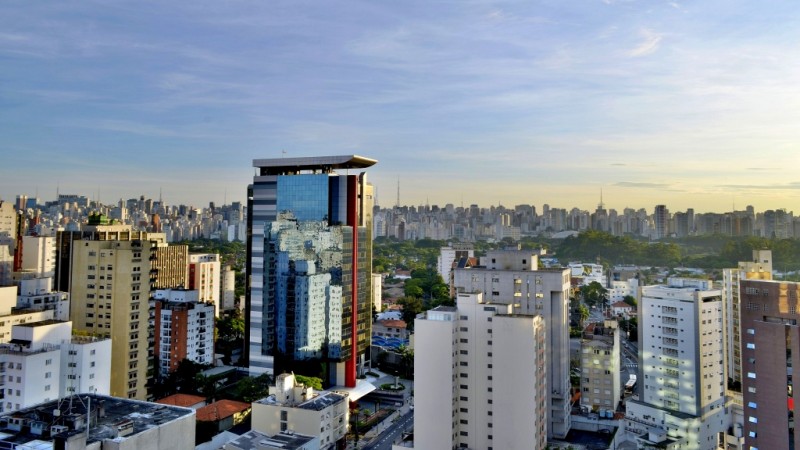 Minimum Salary in Sao Paulo
Brazil has had a few troubled years in its recent political and economic history. A corrupt left-wing government damaged the economy heavily with a nation wide corruption scheme. This resulted in a recession that lasted years, but now the Brazilian economy is starting to pick up. This is especially the cases with the new elected government in 2019.
Currently Brazil has a rather complex system of minimum wages, with a national minimum wage, and also in some cases, state minimum salaries. State minimum salaries are usually present in wealthier parts of the country such as the Sao Paulo state.
The current minimum salary in Sao Paulo is of R$ 1.284 which converts to 250 dollars as of January 2023. The minimum salary in the Sao Paulo state is currently one of the highest in Brazil. You can read more about it here (in Portuguese).
Average Salary in Sao Paulo
Despite having one of the highest minimum salaries in Brazil, the figures are not high considering the cost of living. Sao Paulo is one of the most expensive cities in South America, especially when it comes to renting.
The average salary in Sao Paulo is of BRL 2.600 or approximately $ 510 dollars per month. Expats, however, tend to earn much more. Monthly expenses in Sao Paulo to have a comfortable life are around USD 1700 a month, for one person including rent.
Sao Paulo, Brazil Economic Outlook
As mentioned above, Brazil's economy is slowly recovering from one of the most corrupt populist left-wing governments in the history of the world.
The country is still one of the largest economies in the world, and Sao Paulo is its biggest city. That translates in a wide range of opportunities in all sectors in the city. Sao Paulo has a thriving community of expats, which come to the country for different reasons.
The largest city in the country is also the headquarter for most of Brazilian and Multinational companies. Sao Paulo not only provides higher salaries than the majority of Brazilian cities, but also a wider number of job offers.
Interesting Resources for Working and Living Abroad
Are you really considering to work and live abroad, temporarily or permanently? Below are some resources that might be useful for you around the web:
World Nomads: this company provides travel insurance in most countries around the world, and it might be a good option if you going for a long travel.
Jetradar: search for flights and compare prices with Jetradar.
Booking.com: Booking.com is the best choice for finding accommodation for your next trip, with a wide variety of choices for all types of travelers.
You may also want to check our website guides:
Train Travel Guide: in our railway travel guide, you will learn how to choose and ride the most scenic train routes around the world, always in the most comfortable way with optimal prices to enhance your travel experience.
Dating Guide: our dating guide will help you not only to find love but to understand the social customs of each country. It will also help you to avoid dating scams around the internet and find people really interested in honest relationships.
Work Abroad Guide: Learn how to find a job and employment requirements in different countries. From the initial job search, to bargaining salaries, this guide will help you to find job in most countries around the world. It also covers about remote work and TEFL jobs.