How to get from Bangkok to Phnom Penh? Let's analyze the best options for this trip in Southeast Asia, including traveling by train, bus, plane or car
Are you traveling in Southeast Asia and want to know the best way to get from Bangkok to Phnom Penh? Check our post below comparing 4 ways to make this travel and see what suits best to your travel needs.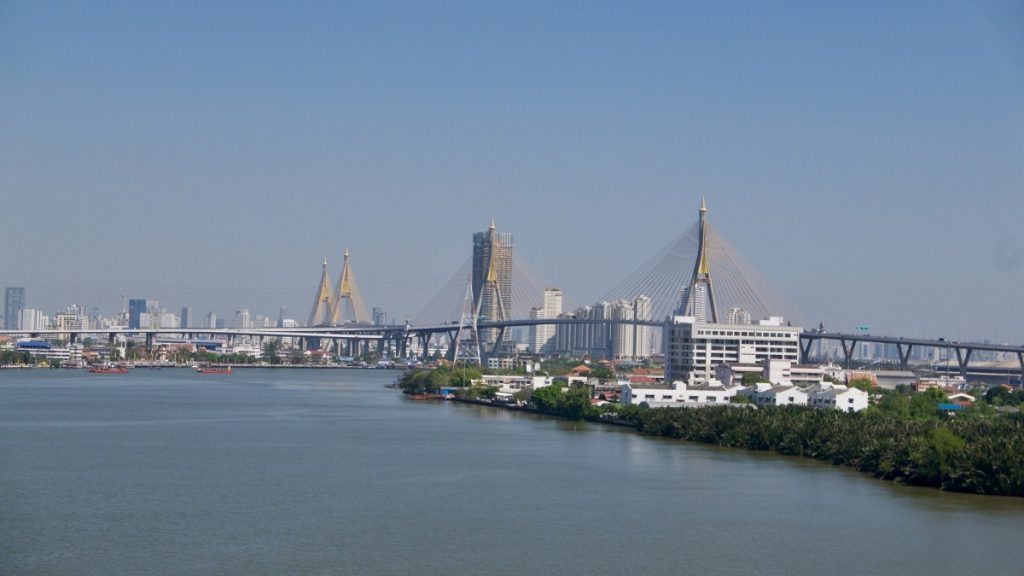 Bangkok to Phnom Penh: The Route
If you are traveling in Southeast Asia, odds are that you will start or finish your journey in Bangkok. The capital of Thailand is not only one of the biggest cities in the region, but also one of the most visited in the world.
While Bangkok has a complex and developed tourism infrastructure, Phnom Penh is a completely different reality. The capital of Cambodia is much smaller, less developed and more relaxed than its bigger sister city in Thailand.
A distance of about 660 km by land travel separates these two Asian cities, and you have a few options to make the journey. If time is a priority, the best option is flying. If you prefer a slow paced adventure, you can use the bus, or do part of the travel by train.
Let's analyze now each one of these options and consider its advantages and disadvantages.
Bangkok to Phnom Penh by Plane
The first option we will explore to get from the Thai capital to Phnom Penh is by plane. The main advantage of flying on this route is the time you will need to cover the distance. There are many daily direct flights from Bangkok to Phnom Penh and the flight time is of about 1 hour and 10 minutes.
There are direct flights starting at the two major airports in Bangkok, the Don Mueang Airport, and the bigger Bangkok Suvarnabhumi (IATA: BKK) Airport. They are both fairly easy to reach, although I consider BKK easier to reach, with its metro connection.
A number of companies operate the direct route from Bangkok to Phnom Penh. Among them, usually Air Asia has the cheapest fares, operating from the Don Mueang Airport to the Phnom Penh International Airport (IATA: PNH). Other companies in this route are Thai Smile, Bangkok Airways and Thai Airways. Thai Airways is usually pricier, but it also has higher standards of comfort.
If you will stay for some hours in one of the Bangkok airports, or the Phnom Penh airport, you can book lounges and transfer at Klook.com
.
If you require a eVisa to Cambodia you can apply on the Cambodian Government eVisa website. Most Western citizens can either get a Visa on Arrival or an eVisa to Cambodia.
How to Buy Plane Tickets from Bangkok to Phnom Penh
The best way to buy plane tickets for this route is online, although you can do it directly at the airport. Booking in advance will usually get you a lower fee, especially during high season in Southeast Asia.
You can compare and book tickets for this route using Jetradar.
Bangkok to Phnom Penh by Bus
If you are adventurous and have plenty of time to explore Southeast Asia, taking the bus might be a good option. The travel time is the biggest downside of taking the bus as it takes from 13 to 14 hours to complete the journey.
On the other hand, you might break your journey in two sections. You can travel from Bangkok to Siem Reap, the location of the famous Angkor Wat temple, and from there, continue onward to Phnom Penh.
The buses are usually fairly comfortable on this route, but it will also depend on the company you choose. There are a few bus departure points in Bangkok, once again depending on the company. Some of them are the Morchit Bus Terminal and in the Khao San Road.
Here is a search bar of some of the bus services from Bangkok to Phnom Penh:
How to Buy Bus Tickets from Bangkok to Phnom Penh
Buying a bus ticket in Thailand is as easy as buying a plane ticket, and the best way to do it is online.
Bangkok to Phnom Penh by Train
There are no direct train routes connecting Bangkok and Phnom Penh. For that reason, it is only possible to partially do this trip by railways. The first part of the trip, in Thailand, is the one you can do entirely by train.
You can take a train from Bangkok to Aranyaprathet, which is the last town in Thailand, on the border with Cambodia. From there, you will cross the border, and arrive in Poipet, in Cambodia, where you can take a bus or van to Siem Reap and Phnom Penh.
As there are no direct trains, you will have to do some juggling if you take this option. While it is possible to book parts of this trip online, you may also want to arrive and check the options on spot. You can check timetables for trains in Thailand on the State Railway of Thailand website.
Traveling by Car
One option that is available for some is driving from Bangkok to Phnom Penh. However, you will need a number of requirements to do this journey by car. Bear in mind that while Thailand is a right hand side driving country, Cambodia uses the left hand side system.
Finally, not all border points will allow you to drive from Thailand to Cambodia. The traffic is also pretty chaotic in both countries, and it is not recommended to drive on this route unless you are used with the road conditions and traffic in the region.
Hotels in Bangkok
Thanabhumi – an option offering great value for the money in one of the best areas to stay in Bangkok, just a short walk to the Khao San Road.
ibis Styles Bangkok Khaosan Viengtai – an excellent choice with a unique decoration close to the Khao San Road.
Hotels in Phnom Penh
Lumiere Hotel – an excellent hotel in a privileged location in Phnom Penh.
Orussey One Hotel & Apartment – another great option featuring a rooftop swimming pool.
Other Thailand and Cambodia Resources
If you are traveling from Bangkok to Phnom Penh you may want to check some of our other Thailand and Cambodia guides. Check where to stay in Bangkok, if you are visiting the Thai capital for a few days. You can also check our post getting travel insurance in Cambodia, Cambodia tours, and where to stay in Siem Reap.