Cambodia private tours are an excellent way to discover one of the most exotic and interesting countries in Southeast Asia
Book Cambodia private tours and learn in full detail, the best places to visit in Cambodia and the most exciting activities you can do in Phnom Penh, Sihanoukville, Siem Reap and many other places.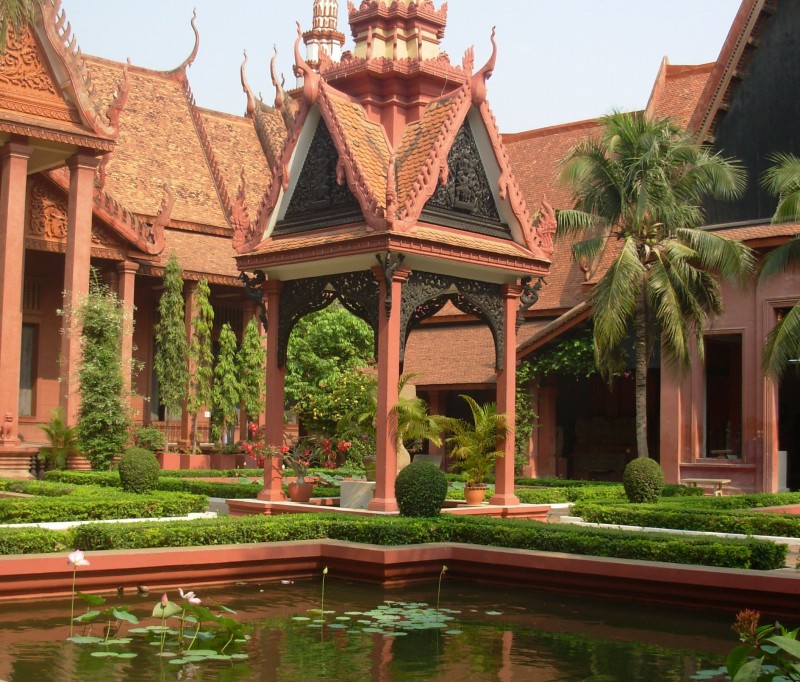 Cambodia is the less touristy neighbor to the west of Thailand, but it doesn't mean it is a less interesting place. Cambodia has a troubled, yet interesting history, and it's definitely worth visiting. Its amazing temples like the Angkor Wat and its beautiful nature make of Cambodia an excellent place for private tours and traveling.
Visa to Cambodia
Cambodia has probably the most relaxed visa policy in Southeast Asia. In fact, considering how interesting and affordable it is, Cambodia is one of the most welcoming countries in terms of bureaucracy to visit the country.
Just like many countries in Southeast Asia (Myanmar, Vietnam), Cambodia has an eVisa program. Citizens of virtually any country can get to Cambodia with an eVisa, which costs $37 dollars. Only a few high risk migration countries like Afghanistan, Nigeria, Pakistan and Iran cannot apply for an eVisa.
Cambodia also has a wide visa on arrival policy. If you don't want to bother with arranging your eVisa online, you can get it at the border with Cambodia.
Both the eVisa and the visa on arrival are valid for up to 30 days and can be extended. If you want to spend even one year in Southeast Asia without opening a company or getting a job, Cambodia is a great place for that as visas can be extended widely.
ASEAN citizens have even more benefits to visit Cambodia, and shorter stays do not require a visa. In any case, getting to Cambodia is pretty uncomplicated and quite cheap.
Getting to Cambodia
Unlike Thailand or Vietnam, getting to Cambodia is fairly more complicated. There are much less direct intercontinental flights to Phnom Penh than to more mainstream cities like Bangkok or Ho Chi Mihn City. However, this is changing, and more airlines are showing interest to operate routes to Cambodia.
Many tourists visiting Cambodia cross one of its several land border points. At the moment, crossing the border to Cambodia by land will involve traveling by car or bus, or even by foot.
Currently, it is easy to fly to the Phnom Penh Airport from many important Asian cities in Japan, Korea, Hong Kong, China and Thailand. The airport in Siem Reap also has many direct flights, receiving tourists interested in the Angkor Wat temple.
You may also consider getting a travel insurance to Cambodia, to have a safe and smooth trip. For those visiting Angkor Wat, check the best places to stay in Siem Reap.
Best Cambodia Private Tours
If you are traveling to Southeast Asia, you should definitely check some of the best Cambodia private tours listed below.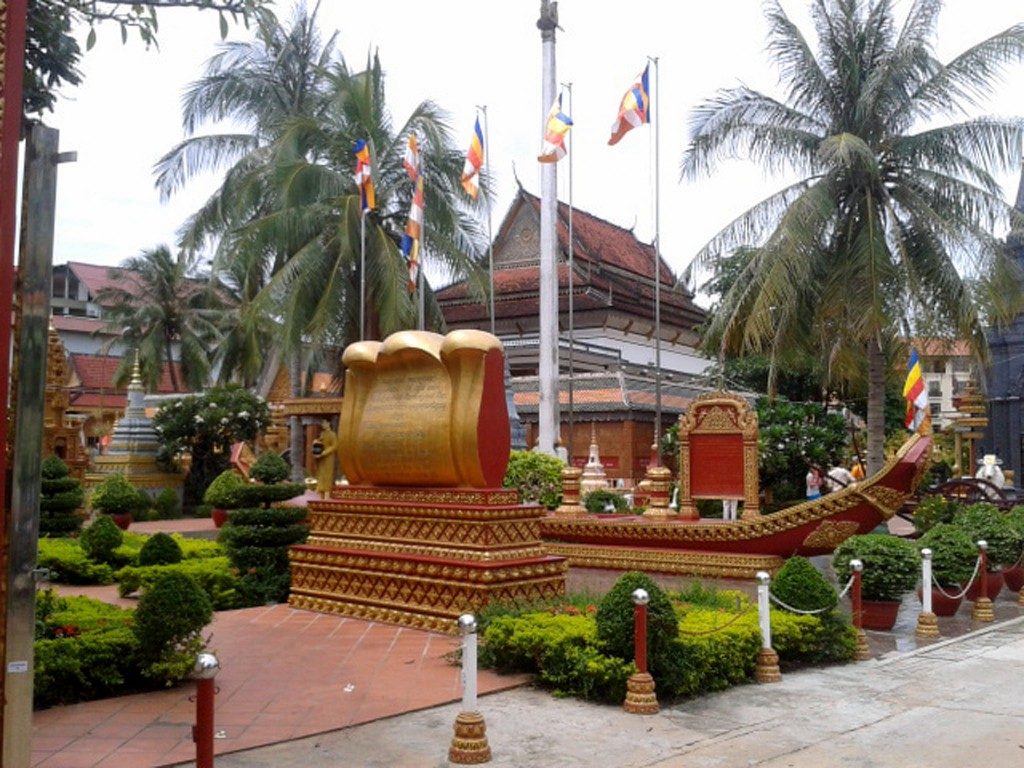 Mekong Delta: 3-Day 2-Night Tour with Phnom Penh Exit
Discover the idyllic rural life of the Mekong Delta on a 3-day tour that takes you by boat along the river and the region's natural canals. Visit villages and markets and marvel at the natural wonders and wildlife.
Click here to read more and book this tour in Cambodia
Siem Reap 1-Day Jeep Tour to Angkor Wat and Ta Prohm
Take an unforgettable jeep adventure, and visit some of the most spectacular temples in Cambodia. Explore each one for as long as you like, and stop at any spot you find interesting along the way. The jeep is at your command. Enjoy the freedom of traveling in the open air, feel the fresh air caress your face, and put your adventure cap on!
Click here to read more and book this tour in Cambodia
Half day Royal Palace, National Museum and Wat Phnom Tour
Wat Phon is the city's tallest religious structure; among its many treasures, the royal palace contains a gold Buddha; and the National Museum contains examples of Khmer art.
Click here to read more and book this tour in Cambodia
Private Guide: 1-Day Tour to Angkor Wat
Angkor Wat sits silently in the morning mist. This sprawling temple complex, built in the 12th century, is a true wonder of the world, and if you have only one day to visit its massive complex, it's best to follow your private tour guide around for a fascinating look into the history and mystery of this magnificent lost temple.
Click here to read more and book this tour in Cambodia
Siem Reap Full-Day Countryside Tour
Escape the hustle and bustle of Siem Reap and head to the surrounding countryside on a full-day tour to the floating villages of Tonle Sap. Visit a stilt house, cycle along red soil paths, and enjoy a typical Khmer lunch with the friendly locals. One of the best Cambodia private tours.
Click here to read more and book this tour in Cambodia
Other Important Resources for Your Trip to Myanmar
Booking.com – choose among the best accommodations available in every possible destination, with the most attractive rates.
WorldNomads – get your travel insurance for any destination and guarantee a smooth trip.