The best Laos private tours are the ideal way to discover one of the most untouched countries in Southeast Asia
Check and book the best Laos private tours in this post aimed at anyone willing to discover the nature and and culture of this exotic Asian country.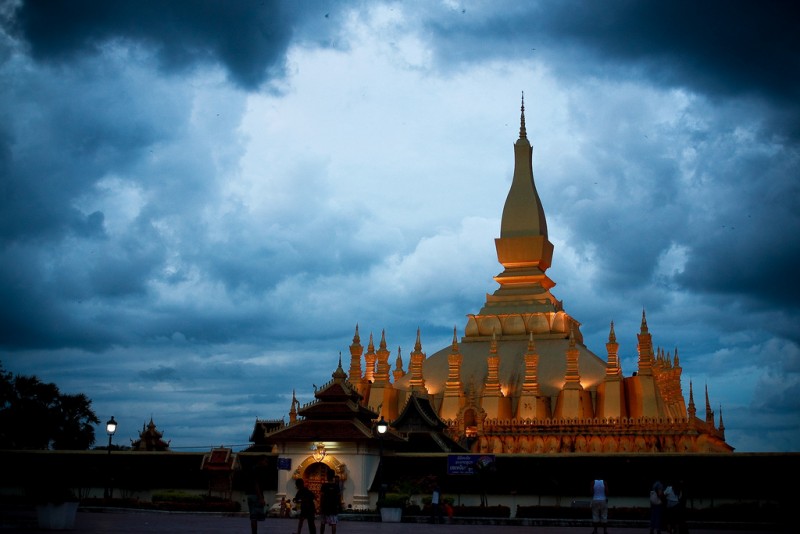 Laos is one of the least visited countries in Southeast Asia, however it has many interesting attractions. Its capital, Vientiane, is on the banks of the famous river Mekong, and is one quite small and laid back compared to metropolis like Bangkok and Ho Chi Minh City.
The country is ideal for nature lovers, as its impressive landscapes are pretty unique, especially in the surroundings of Luang Prabang and Vang Vieng.
Laos is also the ideal destination for its temples. The population is mostly Buddhist, and temples like Wat Si Saket and Wat Xieng Thong are definitely worth visiting.
Visa to Laos
Getting a visa to Laos is quite easily, and will not require a visit to the embassy in most cases. Laos has a visa on arrival policy that applies to citizens of most countries. Citizens of a few countries, including Japan, Russia, Switzerland, Luxembourg and others can enter Laos without a visa for short stays.
The visa on arrival is granted usually for up to 30 days. The good news is that you can easily extend it for longer periods, at an additonal cost of 2$ per day.
You can read more about the current Laotian visa policy on the Ministry of Foreign Affairs website.
Getting to Laos
As Laos does not receive a high influx of tourists, there are not so many direct flights from Laos to many countries. The two main airports are in Vientiane (Wattay Airport) and the Luang Prabang Airport. Both of them have direct flights to many countries in Asia, such as Malaysia, Thailand, China and others.
If you are coming from Thailand, the Laotian capital is just across the Mekong river in Northern Thailand. Your best bet is taking the road from Chiang Mai to Laos.
If you are visiting Southeast Asia, you might also consider Myanmar private tours and Cambodia private tours.
Best Laos Private Tours
If you are traveling to Southeast Asia, you should definitely check some of the best Laos private tours listed below.
Half-Day Vientiane City Tour
Regarded as the smallest capital in Southeast Asia, Vientiane's laid-back atmosphere, remnants of its French colonial past and its location along the Mekong River are significant parts of its appeal. Enjoy a half day touring Vientiane's city center.
Click here to read more and book this tour in Laos
Vang Vieng Full-Day Kayak Tour: Caves of Nam Song River
Kayak the Nam Song River to see stunning karst mountains and rocks shaped like elephant heads on a 7.5-hour adventure tour from Vang Vieng. Immerse yourself in the remote scenery of Laos, and enjoy a barbecue lunch in the forest wilderness.
Click here to read more and book this tour in Laos
Full Day Kuang Si Waterfalls Tour
West of Luang Prabang is one of the city's most adored natural phenomenons. At the Kuan Si Waterfalls you can hike, swim and soak up the beauty of the surrounding area.
Click here to read more and book this tour in Laos
Vientiane and Luang Prabang 5-Day Tour of Laos
Enjoy a 5-day tour of Vientiane and Luang Prabang in the hills of Laos. See golden temples and beautiful mosaic walls, explore local markets and get panoramic sunset views from hilltribe villages. Meet villagers, sail the Mekong River and more.
Click here to read more and book this tour in Laos
Other Important Resources for Your Trip to Myanmar
Booking.com – choose among the best accommodations available in every possible destination, with the most attractive rates.
WorldNomads – get your travel insurance for any destination and guarantee a smooth trip.