The best places to stay in Lodz guide will help you to discover this quaint city in Central Poland. located just a short train ride from Warsaw
Where to stay in Lodz? This guide will list the best places to stay in Lodz providing also a brief overview to visitors coming to this purposeful Polish city.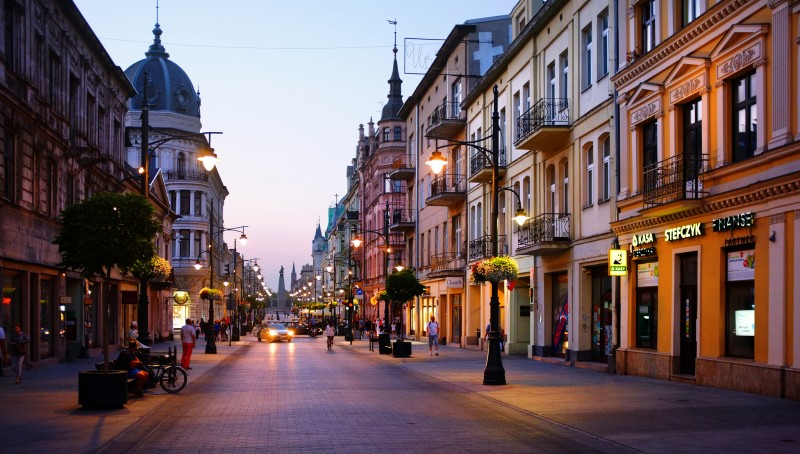 Tourism in Lodz: Overview
Unlike Krakow or Warsaw, Lodz is not a major tourist destination in Central Europe. The city however is very pleasant, and you can experience a more authentic Polish life, away from tourist traps present in bigger cities.
Lodz also benefits from a very central location in Poland. You can spend a day in this city if you are staying in Warsaw or Poznan for a longer period of time. You can reach the city from Warsaw with a 2 hour train, and Poznan is 3 hours away.
Despite the apparently simple name, the name of the city is actually written Łódź and pronounced as "woodge". Bear in mind this information, as it can be quite useful when buying a ticket.
Best Places to Stay in Lodz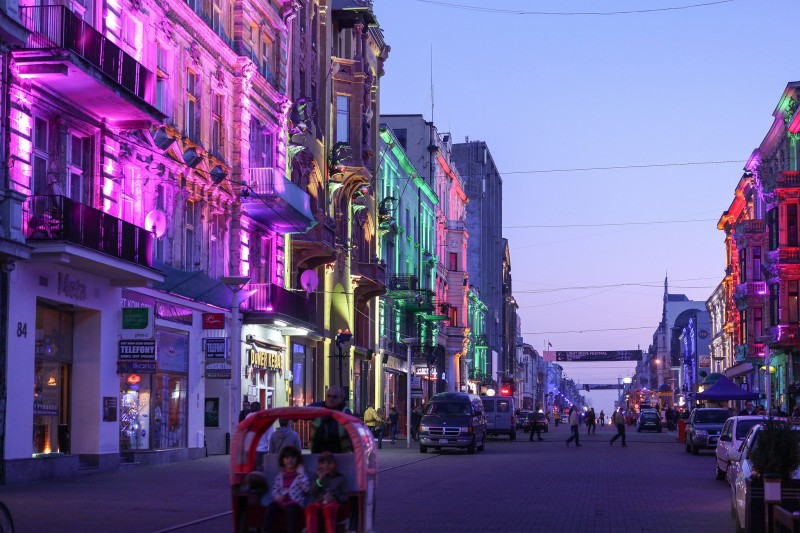 Piotrkowska
The best area to stay in the cityin without a doubt the Piotrkowska Street. It is a beautiful pedestrian street right in the center, which has a great variety of restaurants, bars and some night clubs.
Despite its high population, the city center is pretty compact. If you stay anywhere near the Piotrkowska street, you can easily get around by foot to see the most interesting attractions in Lodz.
Manufaktura
Manufaktura is the biggest shopping mall in Lodz, and one of the biggest in Poland. Unlike most malls. Manufaktura opened in 2006, but it was built in what used to be an old factory. This peculiar factory architecture can be seen in every aspect of the Manufaktura, which is something quite unique for a shopping mall.
The area around Manufaktura is also one the best areas to stay in Lodz, as you will have all the facilities provided by this complex. The Manufaktura building complex is relatively close to the Piotrkowska street, the two land marks are approximately 10 minutes of one another.
Budget Accommodation in Lodz
Music Hostel Piotrkowska – probably the best budget accommodation in the city, on the Piotrkowska Street.
Reasonably Priced Accommodation in Lodz
Hotel Ibis Łódź Centrum – a great hotel in the city center, with easy access to the Piotrkowska Street.
Holiday Inn Łódź – an excellent hotel on the Piotrkowska Street.
Qubus Hotel Łódź – a hotel offering great value for the money in the city center.
Cost of Travel in Lodz
Lodz is one of the most affordable cities in the entire Europe. You can have a splurge meal for a fraction of what it costs in Western Europe. Accommodation and transport are quite affordable too, but still not as cheap as food.
Getting to Lodz is also quite inexpensive. Since Lodz is right in the center of Poland, it has a great railway and bus connections. A full fare train ticket from the city to Warsaw can cost only 5 euros, and takes less than 2 hours. There are also good bus connections, many of them provided by Flixbus, a low cost operator.
The city also has an airport, with a few low cost airlines operating to this Polish city. Most of the regular flights to the Lodz airport are operated by the European low budget giant, Ryanair.
Accommodation in also is quite inexpensive. The offer is much lower than in Krakow or Warsaw, but the prices tend to be also more welcoming. You can stay near the Piotrkowska street for a relatively low price.
Best Months to Visit Lodz
The best time to visit Lodz in Poland is spring and autumn. Central Poland has a continental temperate climate, meaning that winters and cold and summers are quite hot. Therefore, autumn and spring offer the most pleasant temperatures to stroll around the city.
Unlike Warsaw, Krakow or Wroclaw, this city does not receive high influx of tourists. One can visit the city virtually at any given month and it will never be overcrowded. The main advantage for visiting Lodz is its proximity to Warsaw.
Lodz also hosts yearly a light festival, the Light Move Festival. It usually takes place in autumn, and buildings in the Piotrkowska are totally taken by creative and innovative lights.
If you are visiting Poland, you may want to check our article on the best cities to stay in Poland, as well as the best places to stay in Krakow, and the best places to stay in Warsaw.