Edinburgh or Glasgow, which is the best city to visit? This guide provides insights on the aspects and cost of travel of visiting these two Scottish cities.
Are you planning a trip to Scotland but don't know whether it would be better to visit Glasgow or Edinburgh? Scotland's capital and second city have a fierce rivalry and are proud of their heritage and culture. Both show completely different sides to Scotland, but which one is better for you: Glasgow or Edinburgh?
Edinburgh and Glasgow offer everything you could want from a city break. There are plenty of museums and galleries, festivals and nightlife, and both are close to the stunning Scottish countryside. In this article, we'll look at the best of both cities and help answer the question: which is better, Glasgow or Edinburgh?
Overview of Edinburgh
Edinburgh is the capital city of Scotland and the seat of the country's government. It's famous for its medieval Old Town and Georgian New Town, either side of the city's 11th century castle. Extinct volcano Arthur's Seat offers fantastic views of the city and the Firth of Forth. Edinburgh is also home to the world's largest arts festival, the Edinburgh Fringe.
Overview of Glasgow
Glasgow is in the west of Scotland, and it's the country's largest and most populated city. Scotland's cultural hub is home to the Scottish Opera, Ballet, and National Theatre. Many famous musicians hail from Glasgow and it still has a vibrant music scene. The city's role as a port on the River Clyde meant that from the 18th century it was very prosperous. This can be seen in the city's beautiful Victorian and art nouveau architecture.
Edinburgh vs Glasgow: Nightlife
Both cities are great for going out but offer different experiences. Edinburgh has a range of nightlife venues including cool spots where you can find alternative and folk music. There are some more trendy and hip bars too. In August, the Fringe festival has theatre and comedy shows until the wee small hours.
Glasgow's music scene is a great start for nightlife, and it doesn't disappoint. Scotland's second city really has everything when it comes to nightlife. Whether you want a sophisticated spot for a dram after the theatre, or a wild night out, you'll find a place. You can enjoy more variation in Glasgow, so it's the winner here.
Verdict: Glasgow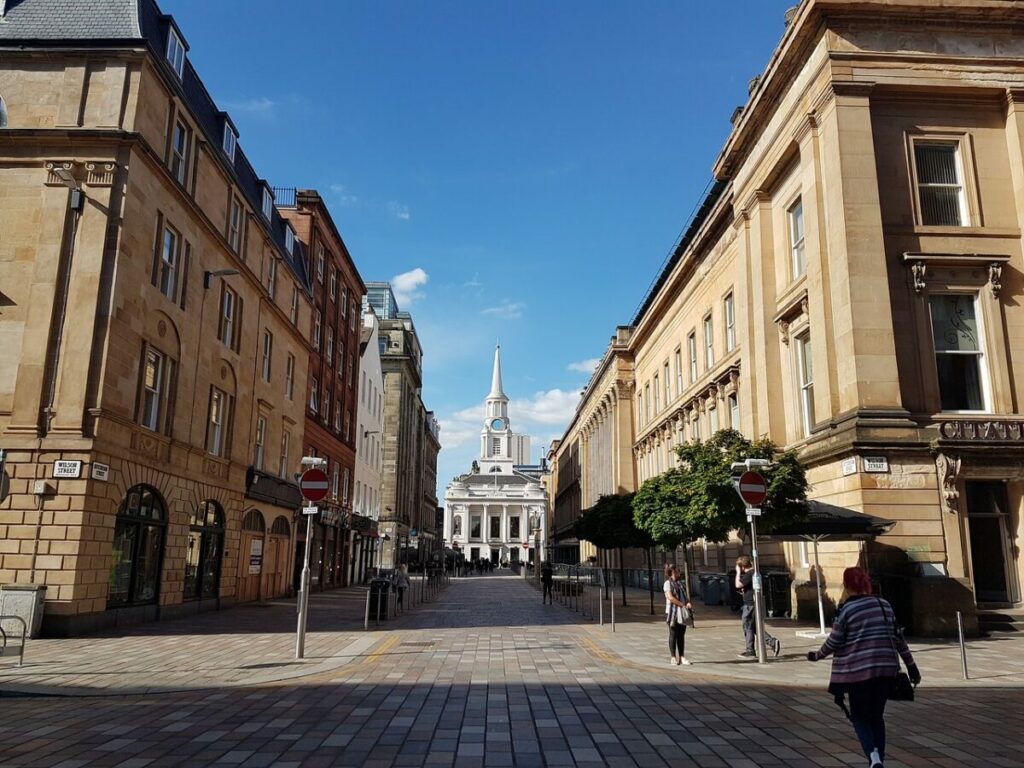 Edinburgh vs Glasgow: Sightseeing
It's hard to split Edinburgh and Glasgow when it comes to attractions. There are architectural marvels, museums, and parks that you can visit for free in Glasgow. Edinburgh edges it though. History comes alive in Edinburgh as you feel you're walking through it. Start at the castle and stroll down the Royal Mile. Add in the National Gallery and the National Museum of Scotland before heading to Arthurs Seat. These are just some of the many things to do in the capital.
Verdict: Edinburgh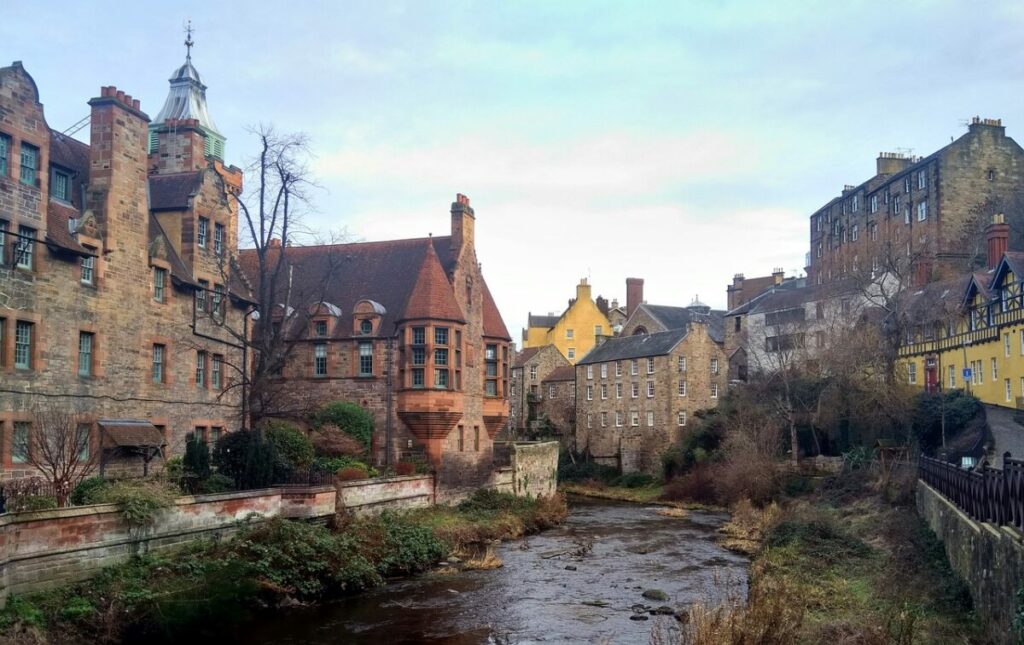 Edinburgh vs Glasgow: Old Town
Glasgow's Old City is east of the city centre and close to the Glasgow Cross and Cathedral. It's known as Old Merchant City. Old Merchant City is a nice place to walk around and there are lots of shops, restaurants, and bars there.
Edinburgh's Old Town dates back further though, and countless narrow alleys have inspired ghost stories and tales of murder. It's a pleasant area now though and is home to several great attractions. There are also lots of restaurants and souvenir shops. Thanks to being bigger and older, Edinburgh wins again.
Verdict: Edinburgh
Edinburgh vs Glasgow: Cost of Travel
There's not much to split these two cities when it comes to travel costs. Both will set you back over £100 a day. In Glasgow, it's easier to find cheap places to eat which is a lifesaver when travelling on a budget. Edinburgh is especially expensive during the fringe festival in summer, and accommodation prices rocket. Glasgow wins!
Verdict: Glasgow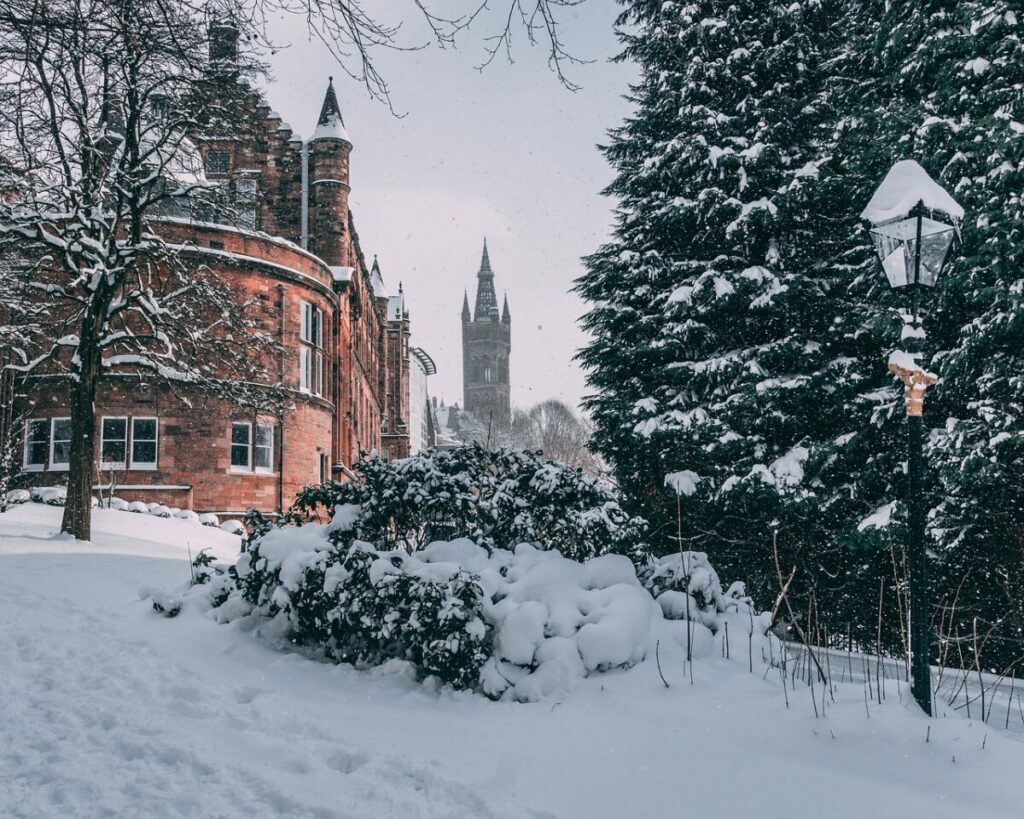 Edinburgh vs Glasgow: Food and Restaurants
Edinburgh has lots of fine dining restaurants and swanky places to eat. Glasgow offers a lot of variation and while there's some haute-cuisine, it's easier to find somewhere affordable. Of course, both cities have ample opportunities to try traditional Scottish cuisine like haggis and cranachan. Edinburgh wins by 4 Michelin stars!
Verdict: Edinburgh
Edinburgh vs Glasgow: Transportation
Edinburgh and Glasgow both have extensive bus networks with park and ride facilities. There are several rail connections to the rest of Scotland in the UK. Edinburgh has a recently opened tram service, while Glasgow has the 3rd oldest subway in the world. It's a draw!
Verdict: Draw
Edinburgh vs Glasgow: Weather
Neither Glasgow nor Edinburgh are blessed with great weather. It's very changeable in both cities. Whichever one you choose, bring layers and waterproofs.
Verdict: Draw
Edinburgh vs Glasgow: Verdict
Edinburgh is our narrow 3-2 winner! Both cities are great to visit though. Glasgow is a more traditional representation of Scotland whereas Edinburgh caters more for tourists.
Verdict: Edinburgh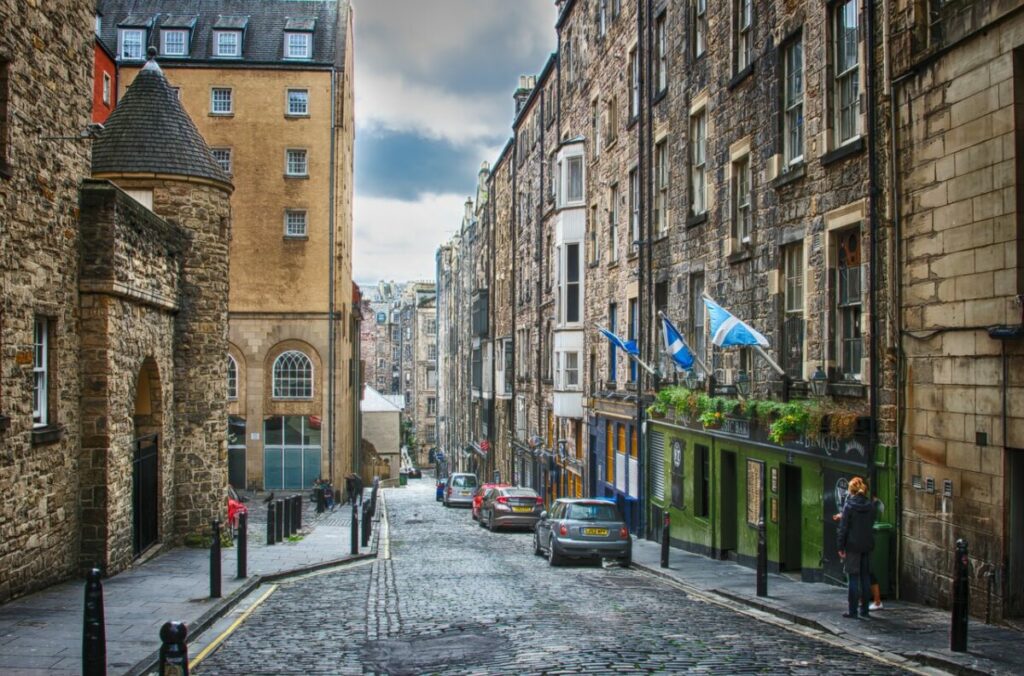 Hotels in Glasgow
Motel One Glasgow – a great option close to the Central Train Station in Glasgow.
Mercure Glasgow City Hotel – another excellent option to stay in Glasgow.
Hotels in Edinburgh
Gifford House – Located in the Newington area, this property is ideal for guests looking for a peaceful Scottish holiday.
Alba House – A family run property located in the Newington area, in a house built in the XIX century.
Other Resources for travelling in Scotland
If you traveling in Scotland you might want to check some of our other guides to this amazing European country. Check the best places to stay in Glasgow and our guide to where to stay in Edinburgh.
For those considering traveling further in the UK, you can check where to stay in Liverpool and the best areas to stay in Belfast.
Already in Glasgow or Edinburgh? Leave your thoughts and questions in the comment box below.