How to get an ITIN and EIN as a non resident? Learn more how to easily get your US tax number even if you live and work abroad in this post below
Do you want to improve your US business relations? This guide will teach you how to get an ITIN and EIN even if you are not an US resident and do not have a green card.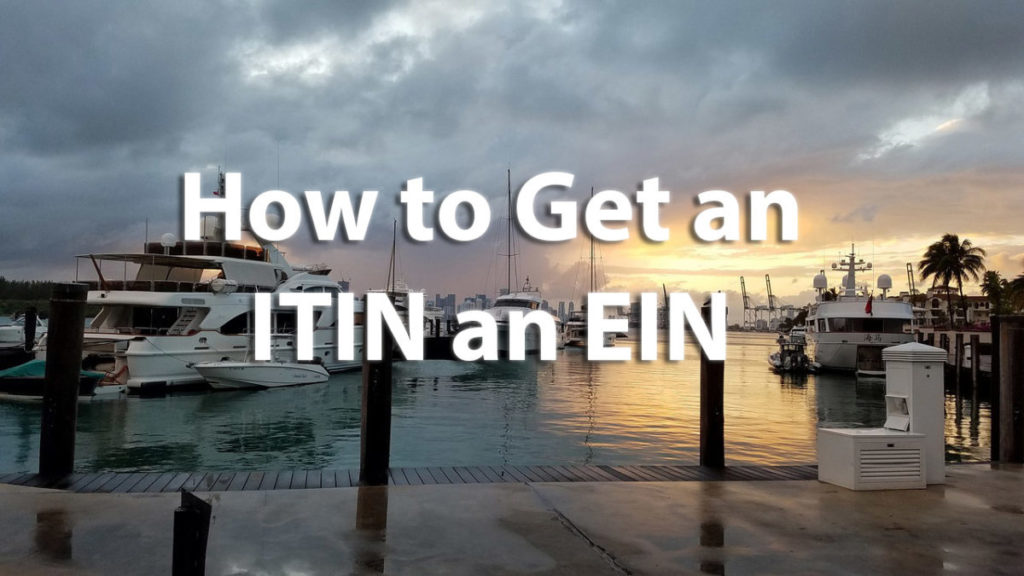 How to get an SSN and Why you Need One?
The first thing we should take into consideration is the SSN. If you are doing business online, there are probably forms or situations you will be required to provide an SSN to open an account or have access to some service.
Getting an SSN is easy if you are an US citizen, have a green card, or have a US visa that allows you to work. However, if you don't live in the US, and you are not a citizen, or if you live in the US and have some specific type of visa that doesn't allow you to have an SSN, it will be very complicated to get one.
However, you have two options that will solve the problem of not having and being unable to get an SSN. The first option is getting an ITIN (Individual Taxpayer Identification Number) or an EIN (Employer Identification Number).
The ITIN is mostly often a great alternative for physical persons that are unable to get an SSN and do not live in the US. The EIN on the other hand, is the tax number for companies, regardless if their directors are US residents or not. It is important to stress that an ITIN does not entitle you to work physically in the US, if you have an ITIN and become eligible to physically work in the US, you will need to get an SSN.
How to Get an ITIN
Getting an ITIN is a relatively straight forward process that does not require your physical presence in the US. You will need to fill a number of forms and provide identification documents to get it. You will need to send those to the US and receive an answer after a few weeks by mail.
While you can do that on your own, I strongly recommend you to hire a company to facilitate the procedure. This will improve the odds of getting your ITIN approved and also reduce the time you on waiting the post to send and receive your documents.
One company that can help you getting your ITIN number is ein-itin.com. The price to get help with your ITIN is not too high and is definitely worth it if you need one.
How to Get an EIN
Another option is going through the EIN route. For the EIN route you will actually open a company in the US, which will then have an EIN. It is a great idea if you want to do online business in the US.
The company mentioned above, can also help you opening a company in the US. In fact ein-itin.com can help you to open a company in Delaware, one of the states with the lowest taxes in the country (including no sales tax).
US Bank Accounts for Non Residents
Getting a taxpayer number is often (yet not always required) to open a bank account in the US, for both physical persons and corporations. If you need an ITIN and EIN to open a bank account in the US, check our guide on how to open a bank account in the US as a non resident.