Average and minimum salary in Budapest, Hungary: let's check wages and the economy of the Hungarian capital
Are you willing to relocate or invest in Budapest or else in Hungary? The data for the average and minimum salary in Budapest, Hungary is extremely useful to understand the dynamics of this Central European country economy.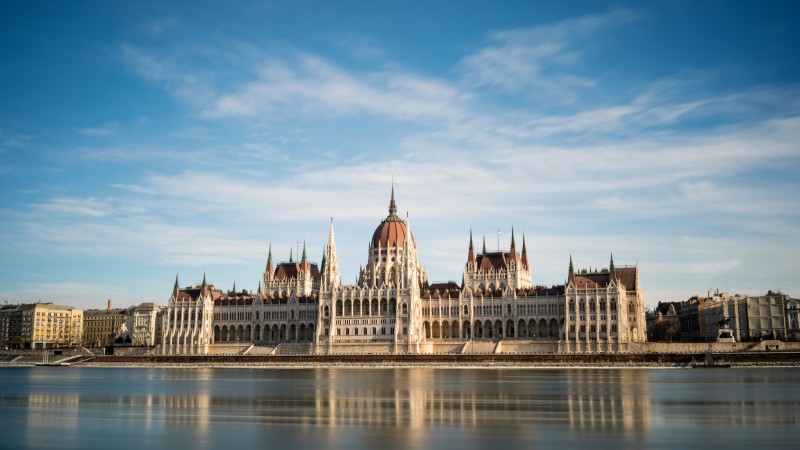 Hungary is one of the safest country in Europe, and its capital Budapest is one of the most beautiful cities in the continent. Let's analyze the economic reality of the country through an analysis of its wages.
Minimum Salary in Budapest, Hungary
Minimum wages in Central Europe are on the rise, and Hungary is no exception. Hungary is following the same trends seen in countries like Slovakia, Poland and the Czech Republic.
Currently, the minimum salary in Budapest, Hungary is of 127,650 HUF or roughly €425 euros per month for unskilled labor. The minimum wage for skilled workers is of 161,250 HUF or approximately €535. These salaries are valid not only for Budapest, but also nationwide. More news on the economic and wages in Hungary can be found on this government website.
Average Salary in Budapest, Hungary
The average salary in Budapest, Hungary is currently around 200,000 HUF (or €650 euros) after taxes. It is not much higher than the national minimum for skilled workers, however, the minimum wage figures are gross.
Despite its apparently low average salary in Budapest, there are many opportunities for expats. Many of them, depending on their profession can earn much more than the average, specially those involved in entrepreneurship.
Hungary Economic Outlook
Hungary has a number of advantages for expats. It is full European Union member, and it is also part of the Schengen free movement area. Its capital Budapest, is currently one of the most attractive city for expats in Europe.
The Hungarian economy has showing strong signals of resilience since the 2008 crisis. Currently it is a pretty stable country and has the advantage of offering lower labor costs than Western Europe.
The Hungarian economy offers a number of opportunities for foreigners. These include a favorable scenario for those pursuing employment, but also for those willing to open a business. Many economic sectors have a positive outlook for foreigners. Among these we can mention IT, tourism, the automotive industry and employment requiring language skills.
If you are visiting Hungary soon, you may want to check our guide on where to stay in Budapest. For those looking for employment, check how to find a job in Hungary. Alternatively, if you looking for a place to relocate and relax, check our guide on retiring in Hungary.
Interesting Resources for Working and Living Abroad
Are you really considering to work and live abroad, temporarily or permanently? Below are some resources that might be useful for you around the web:
World Nomads: this company provides travel insurance in most countries around the world. It might be a good option if you going for a long travel.
CheapOair: this is one of my favorite websites for buying airline tickets for flights for any destination in the world. One of the best advantages of CheapOair is that it also accepts PayPal.
Booking.com: Booking.com is the best choice for finding accommodation for your next trip.  It offers a wide variety of accommodation options for all types of travelers.
You may also want to check our website guides:
Train Travel Guide: in our railway travel guide, you will learn how to choose and ride the most scenic train routes around the world. Travel always in the most comfortable way with optimal prices to enhance your travel experience.
Work Abroad Guide: Learn how to find a job and employment requirements in different countries. From the initial job search, to bargaining salaries, this guide will help you to find job in most countries. It also covers about remote work and TEFL jobs.