Where to stay in Brisbane? Discover the best areas to stay in Brisbane, including a cost of travel analysis of the capital of Queensland.
Located on the East Coast of Australia, Brisbane is home to those with a love for the outdoors and the arts. As the capital city of Queensland, it's a must-see destination. If you want to know the ins and outs of this city and discover the best places to stay in Brisbane, keep reading.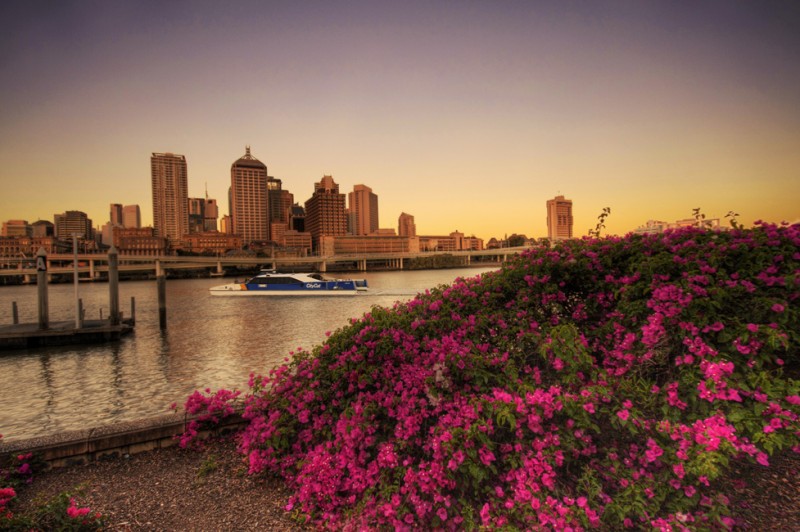 Brisbane is the third biggest city in Australia and known for its sunshine and year-long Summer vibe. The city was originally built upon Aboriginal land known as 'Mian-jin'. From there, Brisbane has developed into a city of diverse culture with a quarter of its residents born overseas.
Brisbane is a city of opportunities, flourishing in variety and is a gateway to the coastal regions of Australia. From dining out by the riverside to climbing the Story Bridge for breathtaking views from a whole new angle, the city offers activities of all types to satisfy any traveller's needs. For a true snapshot of the city, make sure you know the city's tourism options, accommodation, costs and best times to visit.
Tourism in Brisbane: Overview
While Brisbane is primarily known as a destination for business travel, Lonely Planet titled Brisbane as Australia's hippest city in 2014. Outdoor adventure, sightseeing and cultural opportunities continue increasing throughout the city to cater for lone travellers, couples and families.
Tourist options are widely available in the city, particularly at South Bank. Festivities throughout the year, dining options galore and the cultural museums are impossible to miss. After all this, a dip in Brisbane's man-made beach is essential and a great option to cool off in the heat.
Taking a step out of South Bank, outdoor activities are abundant. Experience Australian wildlife and hold a koala at Lone Pine Sanctuary, or make your way up Mt Coot-tha for magnificent views of Brisbane City's skyline. The nightlife scene is primarily based within the city centre and Fortitude Valley, offering a countless number of restaurants, pubs and clubs from Brisbane's chilled out Jazz Club to partying it out on the dancefloor at Prohibition.
The city is a safe destination catering for all types of travellers whether it is for business, culture or an outdoor adventure. Alluring already over 1 million international tourists each year, the tourism industry continues to grow and develop in Brisbane, drawing in more people each year.
Best Places to Stay in Brisbane
As the second largest city in Australia area wise, it is important to consider the best place to stay. Considering major tourist attractions, public transport and travel time, South Bank and the CBD stand out as prime positions. Brisbane River acts as a divider between the two destinations, linked by 16 major bridges. While next door to each other, both destinations stand out for different reasons.
Southbank
South Bank straddles Brisbane River on the South side. Overlooking the river, South Bank is a chilled-out zone offering beautiful natural scenery and cultural aspects such as the Queensland Museum and the numerous structures still standing from Expo 88. South Bank is a great destination where walking or bike riding from one destination to the next is possible by using the wide paths alongside the river.
Otherwise, a train and bus station is available for reaching attractions further afield. South Bank is home to most festivities including Riverfire and the South Bank markets, so it is important to read up on what will be on when you visit to make sure you don't miss out.
CBD
Crossing over to the North side of the River is Brisbane's CBD. This is where travellers can find all the shops including some great souvenir stores. The city is also great due to Central Station. The buses and train lines here are frequent, easy to understand and can take you wherever you need to go.
The destination is also great for those looking for a place to eat. Otherwise, you can take a city cat ride to Eat Street Markets for food from all over the world. CBD is perfect for those wanting to experience the city life or looking for easy access to public transportation while in Brisbane to destinations in the outer suburbs.
Budget Accommodation in Brisbane– $
Aussie Way Hostel – a budget option in Brisbane, offering dorm beds and private rooms.
Kookaburra Inn – an affordable option at a walking distance to the Brisbane CBD.
Reasonably Priced Accommodation in Brisbane – $$
Riverside Hotel South Bank – an great choice and one of the best value for the money in South Brisbane.
Holiday Inn Express Brisbane Central – a reasonably priced option in central Brisbane.
Luxurious Hotels in Brisbane – $$$
Treasury Brisbane – a luxurious accommodation with a splendid interior in Brisbane CBD.
Rydges South Bank Brisbane – an excellent option in the South Bank, one of the best places to stay in Brisbane.
Cost of Travel in Brisbane
Brisbane city is the 13th most expensive city in the world to live in. In national terms, it is the second most expensive city in Australia, just behind Sydney. Expect to spend $250 per day on transportation, food, accommodation and entertainment while here.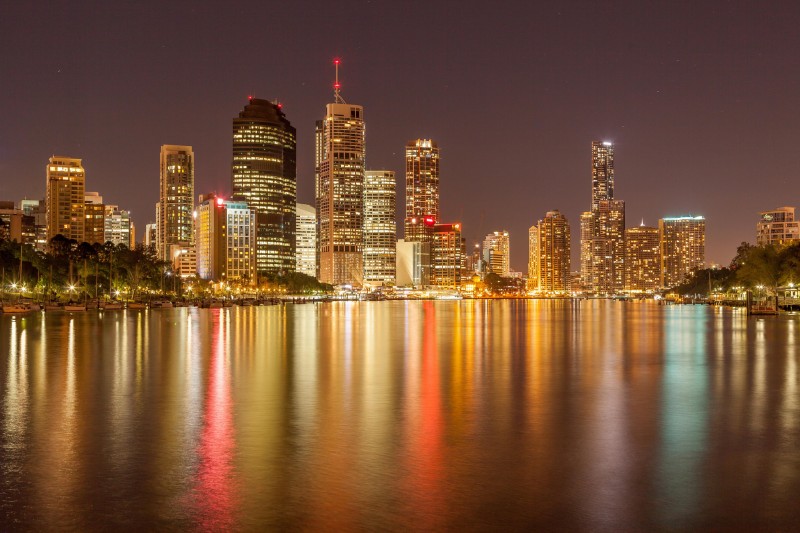 However, there are a few tricks when it comes to saving money while travelling around the city. When it comes to transportation, purchase a GoCard. This will save you 30% on each trip. You can also save an additional 20% by travelling during off-peak hours which are between 8:30 am-3:30 pm or after 7 pm on weekdays. Otherwise, look out for the CityHopper ferry which offers free rides along Brisbane River.
Don't rule out Brisbane's free entertainment either. The Powerhouse in New Farm is a laugh on Fridays, offering free comedy at 6 pm. Trek up Mt Coot-tha, or sign up for a free tour around the Botanic Gardens. There is no cost in touring the city's iconic City Hall Clock, and it is well worth the view. Otherwise, both GOMA and the Queensland Museum also offer free exhibitions for the public community.
Best Months to Visit Brisbane
No matter what time of year, expect Australia to be hot unless it is the middle of Winter. Fortunately, this heat is perfect for the adventures Brisbane has on offer. Avoid visiting in the Summer months (December – February) to skip temperatures of 30C and the rain season.
For some nightlife action, you cannot miss Riverfire. With fireworks lighting up the sky, September is the month to be in Brisbane. Otherwise, if you are seeking some true community spirit, visit a bar on Origin night in June/July to see the community band together. Don't forget to wear maroon!
Other Resources for Traveling in Australia
Traveling further in Australia after? Check our guide on where to stay in Melbourne.