Where to stay in Melbourne, Australia? Check some of the best areas to stay in Melbourne, one of the most visited cities in Oceania.
Melbourne is one of Australia's major cities and a favourite when it comes to traveling. If you are planning to visit, don't miss out on some tips and tricks on where to stay in Melbourne, enjoying its attractions to the fullest.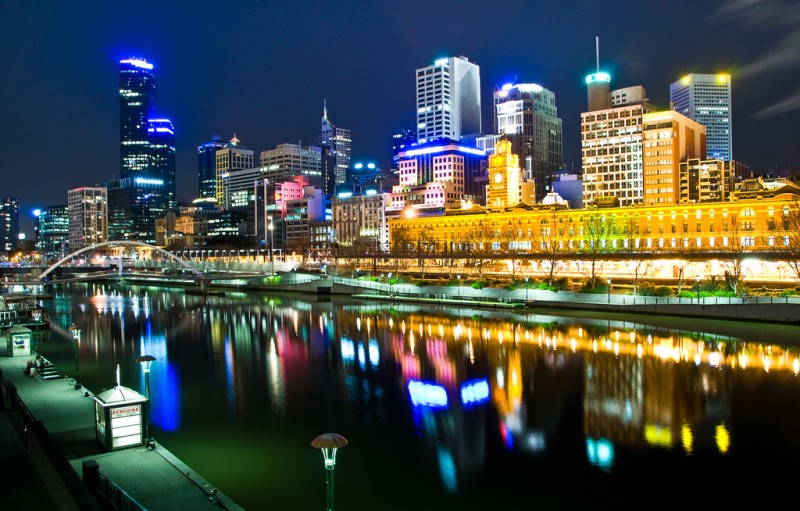 Ranked as the world's most liveable city, Melbourne thrives off its architecture, parklands and excellent cuisine. If you plan to visit this bustling city, make sure you have taken the time to check out these tips to stay in Melbourne. Enjoy also a cost of travel analysis in one of Australia's most cultured cities.
There are several tips that will help you enjoy your trip to Melbourne just that little bit more, which is exactly what this guide is made for. This includes checking out the wide range of tourist attractions, best places to stay, general costs and the best time to visit.
Tourism in Melbourne: Overview
Melbourne was originally titled Australia's capital city from 1901 – 1927, but is now recognised as the capital of Victoria. It is also considered as the sporting capital of the world. The city prides itself in its mix of both old and modern architecture, following a Victorian theme in many areas of the city. The city stretches across the coastline of Philip Bay and is the suitable for both a short stopover or a well-earned holiday.
Melbourne is abundant with tourist attractions which are primarily located within the city centre, easily accessible via the famous tramway system which rattles its way through the metropolitan area. Attractions range in all shapes and sizes, with options to suit any one's budget ranging from luxurious front row tickets to Macbeth at the Melbourne Theatre Company to taking a glimpse at the city's many free galleries and museums.
Australia is generally recognised as a safe travel destination due to its stable political system and low crime rate. This reputation has been well-maintained in Melbourne, with many leisure travellers exploring the city alone. Drawing in almost 60 million tourists each year, the city can share its cultural vibrancy to both domestic and international tourists every day and is a great stop for those travelling down Australia's Eastern coastline.
Best Places to Stay in Melbourne
Never underestimate the importance of accommodation. Being the 2nd largest city in Australia, it is vital to take notes when planning accommodation to ensure none of Melbourne's most spectacular attractions are missed. Through a quick analysis, Southbank and Central Melbourne are the top two picks for accommodation destinations.
Southbank
The Southbank precinct is perfect on numerous levels. The district offers a countless number of accommodation options and multiple options for public transport all within walking distance. Make your way to the Southbank precinct for a bucket load of options including the National Gallery of Victoria to stand in awe in front of your favourite masterpieces from all over the world.
This district is rich in culture, and offers a handful of cafés and restaurants for visitors to experience Melbourne's cuisine. Also, make sure to look out for the occasional festivals or even the arts and crafts market held each Sunday!
Central Melbourne
Just across the river from Southbank is the second prime location. For a shopping expedition, there is nothing better than city central. Check out the lovely Spencer Street for all your shopping needs, visiting the outlet centre for some great deals. Then, take a 15-minute walk down to Lygon street to finish the day with the best range of Italian cuisine. Transportation is easily accessible, and all of Melbourne's famous attractions are only a tram ride away.
Budget Accommodation in Melbourne – $
United Backpackers – one of the best budget options in Melbourne CBD.
Urban Central Accommodation – a great budget hostel in the Southbank area of Melbourne.
Reasonably Priced Accommodation in Melbourne – $$
The Crossley Hotel – an excellent reasonably priced choice at a very central location in Melbourne.
Travelodge Hotel Melbourne Southbank – a great hotel in the Southbank area, one of the best places to stay in Melbourne.
Luxurious Hotels in Melbourne – $$$
Grand Hyatt Melbourne – one of the most luxurious hotels in Australia, located at the heart of the city.
Crown Metropol Melbourne – an excellent hotel in the Southbank, with a unique interior design and a beautiful architecture.
Cost of Travel
While the city and the region are well worth the visit, don't underestimate its costs. Australia is a country that knows how to charge, with the average international visitor spending $4500 per trip. Apart from traveling to Australia, be prepared to budget in the country. Melbourne is currently the 4th most expensive city in Australia, so it is no exception to the rule.
However, there are always some tricks in saving where you can. Firstly, make sure to use the free tram rides offered within Melbourne's CBD to save costs on transport. Also, don't neglect free entertainment options such as the gigs and festivals regularly found throughout Melbourne's suburbs. Expect food and drinks to be on the expensive side too, so look out for deals such as the $6.50 all you can eat buffet at Om Vegetarian located at 113 Swanston Street.
Best Months to Visit Victoria
Melbourne is in the South of Australia, usually experiencing mild Summers and relatively cool Winters. Both Autumn and Spring settling comfortably in the middle, providing optimal temperatures and usually sunny days.
The Autumn months (March, April, May) often bring along a whole range of festivals to enjoy. Spring is the opportune time to see Melbourne's beautiful parklands come to life in all their vibrant colours. September also offers the Spring Racing Carnival.
Other Resources for Traveling in Australia
Are you traveling further in Australia? Check our guide on where to stay in Brisbane and the best places to stay in Sydney.