In this post we will analyze the average and minimum salary in Barcelona, the capital of Catalonia, the most economically dynamic region of Spain
For those willing to move to Catalonia, the figures for the average and minimum salary in Barcelona are a great tool to analyze the economic conditions in Spain. Barcelona is one of the richest cities in Southern Europe, and Catalonia is the most developed region in the Iberian Peninsula.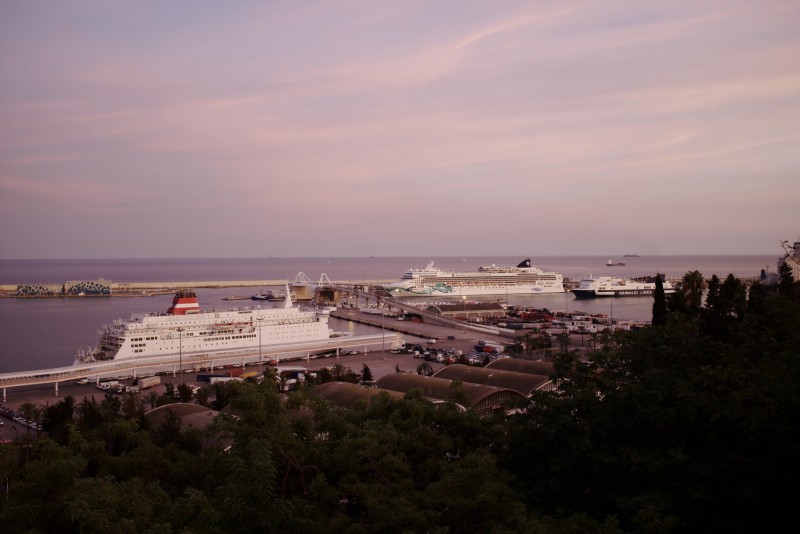 Despite recent economic hardships in Spain during the last years, Barcelona remained an economically attractive city. The region of Catalonia receives a number of foreign visitors and expats, attracted by pleasant water and above the average economic conditions.
Barcelona is the capital city of Catalonia and one of the most visited cities in Europe. If you want to move to this thriving city, you should certainly consider the figures below to access your offers and possibilities in Catalonia.
Minimum Salary in Barcelona
The minimum salary in Barcelona is currently of € 900 (salario minimo interprofessional). Despite ongoing talks in Catalonia to create a minimum wage in the region, Catalonia still doesn't have one.  As of 2019 Catalonia still has the same minimum salary as the rest of Spain. Source: Expansion(in Spanish).
It is important to note that Barcelona has in fact some of the highest wages in Spain. The current minimum salary in Barcelona is certainly not an attractive amount. That is especially the case considering the high housing prices in Barcelona.
Average Salary in Barcelona
As mentioned above, the average salary in Barcelona is among the highest in Spain. The average salary in Barcelona is of approximately € 1400 per month (net salary). Even if its one of the highest average salaries in the Iberian Peninsula, it is not at the top of the list. The capital Madrid and Bilbao have higher average wages than Barcelona.
Barcelona however, has a higher number of offers available for expats. In some cases, depending on your work sector, knowledge of Spanish may not be required. Catalan is strongly popular in Barcelona and Catalonia as a whole, but rarely required for most jobs.
Barcelona, Catalonia Economic Outlook
The economy of Catalonia is fairly well divided among the primary, secondary and tertiary sector. However, Tourism is the main sector involving expats and migrant workers.
Barcelona is one of the richest regions in Spain and one of the most visited in the world. Tourism accounts for a big part of the Catalonian economy, attracted for its culture and natural beauty. The El Part Airport serving Barcelona is one of the biggest in Europe.
The capital of Catalonia is a great place for expats willing to find opportunities in the tourism sector. Other than that, Catalonia is a good IT hub in Spain. Finally, banking is quite strong in Barcelona, with La Caixa and Banc Sabadell having headquarters in the region.
If you are visiting Catalonia you might want to check our guide on where to stay in Barcelona. Outside of Barcelona you might also consider the Principality of Andorra. You can check this guide on how to find a job in Andorra.
Interesting Resources for Working and Living Abroad
Are you really considering to work and live abroad, temporarily or permanently? Below are some resources that might be useful for you around the web:
World Nomads: this company provides travel insurance in most countries around the world, and it might be a good option if you going for a long travel.
Jetradar: search for flights and compare prices with Jetradar.
Booking.com: Booking.com is the best choice for finding accommodation for your next trip, with a wide variety of choices for all types of travelers.
You may also want to check our website guides:
Train Travel Guide: in our railway travel guide, you will learn how to choose and ride the most scenic train routes around the world, always in the most comfortable way with optimal prices to enhance your travel experience.
Dating Guide: our dating guide will help you not only to find love but to understand the social customs of each country. It will also help you to avoid dating scams around the internet and find people really interested in honest relationships.
Work Abroad Guide: Learn how to find a job and employment requirements in different countries. From the initial job search, to bargaining salaries, this guide will help you to find job in most countries around the world.  It also covers about remote work and TEFL jobs.