Where to Stay in A Coruna? Let's discover the secrets and the best places to stay in A Coruna, the biggest city in the Spanish autonomous region of Galicia
Traveling to Galicia? Check the best areas to stay in A Coruna, one of the most beautiful and pleasant cities in Northwestern Spain.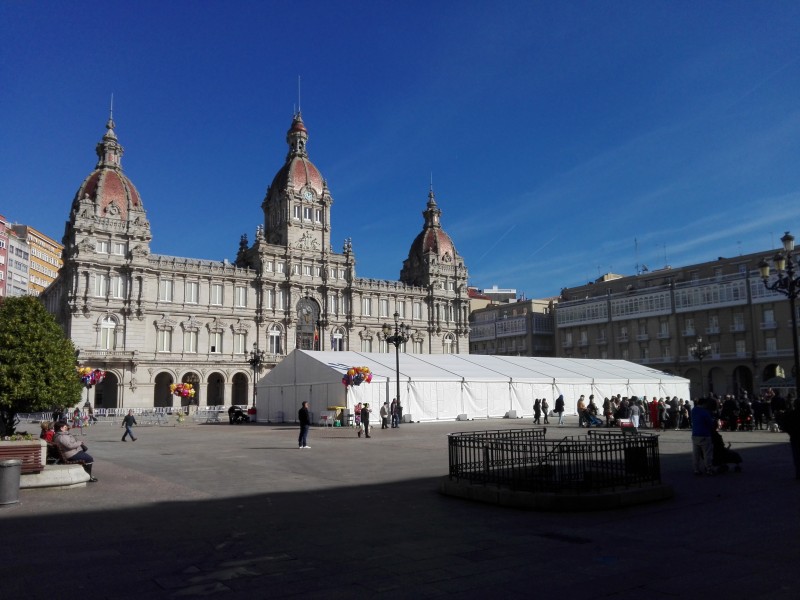 Tourism in Galicia: Overview
A Coruña (Galician for The Groyne) is one of the most interesting and underrated cities in Spain. Even if its not the capital of Galicia(which is Santiago de Compostela), it is the most populous city in this autonomous community.
A Coruña offers an unique atmosphere, making its visitors to feel at times in Portugal and at times in Spain. The city is also one of the most underrated in Spain, despite its natural beauty and rich culture. In A Coruña you can enjoy the local fresh octopus dishes in the local beaches and alleys, spending just a fraction of what it would cost in cities like Valencia or Barcelona.
Despite its relatively high population, A Coruña is not a cosmopolitan city, and the Galician traditions are still vivid in the city's daily life.
If you are travelling by bus in Europe, book your tickets using Flixbus and GoEuro
. If you are flying, compare and book tickets using Jetradar. For those using the train, buy train tickets on Trainline.
Best Places to Stay in A Coruna
A Coruna is a rather compact city, with most of its attractions relatively close to one another. We recommend the area around Cuatro Caminos for shorter stays, and the area close to the Plaza Maria Pita, if you are staying in the city for at least two nights.
Plaza de Maria Pita
The Plaza de Maria Pita, or Praza which means square in Galician, is the best area to stay in A Coruna, if you want to enjoy the city for a few days. This area gathers a lot of restaurant, bars and other entertainment options to experience the Galician culture.
The scenic Praia do Orzán is also within walking distance, and ideal for swimming or sunbathing.
Cuatro Caminos
This Cuatro Caminos area is a good option for shorter stays in A Coruña, especially if you need to catch a train or bus early. Even if this area does not offer many attractions itself, it offers great transport connections.
The A Coruña railway station and the bus station is in its vicinity. This area also gathers more affordable accommodations, which can be a good option if you are traveling on a budget.
Budget Accommodation in A Coruña – €
Hostal Carbonara – a budget option close to the beach and the Praza Maria de Pita.
Hotel Lois – a good value for the money hotel close to the Praia do Orzán in the center of A Coruña.
Reasonably Priced Accommodation in A Coruña – €€
Hotel Avenida – an excellent choice close to the A Coruña Main Station.
Tryp Coruña Hotel – a great hotel at a walking distance to the A Coruña Railway Station and the A Coruña Bus Station.
Luxurious Hotels in A Coruña – €€€
NH Collection A Coruña Finisterre – one of the most luxurious hotels in A Coruña.
Cost of Travel in Galicia
Now, let's analyze the cost of travel in A Coruna and the region of Galicia as a whole. Despite its unique natural buildings, Galicia still receives far less tourists then other regions of Spain. This certainly also impacts the prices of tourism related services, including accommodation and restaurants.
Just like most of regions in Spain, the tourism in Galicia fluctuates depending on the season. As a summer destination, the country benefits from the sun to attract tourists during this season and boost the economy. A Coruna is, however, much less crowded than places like Barcelona and Sevilla, thus much more affordable.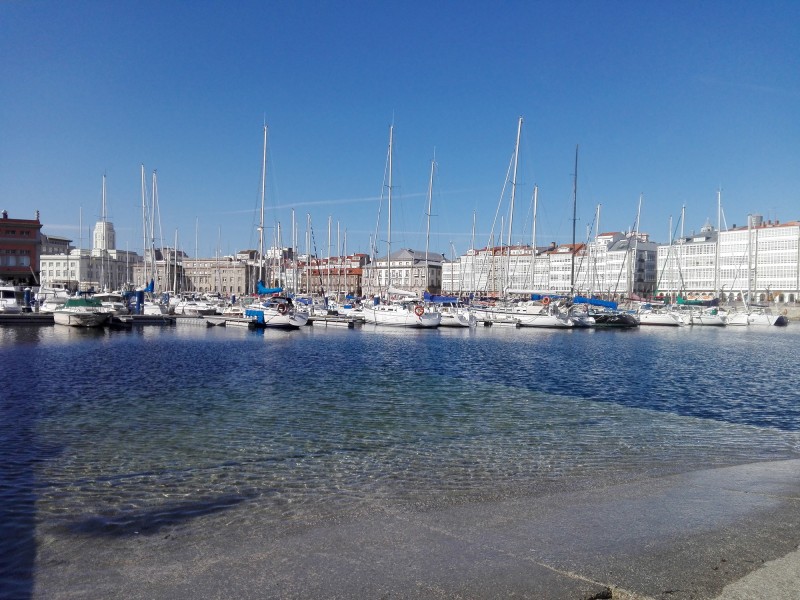 Transport in A Coruna has prices comparable to those found in most Western European countries. That includes taxi fares and public transportation, which in A Coruna focuses on buses.
Getting to A Coruna can be quite expensive, and also time consuming. There are not much trains available to the city, but there are train connections to major Spanish cities, and you can also get from Porto to A Coruna via Vigo by train. There are many bus routes operating from the city, and also a few air routes flying to the A Coruna airport.
Eating Out
Food wise A Coruna follows the trend of the rest of Spain. You will find great bakeries in the city, like the Horno San Brandan, and most of them are ideal for breakfast, with prices considerably below countries like Germany, the UK or the United States.
The best lunch deals in Spain are offered as a daily menu (Menú del Día), which usually are a three course meal. Tese usually cost from 9 € upwards and are available in all parts of the city. Don't forget to check some Bar de Tapas, an ideal place to drink and havesome snacks.
When to Visit A Coruna and Galicia
The weather is certainly one of the biggest advantages of the city. The temperature is pleasant in the city almost year round, with just a few unpleasant cold or hot in winter and summer respectively. This is explained by the A Coruna's proximity to the Atlantic Ocean.
In other words, if you are just visiting the city for sightseeing and eating out, any time is an good choice. If you want to do some sailing or swimming, summer is obviously the best option.
There are however, some important holidays that you should probably skip when visiting A Coruna. Spain is a Catholic country, and during religious holidays most shops and services are closed. The period from Christmas to New Year is the perfect example, as well as Easter.
Other Resources for Traveling in Spain and Portugal
If you are traveling to this city you might want to check our guides to other cities in Spain and Portugal. Check where to stay in Madrid and the best places to stay in Porto, Portugal.