Where to stay in Porto? Check the best areas to stay in the city, including a cost of travel analysis of one of most beautiful cities in Portugal
Portugal is currently one of the most visited countries in Europe. In this post we will list the best places to stay in Porto, helping tourists and visitors to get around in this amazing Southern European destinations.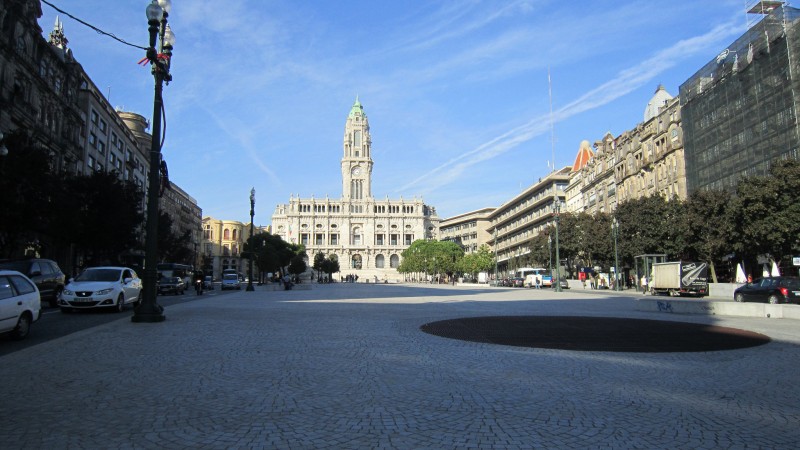 Tourism in Porto: Overview
Porto is the second largest city in Lisbon and just like the capital is one of Portugal's main tourism hubs. The city is a perfect destination for those looking for a cultural vacation, as well a summer beach holiday.
The city also gives name to the famous Port Wine. For this reasons and its amazing restaurants and cafes, this part of Portugal is also a great destination for gastronomic tourism. The Majestic Café is internationally famous, but just one of the various delicious options to enjoys Portugal's traditional eateries.
Tourism in Porto is also benefiting from the low cost airlines expansion in Europe. Ryanair operates numerous flights from various European destinations. The Porto Airport also offers international direct flights to North and South America. Porto's central location in Portugal make of it an obvious choice to visit if you are flying into Lisbon. Several direct train routes connect both cities daily, in a 2.5 to 3 hours ride.
If you are travelling by bus in Europe, book your tickets using Flixbus and GoEuro
. If you are flying, compare and book tickets using Jetradar. For those using the train, buy train tickets on Trainline.
Where to Stay in Porto
The best places to stay in Porto are at Baixa (central area), Ribeira and Cedofeita. While the Baixa and Ribeira areas are the most obvious options for tourists, Cedofeita can be a more affordable alternative.
Baixa
The Baixa or Centro (Center in Portuguese) the most central area in the city. It is also the region with most hotels in Porto. One of the main advantages of this area is that you will hardly need to use the public transport, as the center is relatively compact and pleasant to walk around. The area around the Avenida dos Aliados (Allies Avenue) is one of the best places to stay in Porto.
The Baixa area is also the one offering most bars and restaurants, including options for all budgets. The Majestic Café is in the Baixa area, and its art nouveau style is definitely worth a visit while in Porto.
Ribeira
The Ribeira is the most scenic area in Porto, on the banks of the Douro River. The Ribeira area is often featured in Porto postcards, and is a good option for couples.
This area offers a good variety of hotels and guesthouses in Porto. From Ribeira you can easily walk to the Baixa area, so it is also a good choice if you want to avoid using public transport too often while in Porto.
Cedofeita
Cedofeita is a bit further from the more touristy areas in the city, but it has its own advantages and attractions. The famous Casa da Musica is in this area, which is a good visit regardless of the place where you stay in Porto.
Budget Accommodation in Porto – €
Best Guest Porto Hostel – an excellent choice offering dorm beds and affordable private rooms at the very heart of Porto.
Pousada Veneza – an affordable hotel close to Porto Campanha train station, ideal if you are in Porto for a short stay.
Reasonably Priced Accommodation in Porto – €€
Homey – Guest House – a reasonably priced guest house in the Ribeira area of Porto.
Hotel Internacional Porto – located just a short walk from the Aliados Metro Station, this hotel offers a great value for the money in the Center (Baixa) of Porto.
Luxurious Hotels in Porto – €€€
InterContinental Porto – Palacio das Cardosas – a luxurious hotel in the center of Porto, featuring a beautiful interior design.
Torel Avantgarde – another excellent luxurious hotel choice in Porto central district.
Cost of Travel in Porto
Despite its location in Western Europe, Porto is a pretty affordable city to travel. It has an advanced transport network, a wide variety of bars and restaurants as well as accommodations for all budgets.
Perhaps the biggest bargain when it comes to Porto (and Portugal in general) is eating out. The choice is varied and you can eat every meal of the day on a budget. That's not everything, food is delicious in most cases, and the portion sizes are generous. You can have a good lunch for as low as € 5, and a full meal often costs less than €10.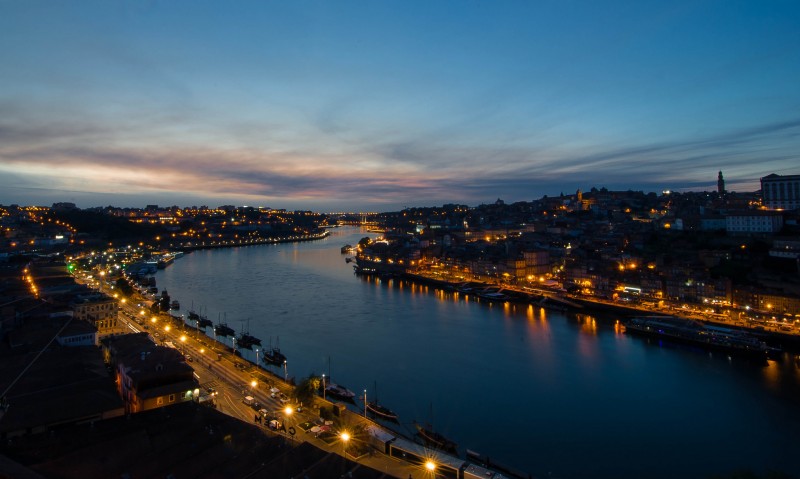 Getting around in Porto is easily and also affordable. The best choice is definitely taking the metro, which takes you to most of the city's attractions. A single ride in Porto's public transport costs € 1,20 and is valid to up to one hour.
Accommodation in the city is somewhat affordable, with prices having an important seasonal variation. Prices are considerably cheaper than in most Western European countries like France, Germany or Italy. Hotels here are also significantly cheaper than in Lisbon.
When to Visit Portugal
Porto and Portugal as a whole have one of the best climates in Europe. Mild winters and hot summers with a pleasant breeze make of Porto a great year round destination.
If you want to go to the beach however, it is advisable to choose the Summer months. Matosinhos Beach (Praia de Matosinhos) is easily accessible from the city center with the metro. There are many beaches in the Porto region, and this is definitely one of the main reasons behind the city's tourism attractiveness.
Winter in Portugal can also be a good choice if going to the beach is not your priority. The city has a bucolic atmosphere and its temperatures are much higher than in Northern European countries. Winter and Autumn are very inviting for a coffee followed by a romantic stroll.
You can check more information about Porto in its official tourism website. If you traveling to Porto and other cities in the region, you may want to check our guide to Lisbon, or where to stay in A Coruña in Spain.