The average and minimum salary in Helsinki, Finland show the economic reality and the income standards in this Northern European country
The average and minimum salary in Helsinki, Finland are important data for expats looking for employment and investment opportunities in a country with high quality of life, social services, and high taxes.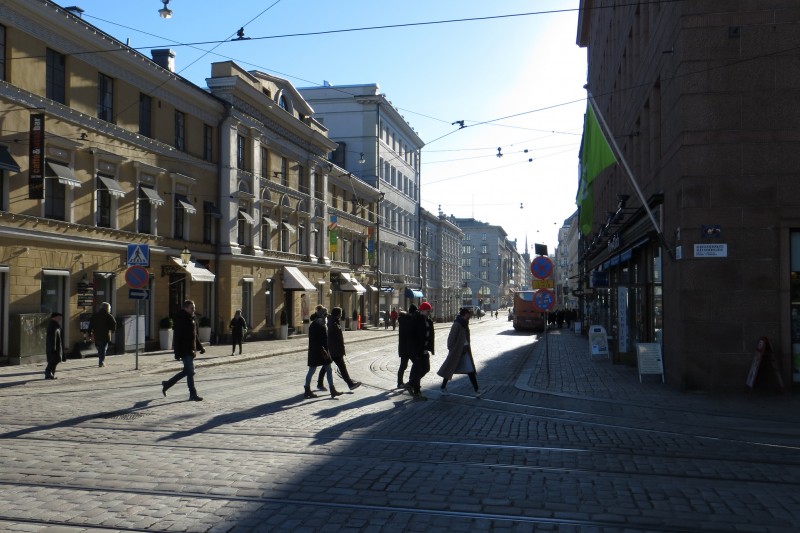 Below we have data on the minimum and average wages in Helsinki, Finland. Finland's economic outlook is also discussed, featuring the most prosperous economic sectors in the country.
Minimum Salary in Helsinki, Finland
There is no official established minimum salary in Finland as of 2020. But the minimum wages most professions receive in Finland is among the highest in the Eurozone.
However, the minimum salary for new and renewal worker residence permit applications is €1,211 as of January 2020, unless collective agreements for specific professions state otherwise (more information here).
Despite not having an official minimum salary that engulfs all professions, most jobs are strictly regulated by unions in Finland.
Average Salary in Helsinki, Finland
The average salary in Helsinki is around € 2,500 euros per month. This figures are for net salaries. Helsinki has the highest salaries in Finland, but also the highest cost of living. The difference from other Finnish cities is notable especially when you consider property and rent prices.
It is important to stress that despite Finland's high cost of living, it is still considerably lower than in their Nordic neighbors such as Sweden and Norway.
Finland Economic Outlook
Finland's economy is heavily based on the services industry. The country used to focus mainly on its paper industry, however, the demand has decreased in the past decades.
The country is still facing challenges to make a more flexible job market with less regulations. The high taxes and labour cost repel foreign investment in the country.
Despite having pretty high average salaries, the unemployment rate in Finland is relatively high for Nothern Europe. As of the beginning of 2020, the rate is around 6.7%.
Interesting Resources for Working and Living Abroad
Are you really considering to work and live abroad, temporarily or permanently? Below are some resources that might be useful for you around the web:
World Nomads: this company provides travel insurance in most countries around the world. It might be a good option if you going for a long travel.
Jetradar: Compare and book flights around the world with our own flight search fare tool.
Booking.com: Booking.com is the best choice for finding accommodation for your next trip, with a wide variety of choices for all types of travelers.
You may also want to check our website guides:
Train Travel Guide: in our railway travel guide, you will learn how to choose and ride the most scenic train routes around the world. Travel always in the most comfortable way with optimal prices to enhance your travel experience.
Dating Guide: our dating guide will help you not only to find love but to understand the social customs of each country. It will also help you to avoid dating scams around the internet and find people really interested in honest relationships.
Work Abroad Guide: Learn how to find a job and employment requirements in different countries. From the initial job search, to bargaining salaries, this guide will help you to find job in most countries. It also covers about remote work and TEFL jobs.