How to get from Bangkok to Chiang Mai? Let's check the best ways to travel between these two Thai cities, including bus, plane and train options
Are you traveling in Thailand and want to know the best way to get from Bangkok to Chiang Mai? This post will guide you on the most efficient ways in this route, including on how to buy tickets on this route.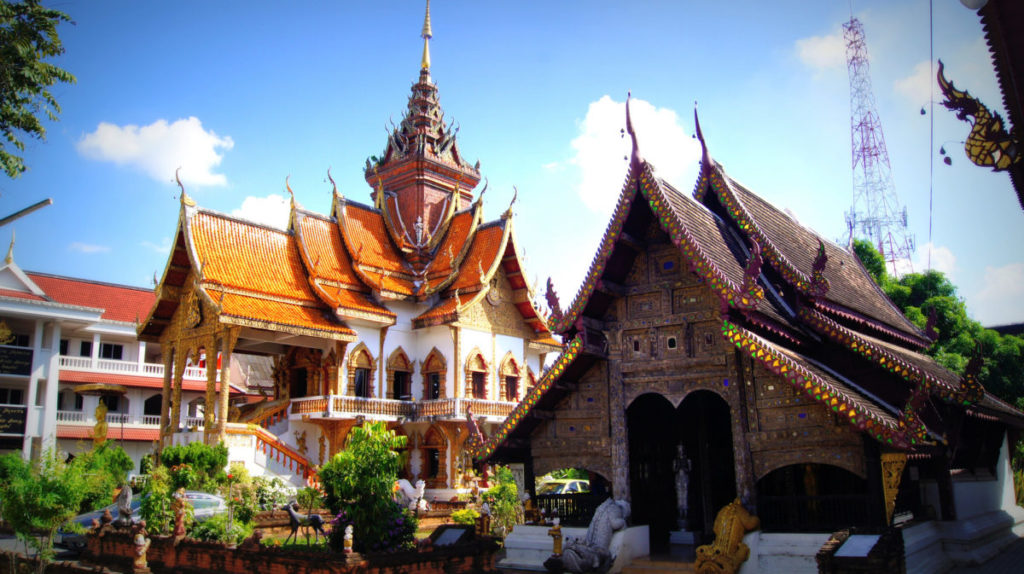 Bangkok to Chiang Mai: The Route
Bangkok is one of the most visited cities in the world and it is easy to understand why. It is offers a full range of quality entertainment year round, average great temperatures and overall affordable prices. But more and more visitors are also heading north to Chiang Mai. The city has a less hectic atmosphere, it is extremely affordable and is also a hub for digital nomads.
If you are flying into Thailand, there are good odds you will land in one of the two Bangkok's airports. Even if Chiang Mai Airport's international routes are increasing, they are certainly very limiting comparing to the offers in Bangkok.
The good news is that getting from Thai capital to Chiang Mai is very easy and quite affordable most of the times. That is, regardless of the type of transport you choose, as even flights are usually cheap.
A distance of about 690 km by land travel separates both cities. The transport and tourism infrastructure in most of Thailand is highly developed, so you can expect to have a smooth journey when traveling by bus or train.
Let's analyze now how to travel on this route using each one of the options available: bus, plane, train and car.
Bangkok to Chiang Mai by Plane
If you want to travel from Bangkok to Chiang Mai the fastest way possible, taking a flight is the best choice. Not only flying is the fastest option, but there are also a quite varied of options in terms of schedule, companies, and airports.
There are direct flights from Bangkok to Chiang Mai starting at the two major airports in Bangkok, the Don Mueang Airport, and the bigger Bangkok Suvarnabhumi (IATA: BKK) Airport. They are both fairly easy to reach, although I consider BKK easier to reach, with its metro connection.
The Chiang Mai International Airport (IATA: CNX) is virtually inside the city. A taxi ride to the city center will take around 10 minutes and will usually fare around 150 baht. You can also take a bus. Finally, if may even walk to walk to the most central area of the city, which is at a distance of around 4 to 5 km from the airport terminal.
A number of companies operate the direct route from Bangkok to Chiang Mai. Among them, usually Air Asia has the cheapest fares, operating from the Don Mueang Airport. Other companies in this route are Thai Lion Air and Nok Air (From Don Mueang), and Bangkok Airways,Thai Airways, Vietjet Air nd Thai Smile (from Bangkok Suvarnabhumi Airport).
If you will stay for some hours in one of the Bangkok airports, you can book a lounge pass on Lounge Pass
.
How to Buy Plane Tickets from Bangkok to Chiang Mai
The best way to buy plane tickets for this route is online, although you can do it directly at the airport. Booking in advance will usually get you a lower fee, especially during high season in Southeast Asia.
You can compare and book tickets for this route using Jetradar.
Bangkok to Chiang Mai by Bus
Traveling by bus from Bangkok to Chiang Mai might not be the fastest or the the most comfortable way, but it is most often the cheapest. Another important advantage is that you can choose basically at time of the day and night to take this trip. There are many buses operating on this route, departing from various points in Bangkok to Chiang Mai.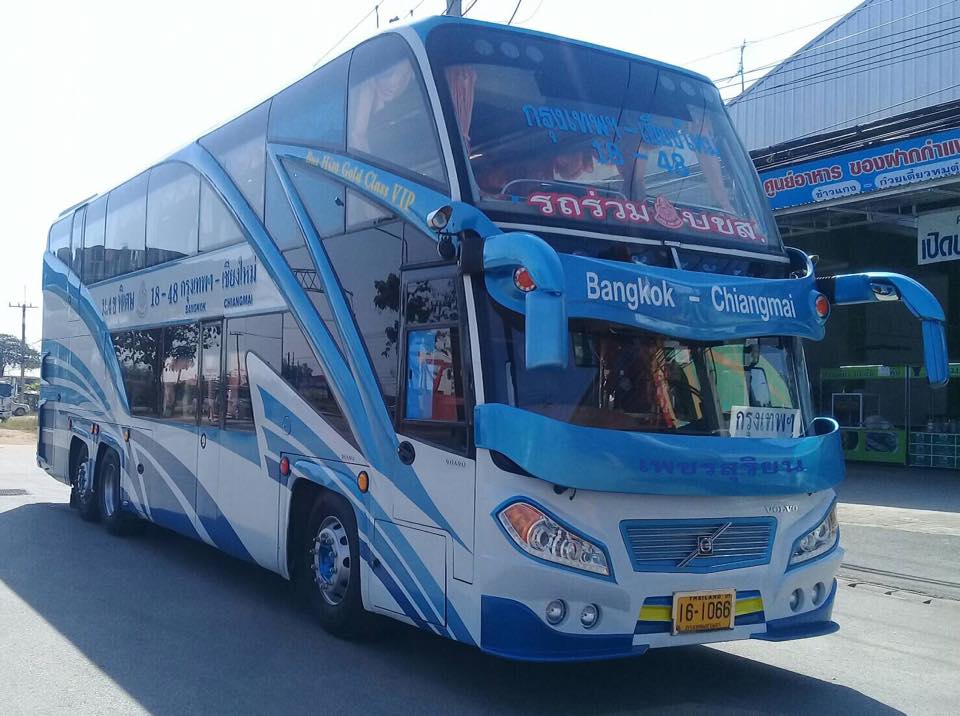 The trip itself takes about 10 hours, with a few more or less minutes depending on the point of departure and traffic. While prices are certainly appealing and buses are kept in good condition, the level of comfort is lower than the train.
Here is a search bar featuring various options to travel from Bangkok to Chiang Mai:
How to Buy Bus Tickets from Bangkok to Chiang Mai
Buying a bus ticket in Thailand is as easy as buying a plane ticket, and the best way to do it is online.
You can compare and book bus tickets for this and other routes in Thailand on Bookaway.
Bangkok to Chiang Mai by Train
One of the best options to travel from Bangkok to Chiang Mai in my option is taking the train. In average it is slightly more expensive than the bus, but the level of comfort is higher, even if you are not on a sleeper wagon.
There is a good options of trains in terms of schedule, departing from Bangkok Railway Station (Hua Lamphong) to Chiang Mai. The availability of seats is also pretty good. You can travel 2nd Class seats and also on Sleepers, with AC or Fan. Finally, there is also a wagon for ladies only.
In my opinion, it is better to take a sleeper over a seat. The price difference is not so steep and it will definitely pay off. The journey takes from 11 to 14 hours, depending on the train you choose
How to Buy Train Tickets from Bangkok to Chiang Mai
You can buy tickets for this route on Bookaway. You can also buy tickets directly on the station.
Bangkok to Chiang Mai by Car
One option that might be a good idea for some is to rent a car and drive around Thailand. There are some requirements you should meet to rent a car in Thailand. You must be at least 21 years old and have an international driving license or Thai driving license.
I would recommend this option especially if you will check different places in Thailand, and if you will leave the car in the same place of pick-up. This will reduce costs of your rental car experience greatly. You can compare and check prices on RentalCars.com.
Hotels in Bangkok
Thanabhumi – an option offering great value for the money in one of the best areas to stay in Bangkok, just a short walk to the Khao San Road.
ibis Styles Bangkok Khaosan Viengtai – an excellent choice with a unique decoration close to the Khao San Road.
Other Thailand Resources
If you are traveling from Bangkok to Chiang Mai you may want to check some of our other Thailand and Southeast Asia guides. Check where to stay in Bangkok, if you are visiting the Thai capital for a few days. You can also check our post on where to stay in Vientiane, the capital of Laos. If you are visiting Myanmar after Chiang Mai, check our article on trains in Myanmar.