Barcelona or Valencia, which is the best city to visit? This guide provides insights on the aspects and cost of travel of visiting these two Spanish cities.
Are you planning a trip to Spain but don't know whether to visit Valencia or Barcelona? It's a difficult decision, after all. Both cities are on Spain's east coast and offer sea, sunshine, and sand all year round! They also have fascinating historic centres with plenty of attractions. So, how do you decide which is better – Barcelona or Valencia?
If you've been to both cities already, you'll probably have a clear preference. First time travellers have a little more research to do, and that's where we can help you. In this article, we'll compare the key aspects you're looking for on a city break. Then, we'll be able to answer which is better: Barcelona or Valencia?
Overview of Barcelona
Barcelona is the capital of Spain's Catalonia region, and has a heritage that it is rightly proud of. The city is famed for art and architecture, especially the work of its most famous son, Antonio Gaudi.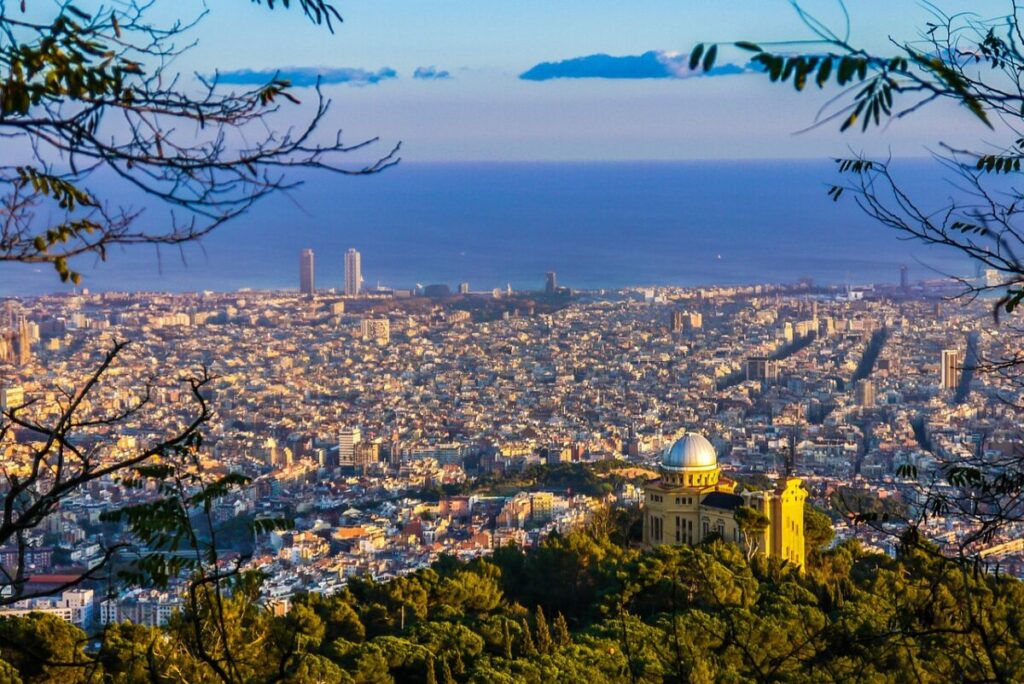 As well as the plethora of attractions in the city centre, it also boasts golden sand beaches, and scenic views from Montserrat Mountain and the Bunkers de Carmel. Sports fans shouldn't miss out on the Camp Nou, home of FC Barcelona!
Overview of Valencia
Valencia is the 3rd biggest city by population in Spain, but it's just over a third of the size of Barcelona. It's more compact but still has plenty to offer. A vibrant city centre full of historic attractions and a vibrant nightlife scene can't be missed.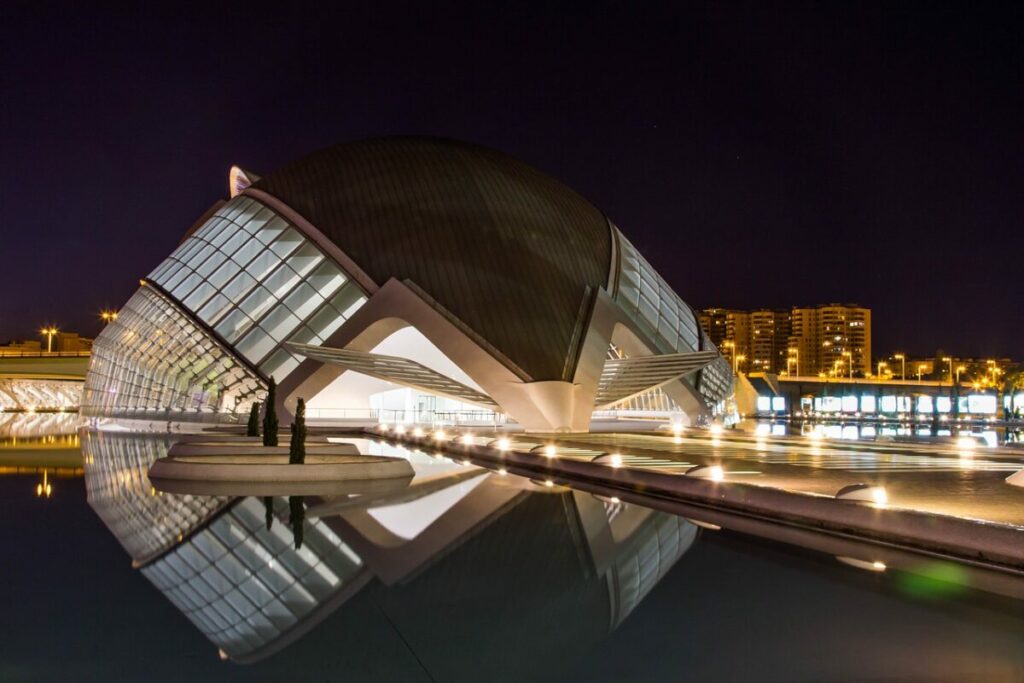 Outside of the centre, you'll find the futuristic Ciudad de las Artes y las Ciencias. It's the most popular draw of Valencia, and also one of the 12 treasures of Spain.
Barcelona vs Valencia: Nightlife
Valencia isn't one for big and glitzy clubs. However, there are several small disco bars where you can have a dance and a chat over a few drinks. Barcelona has everything you could wish for from its nightlife. Both cities don't get busy 'til after midnight, so it's likely you'll be taking a taxi home!
Verdict: Barcelona
Barcelona vs Valencia: Sightseeing
The list of things to do in Barcelona is probably longer than your arm. Visiting Gaudi's architecture alone includes Casa Batlló, La Pedrera, Park Guëll, and the still incomplete Sagrada Familia. The Gothic Quarter, Picasso's House and Museum, and Montjuïc should also be on your itinerary. There's enough for a week, rather than your standard long weekend city break.
There's plenty to see in Valencia too. The ultramodern Ciudad de las Artes y las Ciencias is attached to L'Oceanogràfic, which houses dolphins and other marine life. In the city centre, don't miss the UNESCO listed La Lonja de la Seda. However, due to sheer volume and quality of attractions – Barcelona wins!
Verdict: Barcelona
Barcelona vs Valencia: Old Town
Barcelona's Ciutat Vella is alive with character and charm. Tapas bars with legs of jamón hanging from the ceiling and cañas flowing line narrow streets and cobbled squares. The one downside is that it gets very crowded! Valencia has one of the largest historic centres in Europe with over 1,000 years of history. You'll see Roman, Moor, and Visigoth architecture throughout the city, so it's a history buff's dream. It's also full of places to eat, drink, and be merry. Therefore, Valencia wins!
Verdict: Valencia
Barcelona vs Valencia: Cost of Travel
Valencia is no secret, but it's still a lot less travelled than Barcelona. That really comes into play when considering the cost of travel. Valencia average daily travel price is a whopping €39 cheaper than Barcelona. That's €76 daily average vs €115! There can only be one winner.
Verdict: Valencia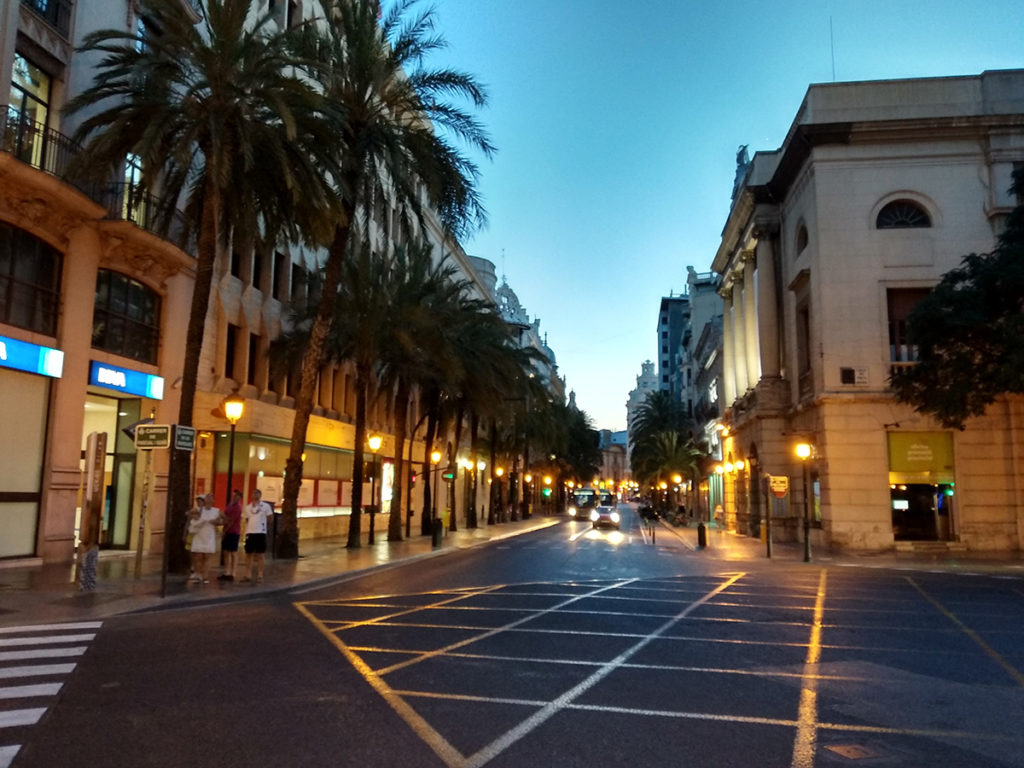 Barcelona vs Valencia: Food and Restaurants
Probably the best-known Spanish dish of all, paella, hails from Valencia. There are several variations, but don't miss the traditional version which consists of chicken, rabbit, and white beans. Turrón, popular at Christmas, also has its roots in Valencia.
Catalan cuisine is excellent, and you can't go to Barcelona without enjoying the tapas. The food markets such as Mercat Boqueria and Sant Antoni Market are colourful and fresh!
Verdict: Thanks to paella, the point goes to Valencia.
Barcelona vs Valencia: Transportation
A HOLA Bcn pass will cover metro, buses, trams, and RENFE suburban trains and offers tickets for up to 5 days at a time. This will help you avoid paying extortionate taxi fees! Valencia is easier to navigate on foot than Barcelona, but also has an extensive transport network. Thanks to more international flights from the city's airport, Barcelona takes the crown here.
Verdict: Barcelona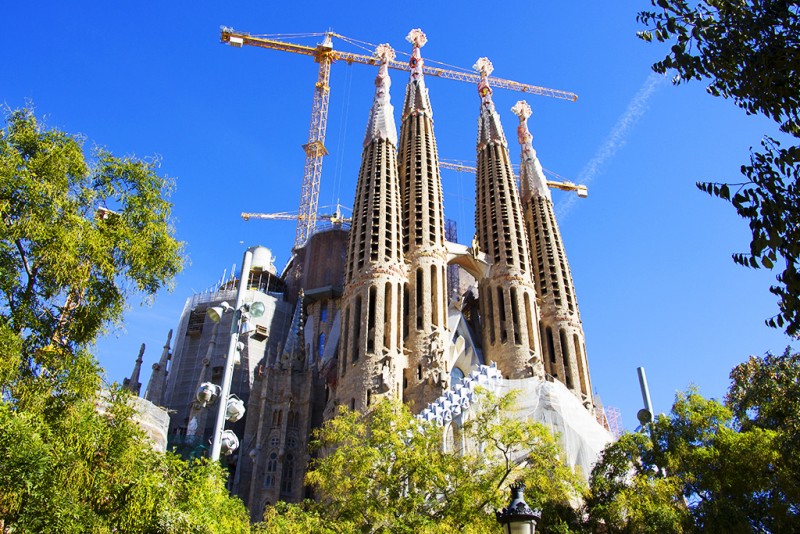 Barcelona vs Valencia: Weather
Both cities have a Mediterranean climate and sunshine year-round. Since Barcelona is further north, the average temperature is colder than Valencia by 3 degrees Celsius. So, Valencia is the winner!
Verdict: Valencia
Barcelona vs Valencia: Verdict
Valencia edges it 4-3. If you have time, we recommend visiting both though!
Verdict: Valencia. Only just!
Hotels in Barcelona
Hotel La Casa del Sol – a reasonably priced hotel in the Gràcia district of Barcelona.
Praktik Vinoteca – an excellent Hotel in the Eixample district, close to the Casa Battló.
Hotels in Valencia
Hulot B&B Valencia– a cozy guest house in the old town of Valencia.
Sol Playa– an excellent hotel if you want to stay right next to the beach.
Other Resources for travelling in Barcelona and Valencia
If you traveling in Spain you might want to check some of our other guides to this amazing Southern European country. Check thebest places to stay in Valencia and our guide towhere to stay in Barcelona.
For those considering a longer stay in the country you might want to check our post on thehow to travel from Madrid to Barcelona, and theaverage and minimum salary in Barcelona.
Already in Barcelona or Valencia? Leave your thoughts and questions in the comment box below.