Best countries in Latin America: let's check the best nations in to move, live, retire and invest in the Latin American region
Are you considering traveling, moving or retiring in Latin America? Let's analyze the countries in the region in terms of infrastructure, quality of life, health care, public safety, weather and economics.
Latin America: Overview
The region of Latin America extends from Mexico in North America to as South as Argentina in South America. Latin America has its name from the languages spoken in the region: Spanish, Portuguese and French, which are all Romance languages derived from Latin.
There are other countries in South America and the Caribbean that do not speak Romance languages, and thus aren't considered as Latin America such as Suriname and Jamaica.
The advantages of living in Latin America
Before we get to the list of the best countries to live in Latin America, let's analyze some of the advantages of living in this part of the world. Some of the key advantages of living in the region are: low cost of living, easy visa and residence permit policies, thriving expat communities in many cities in the region, pleasant weather in most countries and a relatively easy languages to learn if you are an English or Romance language speaker.
Low Cost of Living
One of the major advantages of living in Latin America is being able to enjoy some of the lowest cost of living in the world. Most countries in Latin America are developing countries, and have considerable weaker economies when compared to the US or Western Europe. For that reason, your US dollar, euros or pounds will last much longer in Latin America then back home.
Some of the most significant price differences between South America and the United States are real estate prices, health care and services costs.
Easy Visa and Residence Permit
Another interesting advantage of living in Latin America is that most countries in the region have a relatively easy visa and residence permit policy. If you are an American and you want to live in Europe for example, most countries do not have a visa for retirement, and the ones who have it usually have high requirements in order to live in the country as a retiree. That's not the case in Latin America.
In most Latin American countries you can get a visa to stay year round relatively easily. If you just want to spend half of the year in Latin America you can come to Mexico, and enjoy a 180 day visa free entry. This applies to Americans, Canadians, and most citizens of Western Europe.
Pleasant Weather
Latin America also has some of the best weather in the world. Most countries in the region are located in low latitudes, close to the Equator. For that reason, winters in the region tend to range from mild to non-existent. While there are exceptions to this, like parts of the Andes or cities like Ushuaia in Southern Argentina, that's not the case for most of the region.
Spanish Language
The last advantage I would like to point out before we get to the countries is the Spanish language. Most countries in Latin America speak Spanish, which is a quite useful and not too difficult to learn language. The only large country in Latin America that doesn't speak Spanish is Brazil, which has Portuguese as its official language. Portuguese however, is quite similar to Spanish, while the pronunciation is different, the vocabulary and grammar are very similar.
Best countries in Latin America to Immigrate, Retire and Invest
Now let's get to the list of the best countries in Latin America, if you want to move, retire, or invest.
Uruguay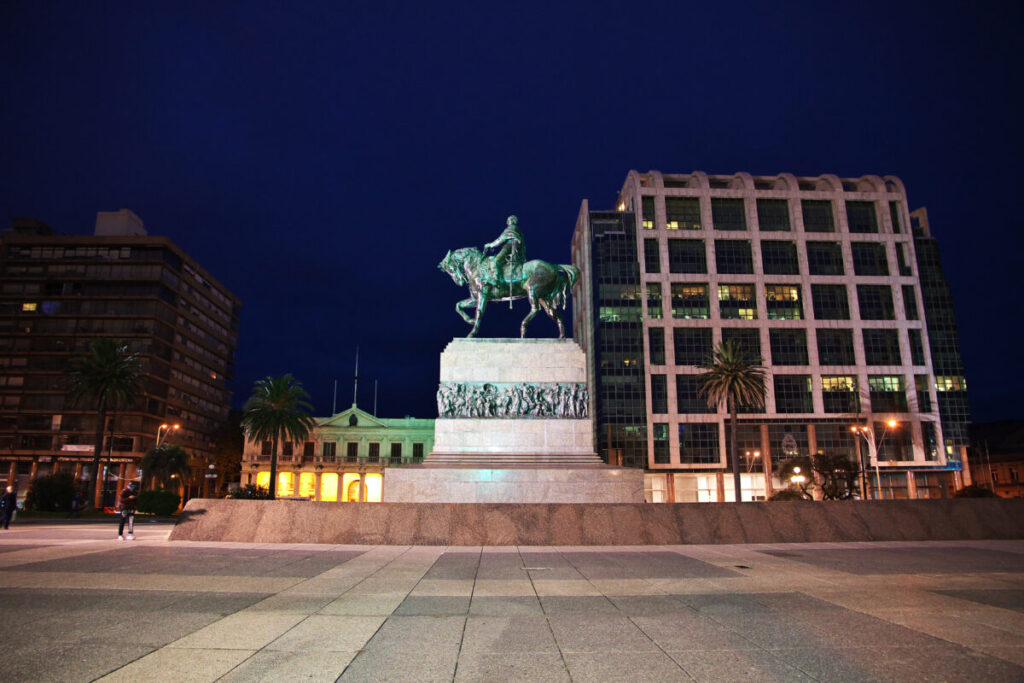 Uruguay is one of the best places to live in Latin America and also one of the best places to retire in the World. This small South American nation is rarely on the news, as it is a pretty calm, relaxed place nested between Argentina and Brazil.
If you want to stay in a safe place in Latin America, Uruguay is one of the best bets. The capital Montevideo is much safer than large cities in South America like Sao Paulo or Buenos Aires. You may also want to consider Punta del Este, a great place to enjoy the Atlantic coast of Uruguay.
Eating out is definitely one of the highlights of Uruguay. If you like grilled meat, the famous asado is one of the things Uruguay is famous for, and you should definitely try it often while in the country.
Apart from the many reasons making of Uruguay a great destination, it is also easy to get a residence permit in Uruguay. You can live in Uruguay if you find a job in the country, if you are a remote worker, if you open a company, or if you are a retiree, among other options.
You can read more about it in the Government of Uruguay website (in Spanish).
Chile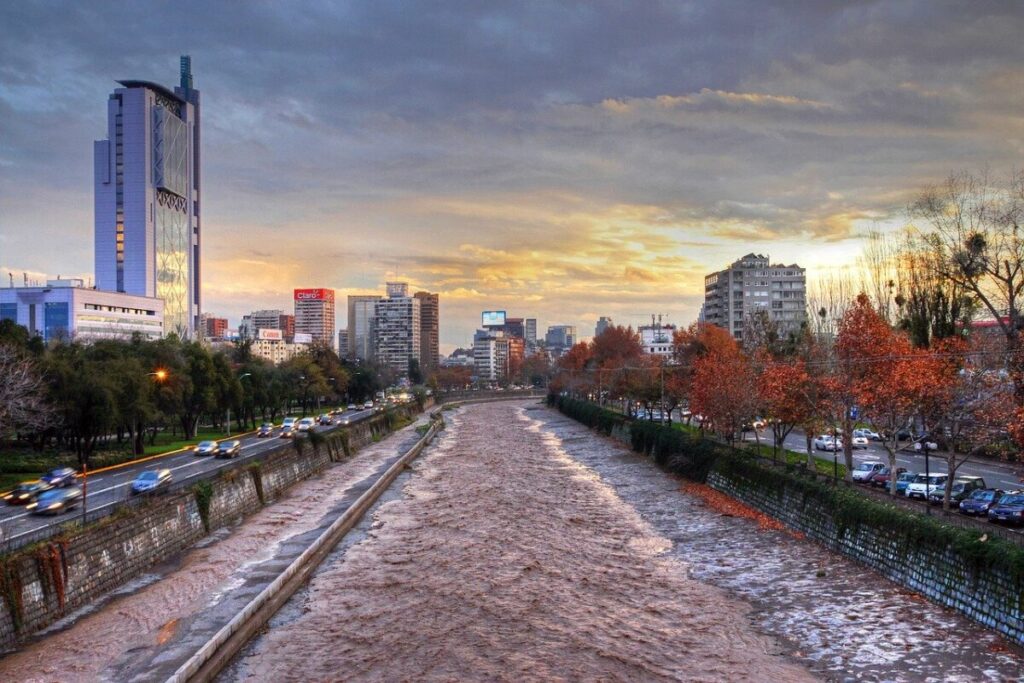 Chile is one of the wealthiest countries in South America, and one of the best places to live in Latin America. The country is considered the most prosperous in Latin America in economic terms, and has also the lowest corruption levels in the region.
Chile also has some of the most diverse climates in Latin America. You can drive from the beach to the desert to snowy mountains in just a matter of hours.
If you live in the capital, you will enjoy some of the best transport infrastructures in South America. Santiago has direct flights to the US, many cities in Europe and Australia.
In terms of visa and residence permits, Chile is also pretty flexible. There are residence permits for retirees, and also if you have a steady income from abroad. It is relatively easy to get a work permit in Chile as well. If you stay long enough, getting Chilean citizenship is a great option, as you will have visa free access to the United States, Canada, the European Union, Japan, Russia and many other countries.
You can read more about visas and residence permits in Chile in the Chilean Ministry of Interior website.
Brazil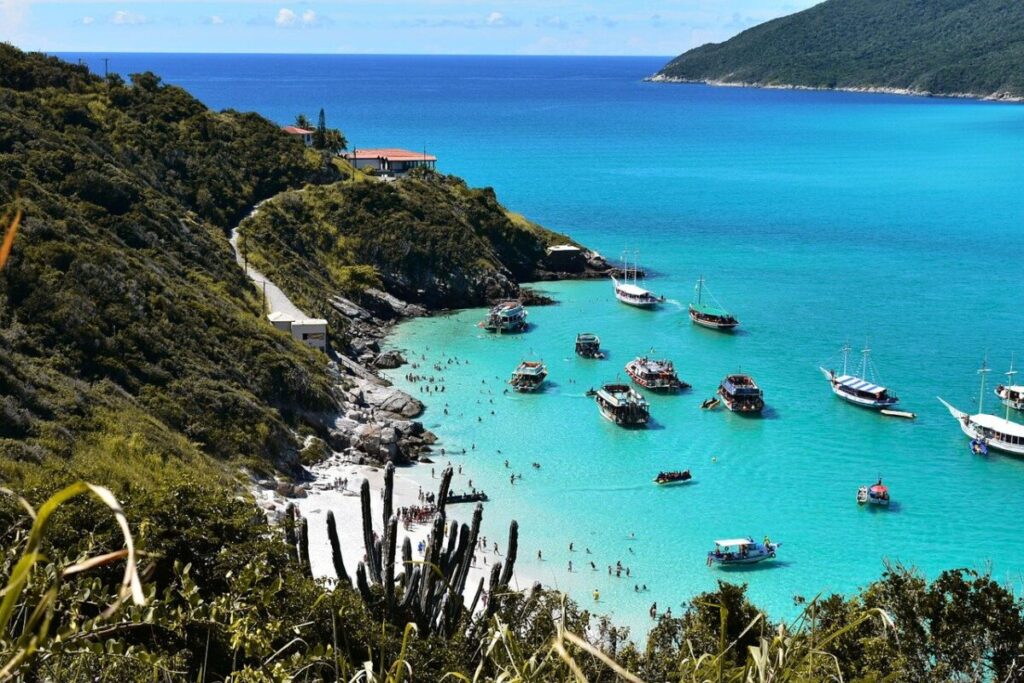 Brazil is the largest country in Latin America and a great place if you want to enjoy a melting pot of cultures, and great entertainment options. It is also one of the countries in the region with the highest number of direct flights to North America and Europe.
Contrast is probably one of the best words to define Brazil. In Brazil you can find the poorest and the richest sharing the same spaces, with parts of the country having great infrastructure, while other regions being pretty desolate.
Brazil is one of the most ethnically diverse countries in the world. It is easy to find Brazilians of European, African, Asian and even mixed origin. This adds up to a thriving nightlife, restaurants featuring cuisine from all over the world in an environment that any one can blend in easily, regardless of your appearance or background.
Finally, Brazil's currency is being pretty weak during the past years. In other words, it means that the country is pretty affordable for foreigners. Eating out or renting an apartment can cost just a fraction of what it would cost in the US or Europe.
Mexico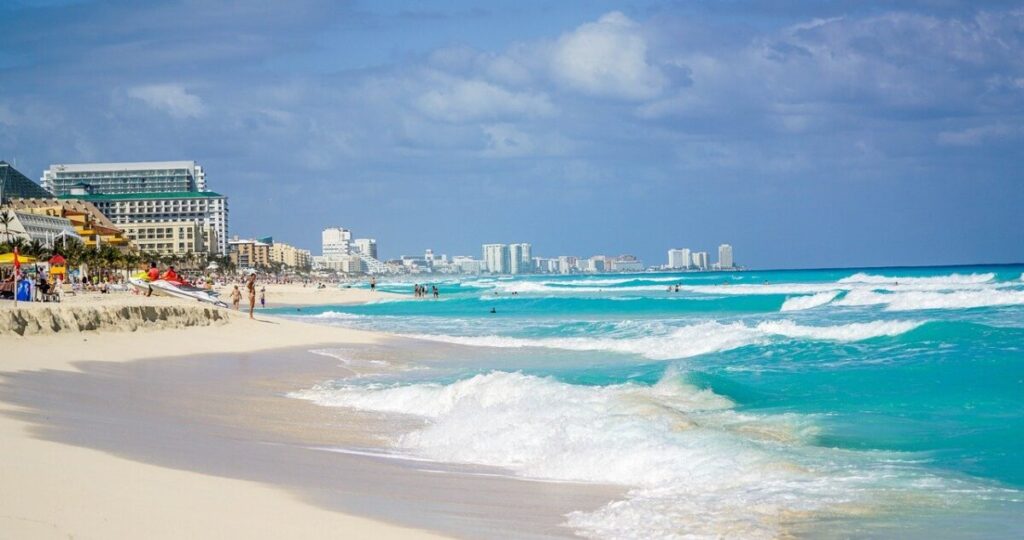 Mexico is one of the best places to live in Latin America, and a favorite among Americans and Canadians. It's Caribbean coast or the cosmopolitan flair of Mexico City are great options if you want to enjoy a good infrastructure at pretty reasonable prices.
One of the most straightforward advantages of Mexico is its geographical location. If you live in US, most parts of Mexico are reachable within a couple of hours by plane.
Apart from that, real estate in Mexico is far cheaper than in the US. If you want to live in a beach location, properties will be much more affordable than in California or Florida.
Moreover, private health care in Mexico has high standards. As most things, is also much cheaper than in the US or Europe.
As mentioned earlier, the option of a 180 visa free entry to Mexico for most Western citizens make of it the perfect place if you want to chase the sun and escape winter in the Northern Hemisphere.
Other Resources for Traveling in South America
If you want to visit South America you might want to check some of other guides to the region. Check where to stay in Montevideo and the best places to stay in Sao Paulo. You can also check the average and minimum salary in Buenos Aires.