Best places to stay in Cologne (Köln): discover the best areas and the best months to visit the city and cost of travel figures
Where to stay in Cologne? Cologne, or in German Köln, is one of the most popular cities among tourists in Germany. Check below our guide to the best areas to stay in Cologne, and when to visit it.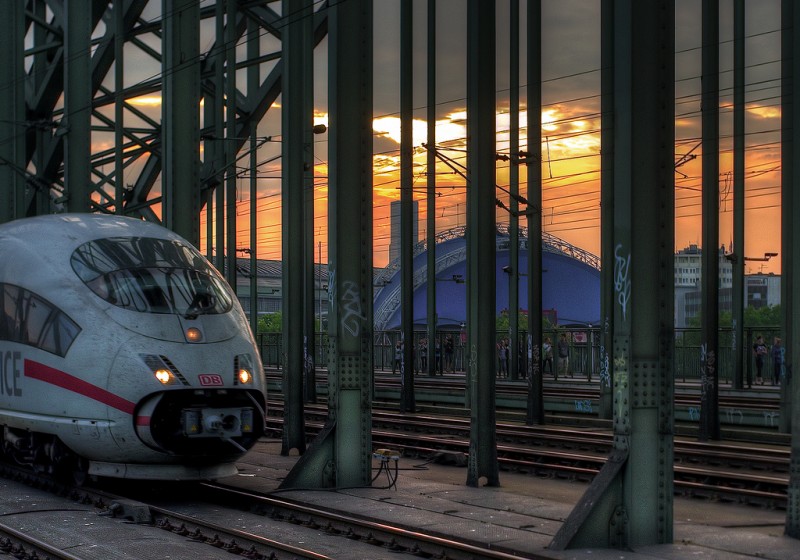 Cologne (or Köln in German) is the fourth largest city in Germany and the largest in the Rhine-Westphalia region. It is one of the cities in Germany that attracts a high number of foreign visitors.
If you are travelling by bus in Europe, book your tickets using Flixbus
. If you are flying, compare and book tickets using Jetradar. For those using the train, buy train tickets on Trainline.
Tourism in Cologne: Overview
Cologne received nearly 5 million overnight visits in 2015. As a tourist destination Cologne has various sights and attractions to bring this number of visitors. Chief among these is its cathedral. Declared a UNESCO world heritage site in 1996, the cathedral has been an important site of pilgrimage in Europe for centuries, due to its shrine of the Three Wise Men and the relics contained within.
Most of Cologne's city centre was destroyed during the Second World War, so much of its architecture dates from the 1950s onwards. The few older looking buildings are mostly reconstructions of important buildings. What does remain of their old town is a major tourist attraction and has many little museums for tourists to visit.
Best Places to Stay in Cologne
The best places to stay in Cologne are in the Innenstadt, more specifically the Altstatd Nord area, and the area around the Cologne Main Railway Station (Köln Hauptbahnhof). Let's check below a bit more about these areas.
Altstadt Nord
Even if the city itself is relatively big, its center (Innenstadt) is rather compact and gather most of its attractions. The Altstadt Nord is the part of the Innenstadt with most restaurants, shops and nightlife activities. It is also where the famous Cathedral is located and possibly the best place to stay in the city.
The Altstadt-Süd is a slightly quieter area, but still at a walking distance to the Altstadt-Nord and its interesting attractions.
Main Railway Station
The Main Station (Hauptbahnhof) is also located in this area of the city, next to the iconic city's Cathedral (Kölner Dom). Its surroundings can be an excellent choice for a stay if you are traveling by train. It is also very convenient if you are flying into Cologne, as suburbans train connect the Cologne-Bonn airport to the Main Station frequently.
Budget Accommodation in Cologne – €
Pathpoint Cologne – Backpacker Hostel – a good value for the money hostel close to the Cologne Main Station and Cathedral.
Hotel im Kupferkessel – another great option in the Altstadt-Nord, at a walking distance to the Cologne Cathedral.
Reasonably Priced Accommodation in Cologne – €€
Steigenberger Hotel Köln – an upper class hotel with interesting prices in Cologne.
Hotel Glockengasse – an excellent choice close to the Schildergasse shopping street in the Altstadt Nord district of Cologne.
Luxurious Hotels in Cologne – €€€
Pullman Cologne – one of the most luxurious hotels in Cologne, in the Altstadt-Nord area.
Cost of Travel in Cologne
As a major Western European city, one can expect that most tourism related services in the city to be quite expensive. However, considering the region where Köln is, the city has some relatively affordable options for its visitors.
Getting to the city is probably going to be the cheapest part of your trip. The city is close to many airports with great flight connections, including those of low budget airlines. Cologne is also extremely well connected in its train network, however railway tickets are only affordable when bought in advance. Finally, many international and domestic bus lines operate in the city, including FlixBus and Eurolines.
While you are in the city, you may want to consider buying the KölnCard. This card available to individuals and groups for up to 48 hours at a time. The card costs between 9 Euros for a 24-hour individual ticket to 38 Euros for a 48-hour group one. Purchasing the card gives you unlimited travel on public transport and up to 50% off entry to partner attractions.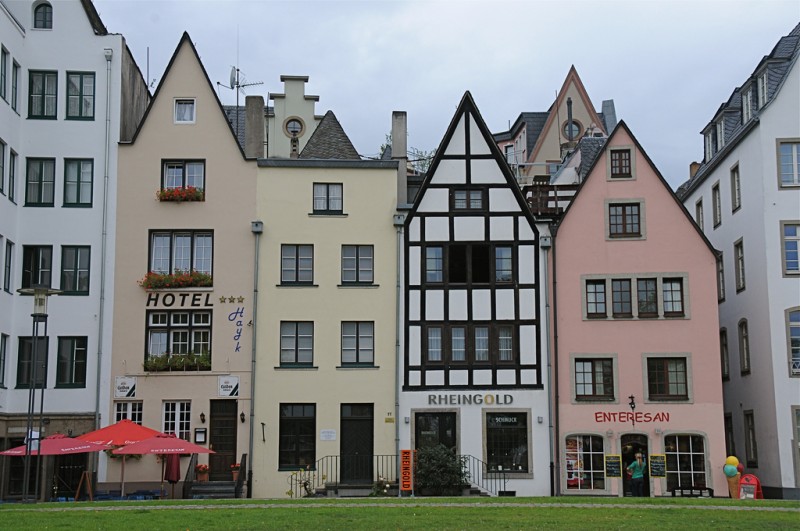 Cologne, Altstadt. Photo by Robert Andersson
The public transport system is an effective mix of trams and buses. They have very good coverage and transport around 800,000 people a day. If you are going to use public transport frequently during your stay, there are day tickets and also discount tickets for groups. More information on the city's public transport is available here.
Best Months to Visit Germany
Cologne has a relatively mild climate, much like most of Northern Europe. The temperature varies from an average 2 or 3 degrees in Winter to around 18 degrees in Summer. However, their warmest months also coincide with their wettest.
Like much of Germany, around Christmas is an excellent time to go. The Germans love Christmas and many traditions stem from original German ones. Cologne indulges in this as well and has a large Christmas Market.
Another time to go if you want to enjoy this German city is late February. This is when they hold their annual carnival. A great experience for children and adults. The city comes alive with fancy dress, music and fun activities for the week running up to Ash Wednesday.
Finally, Spring in Germany is another great option. Temperatures are mild, and the city is still not as crowded as in summer.
If you are traveling to other cities in Germany, you may want to check our guide on where to stay in Frankfurt. Alternatively you can also check where to stay in Dusseldorf, and the best places to stay in Munich.