The best places to stay in Hong Kong will be listed on this post, including Kowloon, Wan Chai, and other interesting districts in this unique Asian city
Hong Kong is one of the most visited places in the world and its easy to understand why. Check our guide on where to stay in Hong Kong and discover the secrets of this multi-faceted Asian metropolis.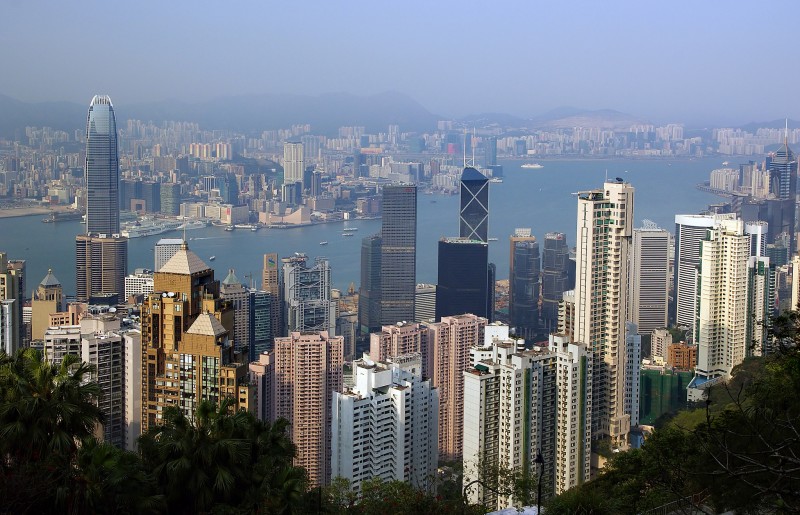 The best areas to stay in Hong Kong are, in fact, some of the most amazing districts in Asia. The region's history is unique, and it reflects in the city's varied districts.
Travel to Hong Kong: Overview
Hong Kong is today a special administrative region of China, but was until 1997 under the British rule. This gives Hong Kong a very different atmosphere when compared to mainland China. That can be felt on the way people live and do business in the island, as well as in their command of the English language.
Hong Kong attracts all kinds of visitors. It has amazing tourist attractions, but it is also a global business hub, and an amazing shopping destination.
Getting to it is also pretty easy, and the easiest way to do it is flying. The Hong Kong International Airport is one of the busiest in Asia, and the busiest in the world if we consider only cargo traffic. Many low cost airlines and most of the main global international airlines have direct flights to the Hong Kong International airport. You can check flight availability to the city using Jetradar.
Getting around Hong Kong is also pretty easy, and the public transport is relatively inexpensive. Hong Kong has a very complex and efficient transport network, featuring its MRT, buses, trams, and ferries.
Before getting to Hong Kong, it is quite helpful to understand the geography of this special administrative region. The territory of Hong Kong is divided in three parts: The Hong Kong Island, the Kowloon Peninsula and the New Territories. Most of the action and tourist attractions are the Hong Kong Island and the Kowloon Peninsula.
Best Places to Stay in Hong Kong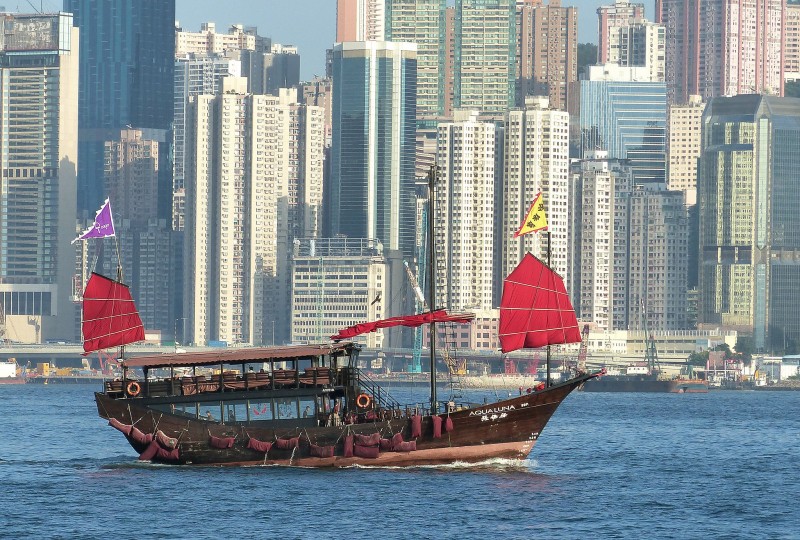 Hong Kong Island
Central Hong Kong
The Hong Kong Central district is the best area to stay in Hong Kong, especially for business visitors. Most banks and financial institutions have a strong presence in the Central district, and the transport connections are excellent. It is also the location of some famous buildings in Hong Kong, like the Bank of China Tower.
Wan Chai
Wan Chai is not only one of the best places to stay in Hong Kong, but also one of its most traditional areas. It offers great nightlife and excellent transport connections to all areas of Hong Kong.
Causeway Bay
Causeway Bay is a great option if you want to visit Hong Kong for shopping. It has also a pretty central location in the Hong Kong Island, next to Wan Chai.
Kowloon Peninsula
Tsim Sha Tsui
The Tsim Sha Tsui is an area in the Kowloon Peninsula and with easy access to the main districts of the Hong Kong island. It also offers a good variety of hotels, from relatively affordable options to high-end 5 star hotels.
MongKok
Mong Kok is a more affordable area to stay in Kowloon. It is a great option for budget travelers willing to experience a more authentic side of HK. It is a very dense area, but also offer great and affordable restaurants.
Budget Accommodation in Hong Kong – $
First Guest House – an inexpensive guest house in the Tsim Sha Tsui area, one of the best places to stay in the city.
Rainbow Lodge HK – a good hostel just a short walk to the Tsim Sha Tsui MTR Station.
Reasonably Priced Accommodation in Hong Kong – $$
Hotel LBP – a great hotel in Sheung Wan, close to the Macau Ferry Terminal.
Hotel Ease Access Wan Chai – an excellent option in Wan Chai, just a short walk to the Times Square.
Luxurious Hotels in Hong Kong – $$$
Four Seasons Hotel Hong Kong – a luxurious hotel in the Central District.
The Peninsula Hong Kong – one of the most traditional hotels in the city, located in Tsim Sha Tsui.
Hong Kong Airport
If you have to catch a flight late or early in the Hong Kong Airport, there are a few things you can consider to maximize your comfort. One of them is using one of the 24 hour lounges in the Hong Kong Airport. They offer free food and drinks and you can buy your lounge pass for different number of hours. You can buy your Airport Lounge Pass here
.
Another thing you should consider is that the airport is quite far from the Central District and Kowloon. You can also buy a Airport Express ticket
and a MTR pass here
.
Cost of Travel in Hong Kong
Hong Kong cost of travel has to be analyzed in different aspects. While food and transport are relatively affordable, accommodation is usually expensive. This perception is especially true if you are coming from Southeast Asia.
Public transport in the city is regulated by MTR (Mass Transit Railway). There are a number of ticket options for tourists, including a day ticket and also the Octopus (also valid in ferries).
When it comes to food, this Chinese Special Administrative Region really has it all. From street food to refined restaurants, you can experience local and international cuisine at its best in Hong Kong. If you like street food and night markets, eating out in Hong Kong is not only amazing, but also cheap.
Hong Kong area is quite limited, and the population density is high. Therefore, accommodation is one of the most expensive aspects of visiting this region. However, Hong Kong offers from budget hostels with dorms to luxurious hotels.
Best Months to Visit Hong Kong
The weather in this part of the world is usually pleasant, however there are important changes during its seasons. The island has a subtropical climate, meaning it has cool winters and hot, humid summers.
The best months to visit Hong are probably from October until late December. The autumn in Hong Kong is mostly pleasant, and you can enjoy daily shopping and the nightlife comfortably. Winter might be a good idea if you are escaping the cold of the Northern Hemisphere.
Summer is probably the least favorable season to visit Hong Kong. It can be extremely hot during the day, and eventually typhoons hit the region. However nights are warm and ideal to enjoy the Temple Street Night Market, for example.
One important thing to consider before visiting Hong Kong is the public holiday calendar in mainland China. Most visitors coming to the city are from mainland China, and public holidays in the country result in a high influx of tourists to it. Therefore, one should avoid such dates, and mainly the Chinese New Year (Spring Festival).
If you are traveling to Macau check our guide on how to travel from Hong Kong to Macau.