Budapest vs Prague: learn which is the best city to travel and live, in this comparison featuring getting around, cost of living, entertainment, real estate, visa and residence permit and language
Are you considering moving and visiting Central Europe? Check this post below featuring our comparison between Prague and Budapest, two of the most iconic cities in Central Europe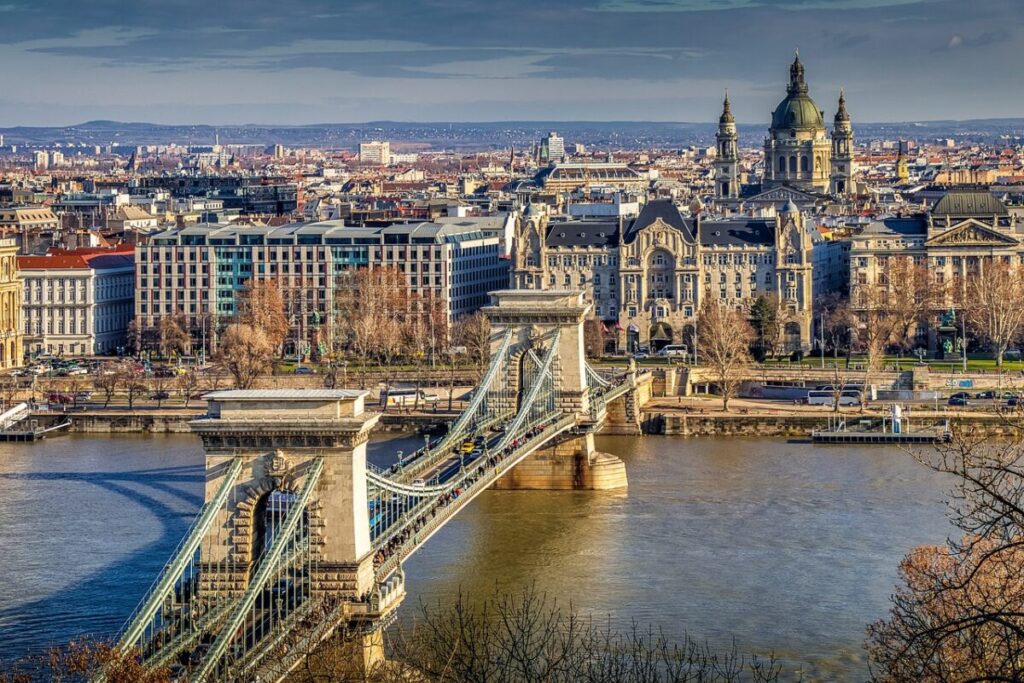 Before we get to compare different aspects of both of these cities, let's do a quick overview about each one of these charming European capitals
Prague: Overview
Prague is the capital of the Czech Republic, now often referred as Czechia. Its metro area has just short of 2.7 million inhabitants. The Czech economy is one of the fastest growing European countries, and Prague is one of the most visited cities in Europe.
Budapest: Overview
Budapest is the capital of Hungary, and is slightly larger in its population than Prague. The current population of Budapest is about 3 million inhabitants. Budapest is also one of the most visited cities in Europe, but receives significantly less visitors than Prague.
Both Hungary and Czechia are European Union and Schengen Area members. However, they do not use the euro common currency. Hungary uses the Forint, and Czechia has Czech crowns.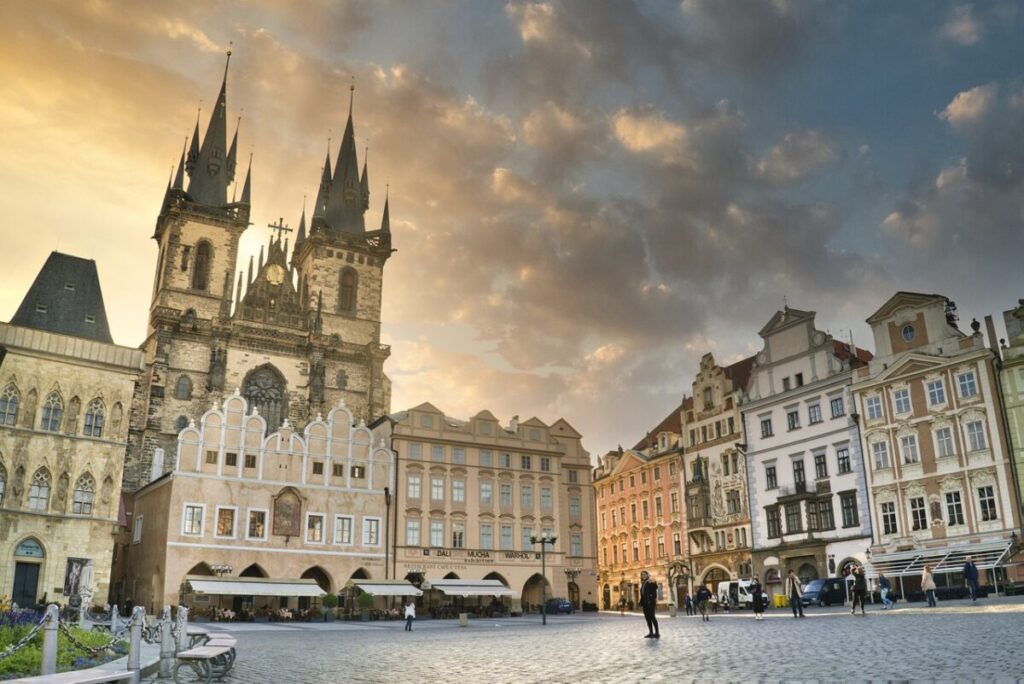 Transportation
We will start our comparison analyzing the transportation options to and inside these cities. Considering that both are capital cities and have a somewhat similar size, they are extremely well served in terms of transportation options.
Both cities have great connections by train, including high-speed trains to Germany and Austria. The same applies to flights to both cities, with direct flights to the most important European hubs. Both cities also have intercontinental flights to and from North America and Asia. Each city has one main airport, and in terms of passenger traffic, it is also a draw. However, Prague's airport has a slight advantage in terms of total number of passengers.
When we talk about getting around inside the city, they are both also pretty comparable. Both cities have a good urban transportation (Prague transport website) network, including a pretty solid metro network. They also have a network of trams, with some nice vintage trams contrasting with modern ones.
Cost of Living
Cost of living in one of the most important aspects for anyone considering moving to a new city. Despite the fact that both cities are in the same region of Europe and have similar elements in its economic history, the cost of difference between these two cities is quite significant.
While the Czech economy is one of the fastest growing economies in the European Union, the Hungarian economy has somewhat lagged behind. This has resulted in a significant salary growth in Czechia, which naturally pushed the cost of living up. While salaries also rose in Hungary during the past years, the overall growth was significantly lower than in the Czech Republic.
For that reason, the cost of living, but also salaries in Prague are far higher than in Budapest. For that reason, if you are looking for a job, you will probably be better off in Prague. If you are coming for another reason or want to start a business, your budget will definitely last longer in Budapest.
The overall tax burden is higher in Hungary. However, income taxes, especially at a corporate level, are lower in these countries than the European average.
Entertainment
Comparing both cities in terms of entertainment is really tough. The truth is that both Prague and Budapest are among the best cities in the world for all types of entertainment. May it be for its nightlife or for its restaurants, you will find that both cities are truly amazing.
Prague is famous for its iconic beer and everything that goes with that. Budapest on the other hand has some of the best thermal spas in the world. Budapest is also known for its massive Sziget Festival, and also for the traditional Formula 1 race, the first one to happen behind the iron curtain.
Accommodation is widely available for all types of tourists and visitors. From hostels to high class hotels, the hospitality markets are pretty developed in Hungary as well as in the Czech Republic.
While both cities are great, you will definitely spend less money on entertainment in Budapest. For that reason, the Hungarian capital has a slight edge.
Real Estate
Now, let's check how is the real estate market in both of these cities. Both cities are pretty interesting if you want to invest in real estate, but there is one thing you should definitely about the property market in Budapest and Prague.
The truth is, that the Prague real estate market is in much higher demand than the market in the Hungarian capital. These applies to those looking to buy, and also rent properties.
Real estate prices in both cities have been on the rise for a few years. Much of this movement is due to the tourism boom in Central Europe and apartment rental sites like Airbnb.
The price difference in these two cities is quite sharp. While you can rent an small apartment in the center of Pest for as low as 500 USD, in Prague, the average price will be more around the 900 USD range.
This difference is also seen in prices per square meter. Prices in the center of Prague are also the double of what they are to buy an apartment in the central area of Budapest, which are currently at around 3000 USD per square meter.
Visa and Residence Permits
In terms of visas and residence permits, both cities are pretty comparable. Both Hungary and the Czech Republic are full EU members, and also part of the Schengen Area.
There are similar visa and residence permits in both countries for most types of activities. It is possible to get a residence permit if you want to run a business or to be a self-employed in both Prague or Budapest. So, in terms of visas and residence permits, it is definitely a draw.
In Prague you will find more services catering to expats willing to immigrate to the country, including lawyers, real estate agents and accountants. But, in Budapest, you can also find a good number of them available.
Language
The last aspect we are going to cover in this video is the language. While this might not be important for most visitors, if you want to live for a longer period in one of these cities, learning the language will broaden your opportunities greatly.
In Prague people speak Czech, an Indo-European, Slavic language. If you are a native speaker of a Slavic language, learning Czech will definitely not be a complicated endeavor. Slovak and Polish are the closest languages to Czech.
The Hungarian language however, is a totally different ball game. While Czech being an Indo-European language, has many similar elements with languages such as English, German, Russian and Spanish, Hungarian is not an Indo-European languages. Hungarian is part of the Finno-Ugric language group. It is pretty difficult, and broadly unrelated to most languages spoken in Europe.
If you plan to learn the local language, in most cases, it will be much easier to do it in the Czech Republic.
Overall Verdict
Both cities are an excellent option if you just want to come as a tourist, or even move permanently to one of these European capitals. While in Prague, the language will probably easier to learn and the economy is doing fairly better than in Hungary, it is in Budapest that you will find the best bargains, especially if you are looking to invest in real estate or start a business.
Are you considering moving to one of these cities? Leave your thoughts and comments below.
Other Resources for Traveling to Budapest and Prague
If you are traveling to Europe you might want to check some of our other guides to the region. Check the cost of living in Prague and how to find a job in Hungary. You might also want to check the best places to stay in Budapest and the best places to stay in Prague.