Cost of living in Madrid: let's analyze costs of food, real estate, entertainment and transport in Madrid, Spain
Are you considering moving or traveling to Madrid, Spain? Check below the data for the cost of living in Madrid, the capital and the biggest city in the Spain.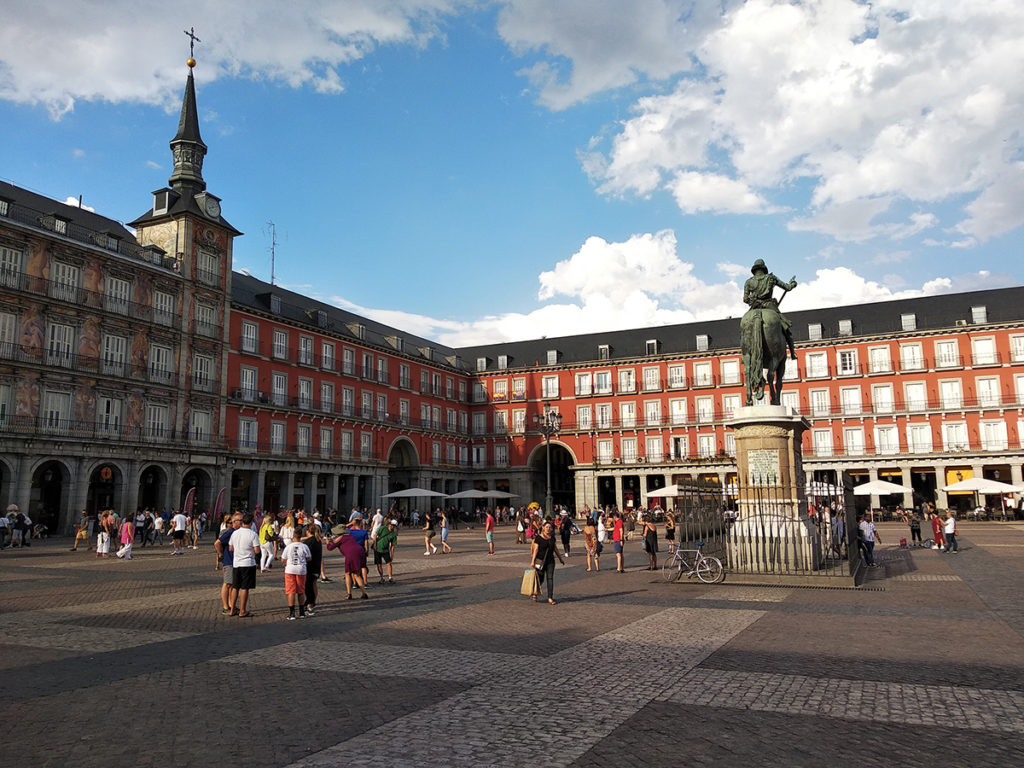 Cost of Living in Madrid, Spain
Madrid is the capital and largest city in Spain. It is a highly developed city, and headquarter of a number of international companies El Corte Inglés, Iberia and Telefonica.
Despite not being on the seaside like Barcelona, Madrid is one of the main ports of entry for visitors an expats traveling to Madrid. The Barajas Airport is one of the biggest in Europe and has international flights to Europe, North and South America, and Africa.
Spain has one the countries that was much affected by the global economic crisis. Madrid, however, with a number of incentives and fiscal reforms proved itself very resilient. Currently, Madrid is a thriving Western European capital with a positive net migration rate.
Madrid, together with Barcelona and Bilbao, is among the most pricier cities to live in Spain. However, it is also one of the cities with the highest employment opportunities in Spain. Taxes in Madrid in some cases are lower than most autonomous regions of Spain (with a few exceptions).
Let's check some data for the cost of living in Madrid, Spain below:
The currency in Spain is the euro. The conversion rate to the EUR is 1 US dollar to 0.92 EUR as of December 3, 2023.
If you want to suggest your own values based on your experiences in this city, click on edit and insert the values. Upon moderation they will be calculated to make part of the average prices displayed below.
| Food | Price [EDIT] |
| --- | --- |
| 1 liter of milk | 0.97 USD |
| 1 loaf of bread | 1.45 USD |
| 1 kg of tomatoes | 2.10 USD |
| 1 kg of chicken | 6.45 USD |
| 1 single meal cheap restaurant | 9.95 USD |
| 1 single meal high-end restaurant | 30.00 USD |
| 1 cappuccino or latte | 1.95 USD |
| 1 big pizza delivery | 13.00 USD |
| Real Estate | Price [EDIT] |
| 1 bedroom flat (40 m2) rent per month | 970.00 USD |
| 1 bedroom flat (40 m2) utilities per month | 83.00 USD |
| 2 bedroom flat (80 m2) rent per month | 1,450.00 USD |
| 2 bedroom flat (80 m2) utilities per month | 167.00 USD |
| Price per square meter (city center) | 5,125.00 USD |
| Transport | Price [EDIT] |
| 1 single ride public transport | 2.00 USD |
| Monthly public transport ticket | 67.00 USD |
| 1 km taxi or similar transport app | 1.50 USD |
| 1 liter of gasoline (1/4 gallon) | 1.95 USD |
| Toyota Corolla (new) basic version | 23,948.00 USD |
| Salaries | Price [EDIT] |
| Minimum Salary | 1,100.00 USD |
| Average Salary (net) | 1,750.00 USD |
| Extras | Price [EDIT] |
| 1 ticket to the movies (adult price) | 12.00 USD |
| High speed internet per month | 36.00 USD |
| 1 month gym subscription | 35.34 USD |
Cost of Living for Students in Madrid, Spain
Madrid offers a lot of possibilities for higher education students. That includes a high availability of bachelor and master's degree both in Spanish as well as in English. There is also a good variety of public and private higher education institutions in Madrid, covering studies in most fields.
As Spanish is one of the most spoken languages on the planet, there are also a good number of school teaching Spanish as a second language.
Cost of living for students in Madrid is slightly lower than those of Barcelona for example. The same can be same for the cost of living for foreign students in many Western European countries, and much cheaper than almost all programs available in the United States.
Here are some of the main higher education institutions in Madrid:
Universidad Autónoma de Madrid
Universidad Complutense de Madrid
Universidad Carlos III de Madrid
Getting a Job in Madrid
Despite the fact that Spain has a relatively high unemployment rate in the European Union, the situation in Madrid is much better than in most other Spanish cities. However, conditions are not optimal, and most jobs will require you to have a good command of English.
Salaries in Madrid are among the highest in the country, and the same can be said for purchase power. However, costs in Madrid are higher than in most cities in Spain, that is especially the case for real estate, where prices in Madrid can be easily twice as high as in other important cities in Spain such as A Coruña or Seville.
Here are some websites for job hunting in Spain:
Quality of Life in Madrid
Madrid offers a good quality of life, with a low crime rate considering its size. The Spanish capital offer overall a much better quality of life than cities like Paris, London, or Brussels.
One of the main advantages of Madrid in comparison to other European capitals is the price of entertainment. The city also has a comprehensive transport network including one of the most reliable metros in Western Europe.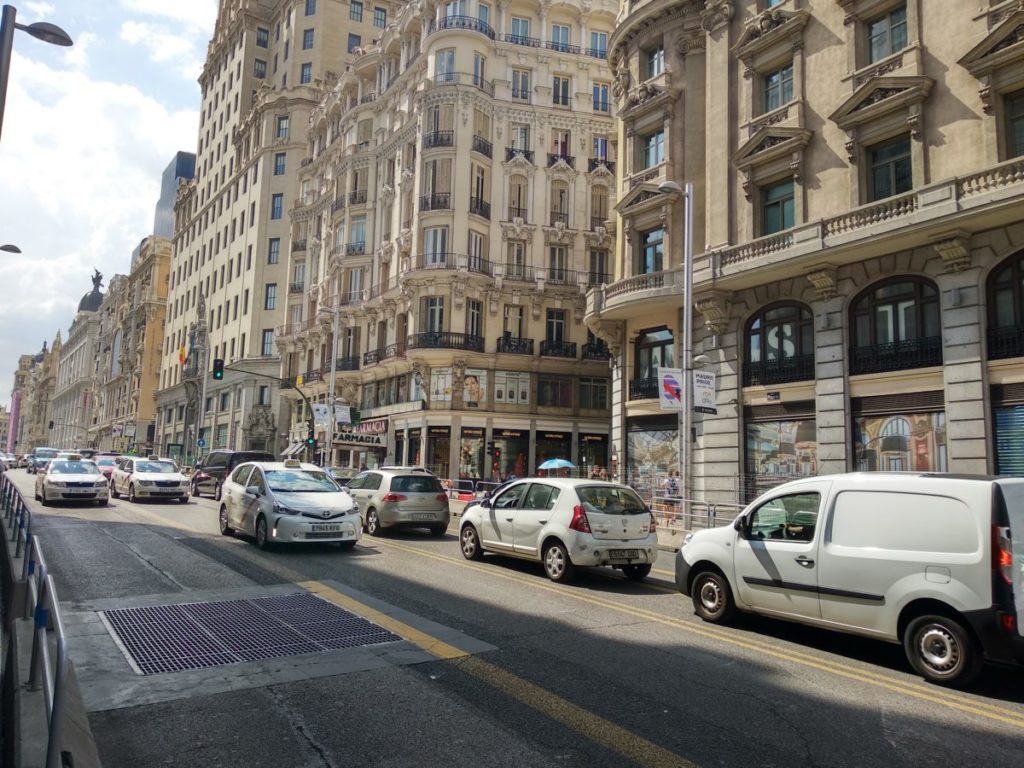 The weather is also an important factor in Madrid. Winters and Autumns in Madrid are much more pleasant than almost any European capital (with the exception of Portugal perhaps). However one should bear in mind that summers in Madrid are extremely hot and dry, with temperatures often going above 35 C.
If you are visiting Spain soon you may want to check some of our other guide to the country. Check the where to stay in Madrid and our article on the best places to stay in A Coruña. You can also check our post on the average and minimum salary in Madrid and salaries in Barcelona.
Other Resources for Expats and Travelers
Salaries Worldwide: check our articles on wages worldwide and understand better the economics of the countries you may be considering to move or invest.
Retire Abroad: check our retirement guides and maximize your retirement income and quality of life.
Jetradar: compare and find the cheapest air fares worldwide.