Cost of Living in Phnom Penh, Cambodia: let's analyze the costs related to food, real estate, entertainment and transport in Phnom Penh, the capital of Cambodia
Are you considering moving to Phnom Penh, Cambodia? Check below the data for the cost of living in Phnom Penh, the capital and the largest city in the Southeastern country of Cambodia.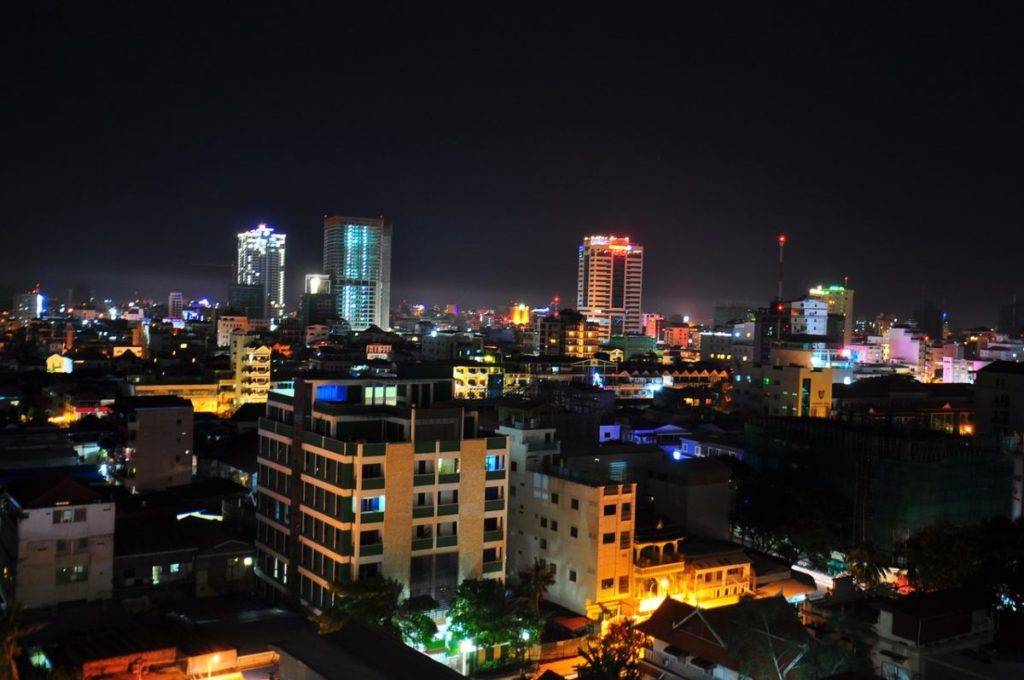 Living in a foreign country can be daunting especially when it comes to calculating financial capability. The cost is enough to either give you moments of stress or give you the happy days of your life. Asia, in general, is considered cheap so no wonder a lot of westerners troop to the region for leisure, study or work.
The location of Cambodia, bordering countries like Vietnam, Thailand and Laos made it a prime spot for short or long stay. The relaxed visa regulations make it attractive to foreign investors, students and holiday goers.
Phnom Penh is the capital and the most populated city in the country. It is also home to the grand palace of the King of Cambodia. These factors contribute to the cost of living in the country.
People in Camboda are regarded as one of the friendliest in the Southeast Asian region. While most people do not speak English, they are gracious to learn a word or two from foreign guests. The country's official language, Khmer is used all throughout the city and the country in general.
Cost of Living in Phnom Penh
Being the center of commerce, education and economy, Phnom Penh is undoubtedly the most expensive place to live in Cambodia. Its cost of living, however, is just a fraction of the cost in most capitals in the Western world. Living in Phnom Penh provides the comfort one gets back in bigger cities such as stable electricity, Wi-Fi, better healthcare system, international schools, a variety of shops and restaurants and a relatively reliable transport system.
These comforts however do not come cheap. They have corresponding cost and when not properly managed can result to financial woes. In Cambodia, the US Dollar is the dominant currency. The country's own money, Riel, is trailing behind.
The US Dollar came to the country in 1992 and stayed to stabilize the economy since then. This fact makes it convenient for tourists, foreign investors to come and live in Cambodia.
Let's check some data for the cost of living in Phnom Penh, Cambodia below:
The currency in Cambodia is the Cambodian riel. The conversion rate to the USD is 1 dollar to 4,118.43 KHR as of December 9, 2023.
If you want to suggest your own values based on your experiences in this city, click on edit and insert the values. Upon moderation they will be calculated to make part of the average prices displayed below.
| Food | Price [EDIT] |
| --- | --- |
| 1 liter of milk | 2.25 USD |
| 1 loaf of bread | 1.30 USD |
| 1 kg of tomatoes | 1.30 USD |
| 1 kg of chicken | 3.50 USD |
| 1 single meal cheap restaurant | 2.75 USD |
| 1 single meal high-end restaurant | 20.00 USD |
| 1 cappuccino or latte | 1.90 USD |
| 1 big pizza delivery | 14.00 USD |
| Real Estate | Price [EDIT] |
| 1 bedroom flat (40 m2) rent per month | 430.00 USD |
| 1 bedroom flat (40 m2) utilities per month | 45.50 USD |
| 2 bedroom flat (80 m2) rent per month | 800.00 USD |
| 2 bedroom flat (80 m2) utilities per month | 95.00 USD |
| Price per square meter (city center) | 2,000.00 USD |
| Transport | Price [EDIT] |
| 1 single ride public transport | 1.00 USD |
| Monthly public transport ticket | 25.00 USD |
| 1 km taxi or similar transport app | 1.00 USD |
| 1 liter of gasoline (1/4 gallon) | 1.70 USD |
| Toyota Corolla (new) basic version | 25,000.00 USD |
| Salaries | Price [EDIT] |
| Minimum Salary | 200.00 USD |
| Average Salary (net) | 350.00 USD |
| Extras | Price [EDIT] |
| 1 ticket to the movies (adult price) | 5.50 USD |
| High speed internet per month | 25.00 USD |
| 1 month gym subscription | 32.00 USD |
Real Estate and Housing in Phnom Penh
Finding a good housing in Phnom Penh is not an easy thing to do. This maze of a world is confusing and at times the task is time consuming. Most housing types called 'Khmer house' come in 2 bedroom to 4 bedroom and their designs are the same wherever parts of the city you will be.
With many safety issues, the house design is merely secondary. There are many western designed housing complexes in more affluent neighborhoods in the city including BKK, Toul Tum Pung and Toul Kork areas.
In the last few years, Phnom Penh has seen rapid growth in building and infrastructure including apartments and condominiums. As of 2018, high rise living is now becoming a more popular alternative for the young professionals and expatriates alike.
The local property listing website Khmer24.com is goood reference for those considering to choose Cambodia as their new home.
Cost of Living for Students in Phnom Penh
Being a French colony, Cambodia has many benefits. French and other European early dwellers left a huge impact in the country's educational system.
While most Universities conduct classes in Khmer, Phnom Penh has seen a growth of Western-inspired universities in the last century. With foreign investments all centered in Phnom Penh, schools have stepped up their level and paved way to many international schools.
Some of the most notable universities in Phnom Penh than has a number of foreign students are the following:
American University of Phnom Penh (AUPP) offers American degrees but all classes are held at their local campus.
International University Cambodia (IU) offers local degrees but are linked to many overseas universities, research facilities and industries.
Royal University Phnom Penh (RUPP) the oldest and the most popular university in the city.
School Fees in Phnom Penh may not be very affordable for locals but extremely cheap for expatriates. A semester at the AUPP is only $3,000 while the RUPP school fee for a semester can be just half of their international counterparts.
Quality of Life in Phnom Penh
The quality of life in Phnom Penh has been rapidly improving over the less two decades. More and more expats are moving and investing in Cambodia. The country has posting a strong economic growth during the past decades and that reflects in many aspects of the life in Phnom Penh.
While many Cambodians only speak Khmer, the penetration of the English language is becoming more prevalent in Phnom Penh. One can expect younger generations to have at least a basic knowledge of the Cambodian language.
Other Resources for Traveling in Cambodia
If you are visiting Cambodia soon you may want to check some of our other guides to the country. Check where to stay in Phnom Penh and Siem Reap, as well as how to get from Phnom Penh to Ho Chi Minh City.
For those who are in Cambodia or have already visited it, leave your thoughts in the comment box below.