How to find a job in Moldova? In this post we will take a look at career opportunities and employment in Moldova, an Eastern European country.
Considering moving to Europe but looking for a less competitive market? Check our guide on how to get a job in Moldova and learn more about this small nation in Europe.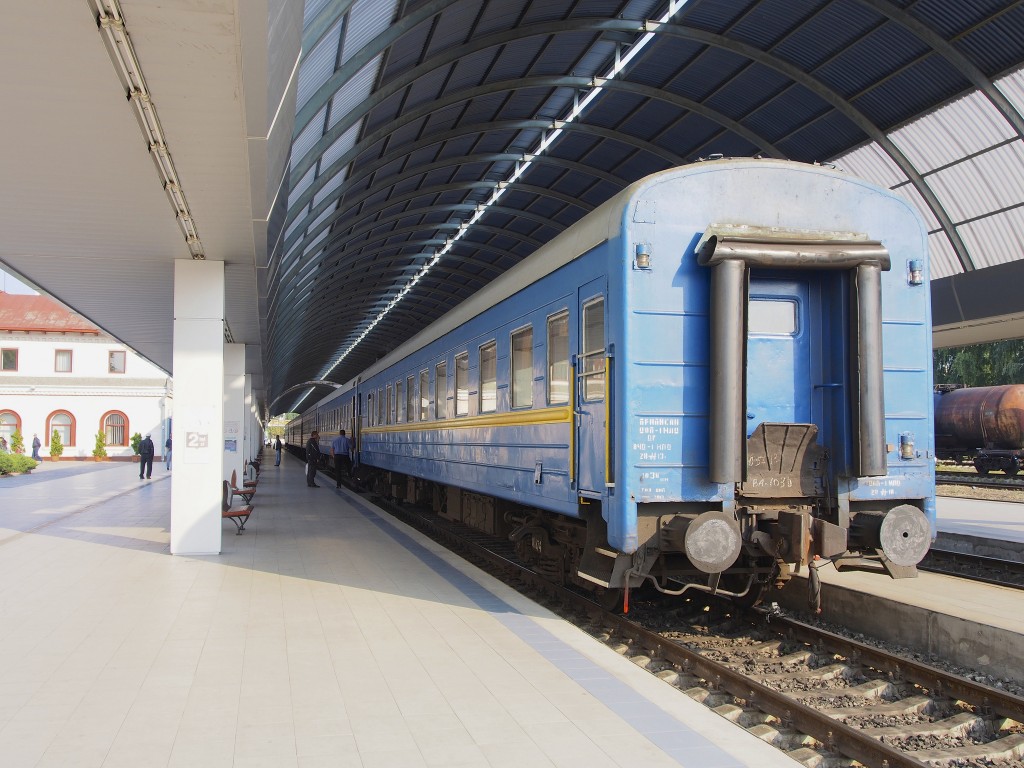 Moldova Photo by Clay Gilliland
Moldova is located in Eastern Europe, and it is a relatively young country. It declared independence from the Soviet Union since 1991 and since then, it is still struggling to find your economic vocation between the European Union and other post Soviet countries like Ukraine and Russia.
The official language is Romanian, but due to its Soviet past and demographics, Russian is also widely spoken. Ethnic Moldovans comprise the biggest part of the country's population, but there are strong Russian, Ukrianian, Bulgarian and Gagauz minorities.
Introduction: Job Market in Moldova
Moldova is located in Europe, but its not part of the European Union. It is one of the poorest countries in the continent, fact which explains its high levels of emigration. Currently, it is estimated that 25% of Moldovans work abroad.
There are however some foreign companies that prefer to set their base in Moldova. Low operational costs are appealing to companies that can outsource their workforce entirely or partially. That is highly common in the IT industry. Moldova has a quite fast internet, even faster than countries like Italy or France, according to Akamai.
Moldova can be interesting in some occasions however. It is relatively easy to get your paperwork as an employee, and also if you are interested in opening a company.
Most employment positions will require you to speak Romanian, or Russian or both. However, in some multinationals individuals with foreign language skills are highly appreciated.
If you are a native speaker of English, odds are it will be quite easy for you to find a job in Moldova. Due to the average low salaries in the country, there are very few expats looking for a job in Moldova.
Getting a Job and a Residence Permit in Moldova
To obtain a work and residence permit in Moldova, firstly you will need a job offer. Secondly your employer will have to contact the Government, and produce a number of documents related to the job offer and your status. You can find more information on the Moldovan Ministry of Foreign Affairs website.
Best Websites to Find a Job in Moldova
Here are some good websites to start searching for a job in Moldova:
Rabota.md: Rabota.md is the most popular website in Moldova oriented to careers. There are very appealing offers specialist on the IT field, where salaries are more comparable to Western standards.
NovaJobs.md: this is another website portal to find jobs in Moldova. Just like Rabota.md, there are many offers which are actually outside Moldova, since many Moldovans normally work abroad.
Makler.md: This is a general classified ads website, but there are also a strong section for jobs and employment opportunities.
Other Job Options to Consider in Moldova
Another option you may consider if you are a native speaker of English (or if you are very proficient on it) is TEFL (Teach English as a Foreign Language) jobs. TEFL jobs are widely available in almost every country in the world and they are a great opportunity to start in a new country, even if you don't have the knowledge of the country's official language. There are many online TEFL courses that will help you to land a job with a relatively small investment of time and money.
Working online can be also an option in some countries. It depends on your skills and income, as the cost of living varies greatly from country to country. You can check this link for a list of professions that can be done as remote work.
If you want to find a job in Moldova, or live, travel and work in other country abroad, please consider our resources and guides below:
Interesting Resources for Working and Living Abroad
Are you really considering to work and live abroad, temporarily or permanently? Below are some resources that might be useful for you around the web:
World Nomads: this company provides travel insurance in most countries around the world, and it might be a good option if you going for a long travel.
Booking.com: Booking.com is the best choice for finding accommodation for your next trip, with a wide variety of choices for all types of travelers.
You may also want to check our website guides:
Train Travel Guide: in our railway travel guide, you will learn how to choose and ride the most scenic train routes around the world, always in the most comfortable way with optimal prices to enhance your travel experience.
Dating Guide: this dating guide will help you not only to find love but to understand the social customs of each country. It will also help you to avoid dating scams around the internet and find people really interested in honest relationships.
Work Abroad Guide: Learn how to find a job and employment requirements in different countries. From the initial job search, to bargaining salaries, this guide will help you to find job in most countries around the world. It also covers about remote work and TEFL jobs.