How to get from Cebu to Bohol? Check out all the available ways to travel between the Queen City of the South to Bohol, including the ferry to Tagbilaran.
Are you in Cebu and want to check out the nearby island of Bohol? This article will show you all the available options to travel from Cebu to Bohol. We will show you the facts about each option so you can plan your trip itinerary.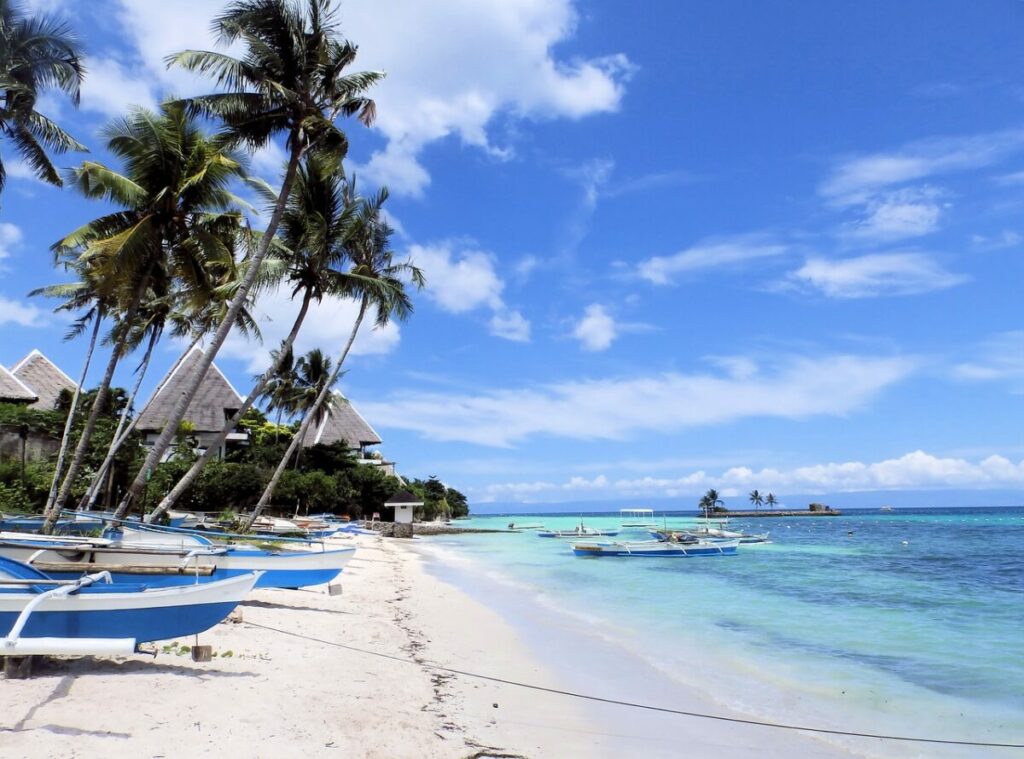 About Cebu and Bohol
Cebu is the southern capital of the Philippines and the capital of the Visayas region. Similar to Manila, it is a major business, tourism and transport hub in the South.
Bohol is one of the first-class provinces in the country and nearest island with Cebu. It is also a top tourist destination, being the home of the world-famous Chocolate Hills and the Philippines tarsier. Several heritage churches are also located in Bohol, as well as another famous beach island, Panglao.
Bohol is 75 km away from Cebu via ferry and 59km away via plane.
There are various ways to travel from Cebu to Bohol. The fastest way to travel to Bohol is by flying, but alternative options like ferries and land travel are available.
Cebu to Bohol by Ferry
The first option is to travel from Cebu to Bohol by ferry. Considering the islands' distances from one another, ferry travel from one island to the other takes only 2 hours.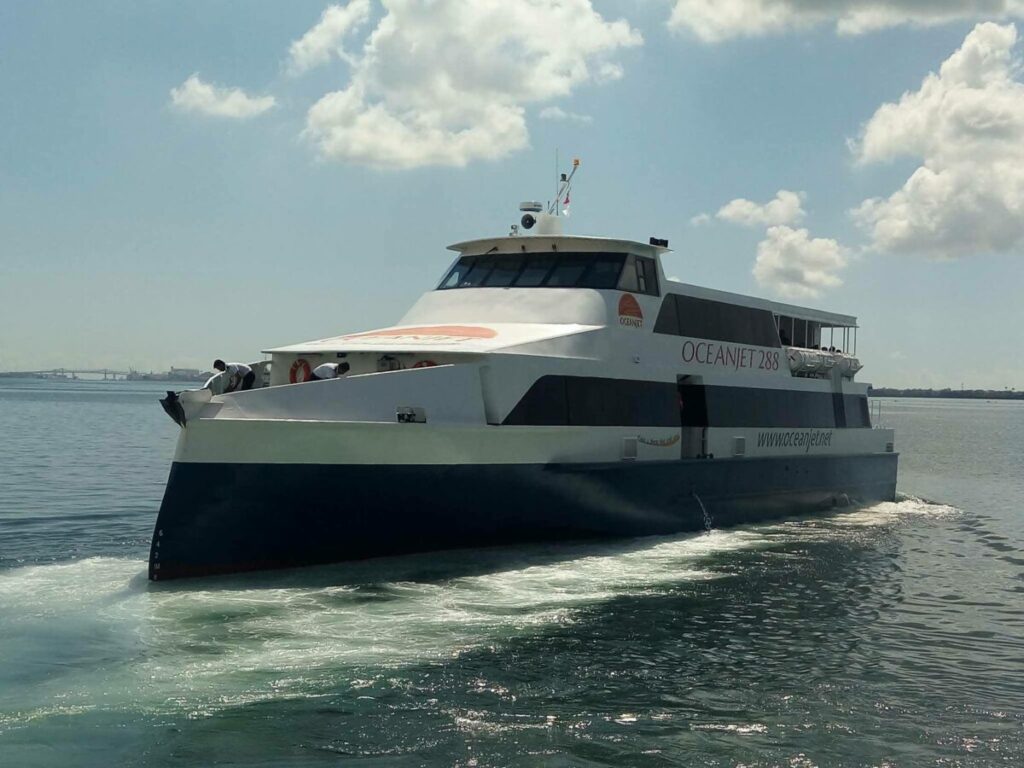 Each ferry that offers scheduled trips to Bohol from Cebu offers different seat class tickets to its passengers. Tourists who wish to save up on fares can take the tourist class tickets, which have ordinary ferry seats. If you have extra funds, they can opt with the business class seats, which have more comfortable seats and a good view of the sea.
Ferry trips to Bohol are daily so no matter when the tourists wants to go, they can hop on the ferry that leaves for the island when they arrive in the port.
Currently, two ferry companies offer ferry trips to Bohol from Cebu and they are 2GO Travel and Oceanjet.
To get to Cebu International Port, you can take a jeepney, cab or van from Mactan-Cebu International Airport Transport Terminal. When you arrive at the port, simply proceed to Cebu Pier 1 to catch your ferry.
When you arrive at Tagbilaran Port, you can take a jeepney, tricycle, cab or van to your hotel. Check with your hotel if they can fetch you up from the Port so you won't have to worry about hotel transfers.
How to Buy Ferry Tickets from Cebu to Bohol
To ensure you do not have to rush on your target departure date to Bohol, you can purchase your ticket at Bookaway. The website will show you all the available travel times and ferries leaving for Bohol. You can also purchase your tickets directly in the port terminal, but purchasing it early ensures you get the best seats in the ferry.
Here is a search bar to check the availability and ferry prices from Cebu to Bohol
Cebu to Bohol by Plane
If you are not very good with sea travel, you can catch a flight from Cebu's Mactan-Cebu International Airport to Bohol-Panglao International Airport in Bohol. Fares vary depending on your airline carrier, but it is a bit more expensive than ferry travel. Flight time would take around 40 minutes.
Currently, only Air Juan offers flights from Cebu to Bohol after the operations of Tagbilaran Airport were moved to Panglao Airport.
Once you arrive at Panglao International Airport, you can take a taxi, van or jeepney to head to your hotel in Tagbilaran or in Panglao Island. Make sure to haggle when you get a van or taxi to take you to your destination to prevent overpricing. You can also ask your hotel if they can arrange airport transfers.
Cebu to Bohol by Bus
For those who wish to travel by land and ferry and take in the sights on the way, travellers can take a bus to Bohol from Cebu. This option is also the cheapest way to go to Bohol, with prices starting at PHP 330. It is also the travel option with the longest travel time, taking from 4 to 5 hours.
Currently, Ceres Bus offers land and ferry travel to Bohol from Cebu. Simply go to Cebu South Bus Terminal and catch the first or second trip of the day, which is at 10 am and 3 pm respectively. All buses are air conditioned and have good seats.
Hotels in Cebu
Toyoko Inn Cebu – an excellent choice to stay in Cebu, located in Mandaue.
Radisson Blu Cebu – an excellent high-end hotel in a central location in Cebu City.
Hotels in Bohol (near the Tagbilaran Port)
Sweet Home Boutique Hotel – a great hotel to stay in Tagbilaran City, near the Port.
Travelbee Seaside Inn – another option if you want to stay near the Tagbilaran Port.
Other Resources to Travel in the Philippines
If you are traveling in the Philippines you might want to check some of our other guides to country. Check where to stay in Cebu or our guide on how to travel from Cebu to Dumaguete.
Are you in the Philippines or have you already traveled this route? Leave your thoughts in the comment box below.