How to retire in Croatia? This post guides you through relocating to this sunny European nation
Have you considered living in Croatia? This retire in Croatia guide analyze the mains aspects of moving to this European nation, a full EU member with stable society and wonderful nature.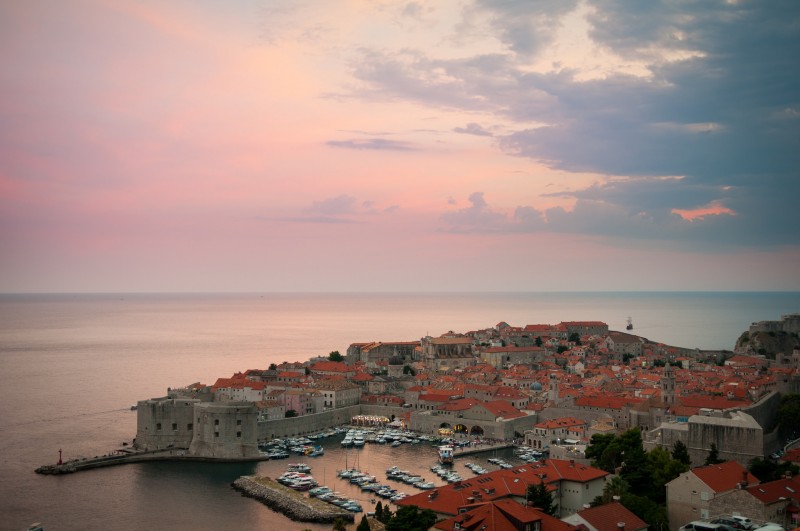 Learn how to relocate to Croatia, its cost of living and the paperwork to get your residence permit in the country. Croatia is currently one of the best places to live in Europe, and in this post we will analyze its key advantages.
Retire in Croatia: Overview
Croatia is one of the youngest independent countries in Europe, and also one of the latest to join the European Union. The country got independent from the now dissolved Yugoslavia, in conflict that resulted in the creation of several countries in the Balkan peninsula.
Since Yugoslavian time, the Croatian seaside was an attractive tourism sport in Southern Europe. Its proximity to Western Europe and affordable prices were and still are some of the highlights of the Croatian Adriatic coast.
Croatia recently joined the European Union, boosting trade and improving the country's economic stability. The country is definitely one of the most attractive places to retire in Europe, together with Montenegro, Bulgaria and Portugal.
Getting to Croatia
Croatia enjoys one of the best locations in South Central Europe, with great connections to other European countries by land, air and sea. In fact, if you look at the European map you can easily notice what a good location the country has.
Croatia is easily accessible from most European countries, and its Adriatic coast is an excellent option if you like sailing and traveling by sea.
If you are traveling to Croatia by air, the best options are flying to the capital Zagreb and to Dubrovnik, in the south of the country. Zagreb receives the highest number of regular flights in the country, mostly operated by flag carriers. Coastal cities like Dubrovnik, Split and Pula also have a sizable air traffic. Many of these are seasonal flights during in summer, late Spring or early Autumn.
Traveling to Croatia by land is also quite easy and comfortable. The road infrastructure improve drastically in the country during the past years, especially due to EU funding. The train network in Croatia is also pretty developed, with many domestic and international lines. Croatia has direct train connections to Slovenia, Hungary, Austria, and other countries.
Croatia is also an excellent place to visit by sea. Its unique Adriatic coast is easily accessible, and there are many ferry services operating mostly from Croatia to Italy.
Opening a Bank Account in Croatia
If you are planning to stay in Croatia for more than 3 months a year, or buy real estate in the country, opening a Croatian bank account is a good idea.
Since Croatia joined the European Union, banking in the country became easier, faster, and in many situations cheaper. The situation is especially favorable for EU citizens. Overall banking conditions in Croatia are pretty good in most cases.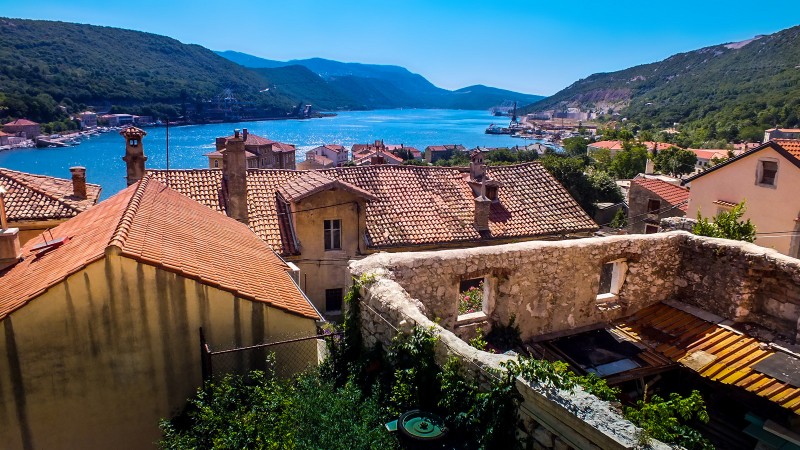 Banking in the country will bring a number of advantages for those willing to retire in Croatia. Firstly, you can get funds in Croatian Kuna, the local currency. It is also useful for real estate purchases, paying utilities and domestic transfers.
You can open a bank account in Croatia as a resident or a non-resident. Some banks will require you to have a Croatian address (even if you are not a resident). It can be a friend's address, for example.
To open a bank account you will usually need to show your passport. In almost all cases you will be also required to provide a Croatian OIB. The OIB is the person's identification number in Croatia, necessary for most bureaucratic process in the country. Getting an OIB is rather easy, and they are issued by the Croatian Ministry of Finance.
Even if requirements may change from bank to bank, they usually do not require more documents than these.
Here are some of the biggest banks in Croatia by market share.
Zagrebačka banka
Société Générale-Splitska banka
Privredna banka Zagreb
Primorska banka
Hrvatska Poštanska Banka
Sberbank
Another advantage of having a bank account in Croatia is the European deposit insurance scheme. In case your bank becomes insolvent, up to a certain amount, you will not lose your funds.
Getting your Residence Permit in Croatia
Since Croatia is part of the European Union, the requirements to live in Croatia are quite different, depending on your country of citizenship.
EU Citizens
If you a citizen of the European Union or the EEA you will have an automatic right to reside in Croatia. However, you need to register your stay in the country if you are planning to stay in Croatia for more than 90 days. The registration process is simple, and does not require much documents.
Non-EU Citizens
If you are not an EU citizen however and want to retire in Croatia, the process to get your residence permit involves some more paperwork. The amount of paperwork required to live in Croatia is comparable to other Central European nations. It is considerably easier to get a residence permit in Croatia than in most Western European countries.
There is no specific residence category for retired persons. If you are a non-EU citizen, you will have to state the reason why you are applying for a residence permit in Croatia. If you have real estate in the country, or state a stable source of income, odds are you will be eligible for a residence permit in Croatia.
One of the advantages of Croatia is that you can apply for your residence permit directly in the country. This only applies for citizens of states which do not require a visa for visiting Croatia.
The following documents are usually required to apply for a residence permit in Croatia:
a colour photograph, 35x45mm,
a copy of a valid travel document,
health insurance,
proof of sufficient funds to support oneself,
proof of justified reasons for temporary stay,
consular fees in compliance with Tariff number 78.c of the Administrative Fees Act if the application is submitted at a diplomatic mission/consular post of the Republic of Croatia, or
a revenue stamp of HRK 20.00 if the application is submitted in the Republic of Croatia.
More information on Croatian residence permits is available here (Croatian Government website).
Croatia Cost of Living
The cost of living is also one of the most relevant factors for those willing to retire in Croatia. Let's analyze the cost of living in Croatia including costs with groceries and internet, transport and real estate.
Croatia has one of the most affordable cost of living in the European Union, especially if we consider the countries with a good climate. The country has not yet joined the Eurozone, and its currency, the Croatian Kuna, helps to keep the prices relatively affordable. Food and transport costs are especially cheap in Croatia.
The exception is real estate, which is especially expensive on the Adriatic coast. Since the end of the Yugoslavian wars, price of real estate in the Croatian coast has increased. Even if prices have not increase much in the last few years, real estate prices in Croatia are comparable to those in Western Europe. That is specially the case in places like Dubrovnik, Split and the center of Zagreb. Outside those areas you can still find good bargains.
If you are visiting the country and considering to move or also retire in Croatia, check our guide on where to stay in Zagreb.