How to retire in Serbia? This guide is ideal for those considering retiring or moving to Serbia temporarily or permanently
Looking for a place to lay bank and enjoy your retirement? Seeking a fresh take on your life opportunities in Serbia? The following instructions to retire in Serbia will allow you to easily settle down and catch the basics of living in this astonishing little country.
The purpose of this article is to explain the main initial aspects involving moving in Serbia. That includes opening a local bank account, obtaining a residence permit, and analyzing the costs of living there. Once you get familiar with these steps, moving to Serbia should be just a simple trip away.
Retire in Serbia: Overview
A nation famed for its laid-back style of life, generous hospitality, and fascinating culture, this small, landlocked country is located in the center of the Balkan Peninsula. This unique position allows it to act as crossroads between the West and the East, welcoming all and connecting opposites.
One sip of rakija and one taste of pogača are said to put a charm on every visitor to fall in love with these ancient lands. Beautiful nature and preserved cultural heritage are a trademark in both the northern plains and southern mountains, attracting tourists all year round.
Recent developments made modern Serbia into a safe and stable country, as it awaits integration into the European Union. Because of that, the costs of living are considerably lower than in the nations of EU, with nearly all the benefits of the member countries.
Getting to Serbia
Getting to Serbia is simple and easy, owing to its geographical location. Via air routes, the most active international transportation hub is the Nikola Tesla Airport in the capital of Belgrade, with direct flights to most of the European cities.
The most popular way to reach Serbia, though, is via land routes. Pan-European highways go through the area, as well as routes connecting Europe and Asia Minor. You can easily enter Serbia from any of its neighbor countries.
Due to the issue of disputed territory, entering through Kosovo is not advised, as Serbia doesn't acknowledge the sovereignty of Kosovo.
Opening a Bank Account in Serbia
Opening a bank account in Serbia should be quite easy, disregarding an odd employee speaking little English. Just to be sure, you can always bring a native speaker friend with you to the bank. With 30 banks operating in Serbia, you'll surely find the agreeable conditions to open your new account.
Check in advance if a certain bank allows non-resident to open an account, although most do. A relatively simple procedure is all it takes for you to have a bank account, even as a non-resident. It is possible to create both dinar (local currency) and non-dinar accounts.
Some of the more known banks in Serbia are:
Again, conditions may vary between the businesses, so check them beforehand with the customer service.
Getting Your Residence Permit in Serbia
Getting a Serbian residence permit requires a relatively long, but easy and inexpensive process. First, you must obtain a type D visa, which is a visa for temporary residence, from 90 days up to one year.
Obtaining a residence permit is a process fully completed in about three weeks time. Only after five consecutive temporary permits can you obtain a permanent residence in Serbia.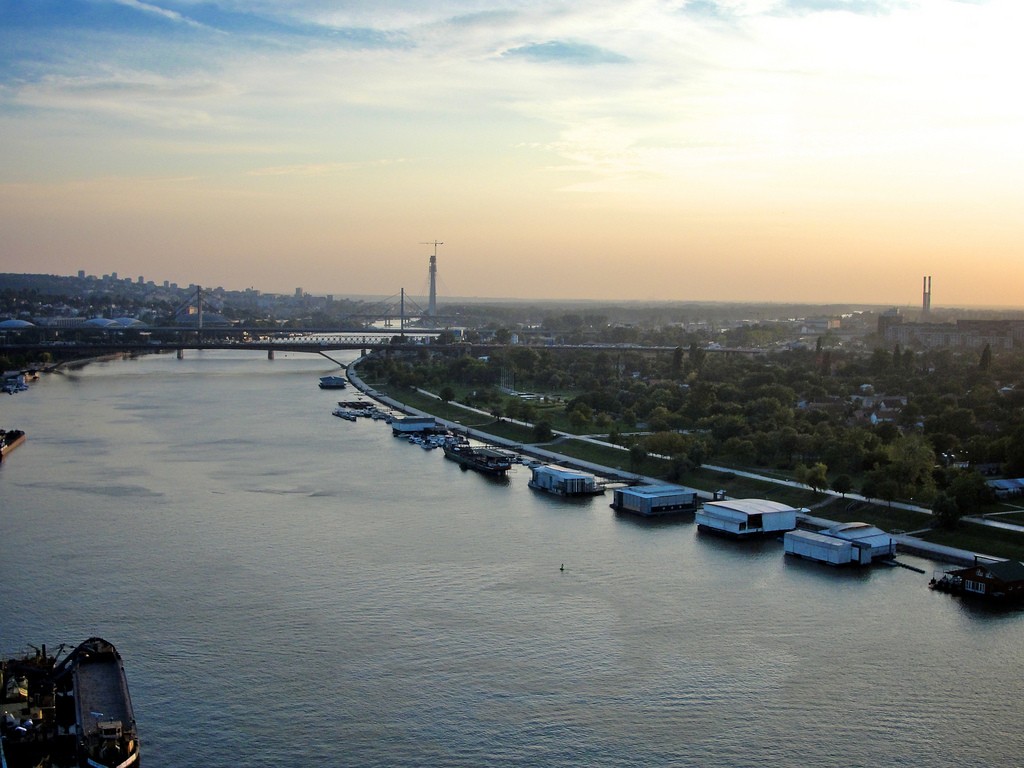 Finding work in Serbia, opening a business here, or providing a proof of foreign income (e.g. pension check) greatly simplifies the process. In recent times the Serbian government provides incentives and subsidizes opening businesses in Serbia.
Additionally, Serbian corporate taxes count among one of the lowest in Europe. This especially good if you want to run a business and stay active during your retirement.
Cost of Living in Serbia
Cost of living is Serbia is among the lowest in Europe, which is a great advantage for expatriates looking for a place to reside in.
The cost for living in Serbia is roughly half the cost of living in the United States or Western Europe. Rent in Serbia costs just one-fifth of the cost in the United States an Western Europe.
Because of low living cost, Belgrade has become an attraction for business investments and residence alike. Serbia offers a prime cost-benefit ratio for its EU proximity. Its affordable cost of living and excellent location is extremely attractive for both investors and retirees.
Real estate price, food, other grocery expenses, transportation, everything in Serbia is very affordable. Regionally, Serbia is more affordable than some of its neighbors, like Hungary, Croatia and Romania. Shopping in the local marketplace, buying local goods and using local services decreases the cost of living even further.
Other Resources for Traveling and Living in the Balkans
Are you planning to retire in Serbia or are you considering other countries as well? Check our guides on retirement in Bulgaria, and Montenegro. If you are visiting Serbia soon, check the best places to stay in Belgrade.