How to Get from Phnom Penh to Sihanoukville? Let's analyze how to travel between these two Cambodian cities by bus, taxi and train
Are you in Cambodia and would like to know the different route options to get to Sihanoukville? This post will inform you of how to travel and and how to buy tickets from Phnom Penh to Sihanoukville.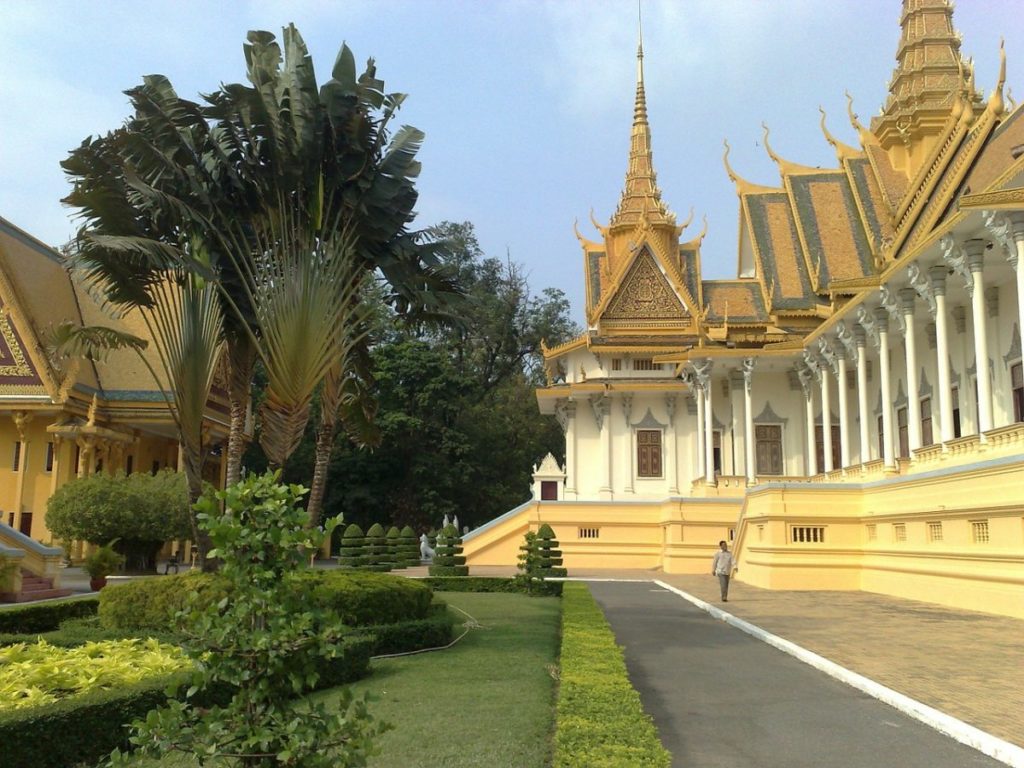 Phnom Penh to Sihanoukville The Route
Phnom Penh is Cambodia's hectic capital city, home to 1.5 million people. The capital attracts tourists interested in Cambodia's controversial history, with temples, the Royal Palace and the Killing fields. The killing fields are located just outside Phnom Penh city centre. Phnom Penh also has a number of casinos and card rooms that are also a driving factor boosting Cambodia's tourism.
Sihanoukville, also known as Snooky, is a chilled out beach town and has a much slower pace than Phnom Penh. Sihanoukville has recently developed its town infrastructure and is receiving more visitor year after year. The distance from Phnom Penh to Sihanoukville is around 230km.
Phnom Penh to Sihanoukville by Bus and Minivan
Travelling to Sihanoukville by bus or minivan is going to be the cheapest way. The journey will take 4-6 hours depending on departure time and traffic. This will mostly be a minivan, however there is now a new company called Giant ibis, they operate on a new conventional bus.
You will get more room and a big comfortable seat on this big bus. The price of the minivan and Giant ibis is more or less the same. Giant ibis will also pick you up from your hotel if you are staying at one of their partnered hotels.
Below you can search and book your tickets from Phnom Penh to Sihanoukville:
How to Buy Bus tickets from Phnom Penh to Sihanoukville
The easiest way for both the minivan busses and Giant ibis would be to book online. You can book minivans at Bookaway. You can book Giant ibis on their official site.
Phnom Penh to Sihanoukville by Taxi
Getting to Sihanoukville from Phnom Penh by taxi might be a good option if you are a travelling with a group and would like a more comfortable and faster journey. Taxi rides will be between $45-60 depending on what time of year and depending on your negotiation skills. The travel time will be between 3-4 hours depending on traffic and your driver's need for speed.
How to hire a Taxi from Phnom Penh to Sihanoukville
You can book a taxi online and will usually be served a 4 seat Camry, which will have adequate legroom and is surprisingly comfortable. You will pay a bit extra to book online but will save you some hassle if that's not your cup of tea.
If you would like to negotiate in person, you can travel to the place where a lot of the minivan and bus companies ask you to meet.
They are all located near the River Front, which is also near Wat Phnom, 106th Street and the Night Market. In this area you will see a lot of minivan companies, Giant ibis and you will also see lots of signs and people offering taxi services.
Phnom Penh to Sihanoukville by Train
As of recently, you can now make the journey from Phnom Penh to Sihanoukville by train. The train is somewhat comfortable with air conditioning but I would say not as comfortable as Giant ibis or a private taxi.
You get to enjoy some great scenery, however the travel time can be 6-7 hours, which on average will be longer than the bus. This train only runs on Fridays and the weekend.
Where to buy Train tickets from Phnom Penh to Sihanoukville
The easiest way to buy tickets is in person directly at the railway station. The railway station is just off 106th street and the Srars Chork Police Station. You may have to buy these tickets in advance to ensure you have a seat on the train.
You can also book online and check train schedules in the country on the Royal Railway Cambodia website.
Phnom Penh to Sihanoukville by Plane
Sihanoukville has a very small airport, but there are in fact small planes that fly directly from Phnom Penh to Sihanoukville. This flight is between 30-45 minutes and will be the fastest way to Sihanoukville. With great speed, comes great price.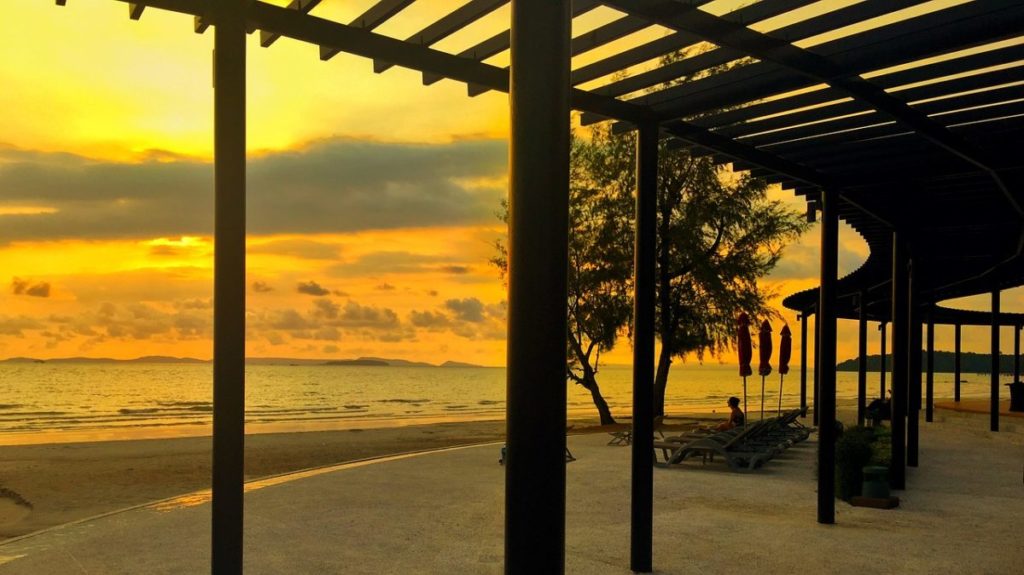 This will be the most expensive option, however depending on the time of year could be worth it to save you the hassle with all the traffic.
How to buy plane tickets from Phnom Penh Sihanoukville
You can compare and book tickets for this route using Jetradar.
Hotels in Phnom Penh
Lumiere Hotel – an excellent hotel in a privileged location in Phnom Penh.
Orussey One Hotel & Apartment – another great option featuring a rooftop swimming pool.
Hotels in Sihanoukville
360 Resort – an excellent option to stay in Sihanoukville offering great views.
Sunset Lounge – a great place to stay in Sihanoukville with easy access to the beach.
Other Cambodia Resources
If you are traveling to Cambodia and Southeast Asia you might want to check some of our other guides to the region. Check where to stay in Siem Reap and our post on travel insurance to Cambodia. You can also check the average and minimum salary in Cambodia.
Are you planning to visit Sihanoukville or have you already been to Cambodia? Leave your thoughts and questions in the comment box below.