If you are planning to travel by train from Ostrava (or to Ostrava) in the Czech Republic, this post will cover all the possible aspect of your railway travel, including prices and destinations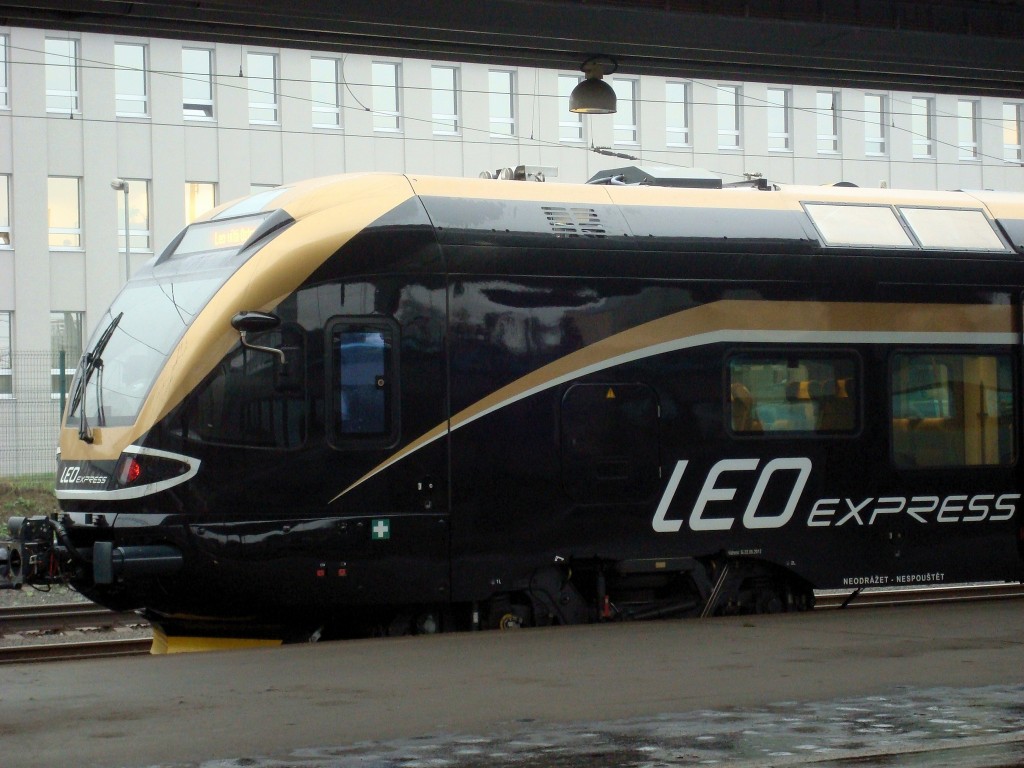 Ostrava is a city in the extreme Northeast of the Czech Republic, and due to its strategical locations, a lot of European trains especially crossing Central Europe from South to North pass by this Moravian city.
Ostrava has several stations, but the main one is called Ostrava Hlavní Nádraží, it is also the closest to the old town and most attractions in the city. Apart from the Czech Railways, two private companies operate in Ostrava: RegioJet and Leo Express.
Despite being a relatively small city, it has a large number of train connections for its size, and there are trains connecting Ostrava to the following destinations:
National:
Olomouc, Prague, Brno, and other smaller cities.
You can buy all national tickets from Ostrava to other cities in the Czech Railways website www.cd.cz, they have an english version, and often online prices are cheaper than buying at the counter (if you buy with a considerable amount of time before hand).
International:
Moscow, Minsk, Brest, Saint Petersburg, Vienna, Vitebsk, Baranovichi, Smolensk, Warsaw, Bratislava, Žilina, Košice and Warsaw.
Some trains passing by Ostrava go as far as Kosovo, Serbia and Bulgaria.
Where to stay near the Ostrava Railway Station?
You can check on this link for hotels near the Ostrava Railway Station on Booking.com.
How to Buy Cheap Train Tickets to Ostrava and in the Czech Republic
The cheapest option is to buy from the Czech Railways website, there will be no intermediaries and you can buy it from the United States, or just about anywhere. At the moment, they only accept paymen with Debit / Credit cards, or using the PaySec system. Which is a pity, as for example the Deutsche Bahn accepts also PayPal.
You will be able to buy all national tickets from Ostrava to other cities in the Czech Republic from this website, some international routes are also available for purchase online, but not all of them.
Trains from Ostrava to Moscow and Saint Petersburg, Russia
There is one daily train starting at Budapest, Hungary and finishing at the Moscow, Belorusskaja Station.
The train 022A operating the route Prague – Saint Petersburg passes through Ostrava and ends in the Saint Petersburg Vitebski Station
Trains from Ostrava to Minsk and Brest, Belarus
The same train that links Ostrava to Moscow passes by Minsk, in the route Budapest – Moscow route.
Trains from Ostrava to Warsaw, Kraków and Katowice, Poland
There are many trains on this route, mostly legs of a bigger journey somethings starting at Prague, Wien, or Budapest.
There is one train running the line Kraków – Budapest per day that stops in Ostrava.
Trains from Ostrava to Bratislava and Zilina, Slovakia
There are many trains, almost hourly linking Ostrava to Žilina, and some of them continue all the way to Kosice.
Surprisingly enough there are just 2 daily trains connecting Ostrava to Bratislava directly, otherwise a change in Brno is necessary.
Trains from Ostrava to Budapest, Hungary
The trains that do the line from Ostrava to Budapest are the same that run on the Ostrava – Bratislava line.
Alternative methods of transport:
If you are on Budget, you may use Student Agency, one of the biggest bus operators in the Czech Republic.
Other Resources for Traveling Central Europe
For those traveling in the region, check our guides on where to stay in Prague and Krakow. You might also want to check our guide to Bratislava.