Where to stay in Wellington? Check below our guide to the best areas in the capital of New Zealand, featuring a cost of travel analysis for the city
If you are interested in finding the best places to stay in Wellington, this guide is perfect for you. Wellington is the capital of New Zealand and rests itself at the bottom of the North Island. Wellington has multiple and diversely different neighborhoods and you can't go wrong with any place you choose to stay in the city; however, there are highlight areas that can bring unique experiences to every traveler.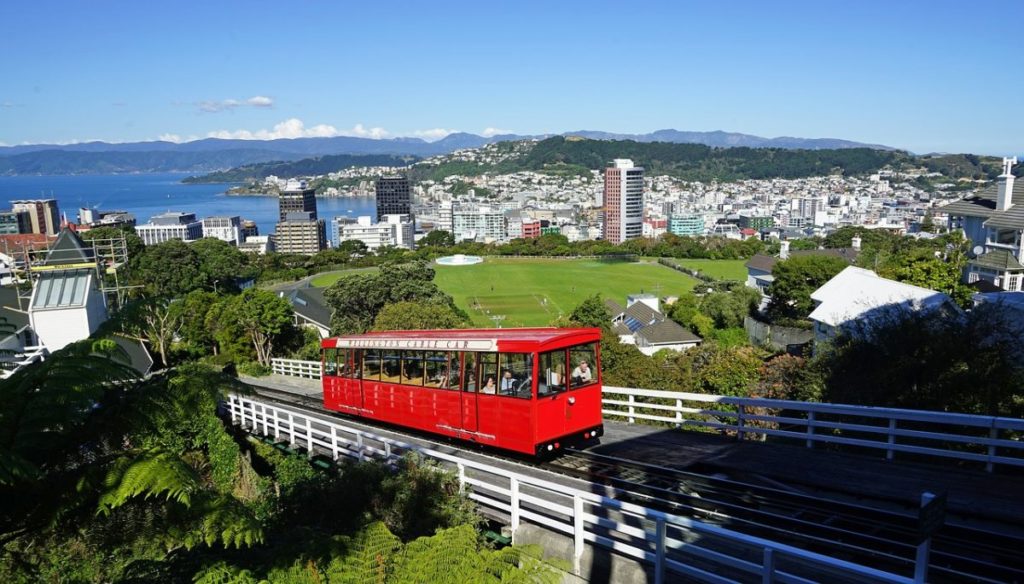 In this article you will find tips to gain the best experience that the Coolest Little Capital in the World: Wellington.
Tourism in Wellington: Overview
Wellington has old history, as does the country of New Zealand. The Maori have been recorded as living in New Zealand as early as the year 1280. With the rise of settlers, Wellington became the capital in 1865, taking place of the previous capital, Auckland.
Today, Wellington is the central for all of New Zealand housing its Parliament, artistic, and native culture. One will find that the culture of the Maori is intrinsically intertwined with the modern culture. Wellington's name is Maori is Te Whanganui-a-Tara.
Wellington is a beautiful city resting itself between the water and lush green mountains. One unique feature of Wellington is that it is the world's windiest city; a title that can be reflected in the famous Wellington sign in Miramar.
Wellington is a safe city, even at night. They daytime is bustling with people and cars, the same as night. At night, in some of the busier districts which are host to a plethora of bars and restaurants, cops patrol peacefully along the sidewalks. Please note that open containers of alcohol are illegal in the streets and come with hefty fines. As with any city, being aware of your surrounds is key, but you will have no trouble walking, day or night in the capital.
Getting Around in Wellington
The best way to get around the city is by walking, which can be an arduous task. The city is stacked amongst green hills and many streets have a steep incline or offer a vast set of stairs as an alternative. However, some parts are relatively flat and can be easily maneuvered with walking. Another option besides walking is public transportation.
The city has plenty of buses and taxis to take you to any destination you desire. Driving is not suggested if you are not used to driving on the left-hand side of the road. Even if you feel up to the task, Wellington is made up of many one-way streets and without prior knowledge, a wrong turn could lead to an accident. It's best to stay on your own feet or use other means of transportation with a local driver.
If you want to continue traveling inside New Zealand, one option is to take the train. You can buy train tickets inside New Zealand using 12go.asia.
Best Places to Stay in Wellington, New Zealand
There are so many unique locations in this city that there isn't really one central area to stay; however, there are small highlight areas that offer the best experiences the city has to offer. These are some of the locations where accommodation is widely available and convenient.
Cuba Street
Cuba Street in Wellington is an infamous walking mall. It boasts several blocks of hotels, shops, restaurants, and bars. It is a unique street that feels homely yet energetic. Some highlights of the street are Fidel's Cafe where you can get the best milkshakes and also try the unique Tim-Tam cake. The cafe also boasts great breakfast and brunch. One of the best budget eats is Ekim Burgers. It has a junkyard appearance filled with re-purposed chairs and unique graffiti art but boasts the best burgers and chips in the city.
Cuba Street is also a short walk to the Aro Valley which hides a great small brewery that mixes the best local beer. Garage Project is a highlight for any traveler searching for a beer tasting experience. If you want tapas, try the hidden one-street off Cuba, Havana Bar. Nested in an old home, it offers delicious food in a fun atmosphere.
Lambton Quay
For the shoppers at heart, Lambton Quay is your kingdom. It rests within the CBD, Central Business District, of Wellington. The Quay is home to your more famous brands for shopping including Top Shop and Lululemon. The Quay also is home to many hotels and restaurants to cater to all travelers. Even if you don't stay in that area, it's a highlight to walk down.
The Waterfront
Another great location that is centrally located to tourist attractions, both day and night, is the Waterfront area of Wellington. Lying on the front of the bay, the Waterfront has many hotels to choose from as well as a central location to Courtenay Place.
On Courtenay Place you will find all the bars and restaurants in a row, along with some theaters. Some of the more unique places on Courtenay Place are The Library Bar and Motel Bar. For the daytime and children inclined, the Waterfront also boasts home to Te Papa, a free museum that has both New Zealand's history as visiting exhibits. The museum is certainly a highlight for any traveler as the exhibits have a great infrastructure and organization.
Budget Accommodation in Wellington – $
YHA Wellington – a great budget option to stay in a very central location, with easy access to the Courtenay Place and the waterfront.
Hotel Waterloo & Backpackers – an affordable accommodation offering dorm beds and private rooms, close to the Wellington Railway Station.
Reasonably Priced Accommodation in Wellington – $$
West Plaza Hotel – an excellent accommodation option in a very central location in Wellington.
Travelodge Hotel Wellington – a great hotel close to the Lambton Quay, one of the best places to stay in Wellington.
Luxurious Hotels in Wellington – $$$
InterContinental Wellington – a magnificent luxurious hotel in a great location in Wellington.
Highlights and Hints
All of Wellington is an attraction. You can't go wrong with vising and it truly is the coolest capital. Some of the hidden highlights in Wellington are the weekly Farmer's Market on the Waterfront. The market takes place on Sundays starting at 7:30am. A nighttime market is also an option for the food experience. Instead of buying groceries, the Night Market offers a vast and diverse host of food, as well as music and small performances. The Night Market is on Cuba Street on Friday and Saturday nights from 5pm-11pm.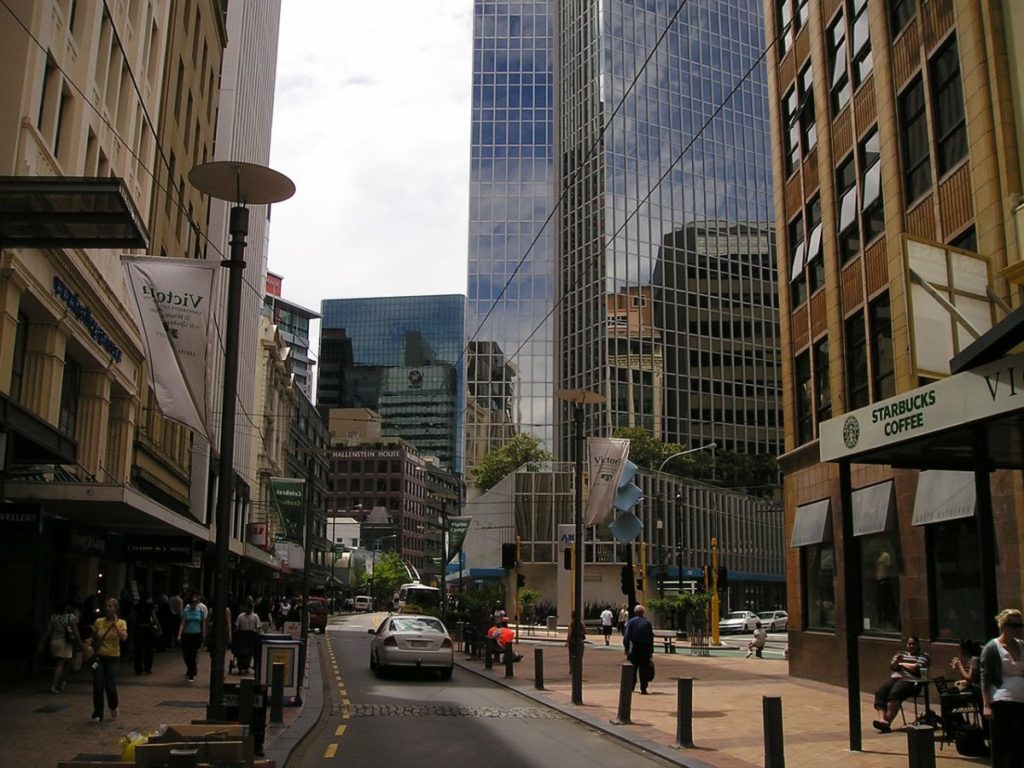 The museums are a unique feature for Wellington. As mentioned, the Te Papa Museum is a highlight for Maori culture and New Zealand history. Another museum is the famous, Weta Workshop founded by Sir Peter Jackson for his Lord of the Rings Trilogy. The workshop is located in Miramar and offers daily tours.
For the outdoor inclined a hike up to the Mount Victoria Lookout brings amazing views to the city. For a more hidden and less touristy vantage point, visit the Brooklyn Bunkers. The abandoned bunkers are covered in unique graffiti art and give a view of Wellington from the other side of Mount Victoria. To access the trail to the bunkers, there's a small park at 229 Aro Street. Park there and begin the hike from a dirt trail leading up into the hill.
Wellington is also conveniently located on the bay and offers a ferry for a quick hop over to the South Island.
Cost of Travel in Wellington
Wellington is an expensive city. On average a traveler will need 175 USD per person to encompass their accommodation, food, and travel per day. Restaurants and bars are expensive, but one can save my visiting the Farmer's Market where you will find the best price for fresh groceries.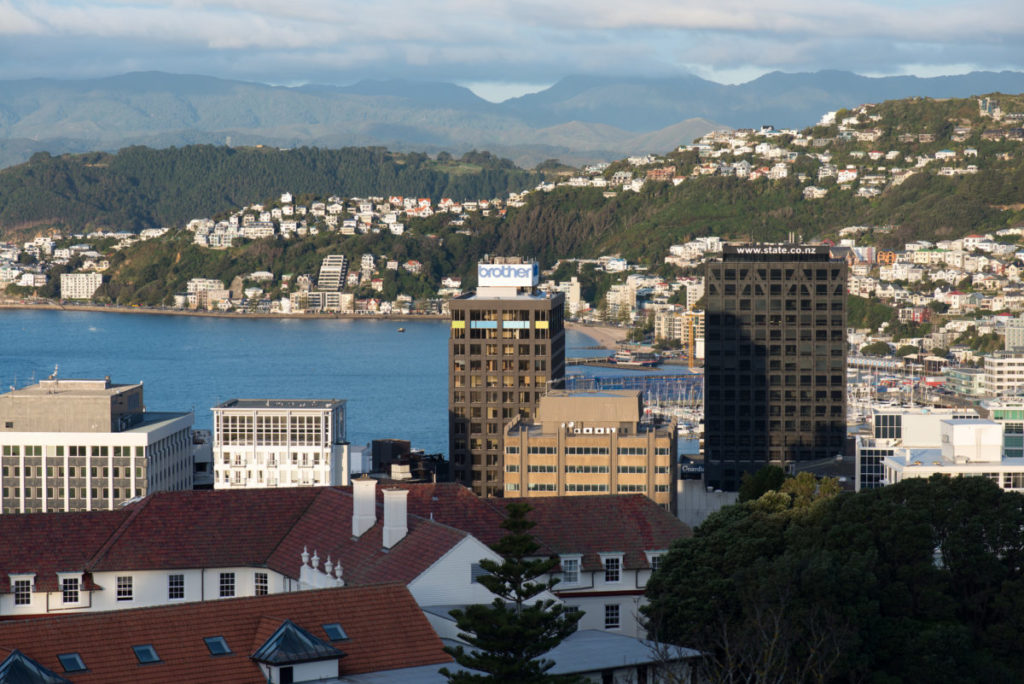 Wellington International Airport is located a short distance away from central Wellington in Miramar. It is easy to catch a taxi from the airport into the heart of Wellington. While flights to Wellington are expensive, availability and deals are increasing and can easily bought online.
If you are flying to New Zealand, compare and book flights using Jetradar.
Best Months to Visit Wellington
The best time to avoid the worst of the wind and some of the peak tourism, is between March and May. For Wellington this is like autumn and boasts warm weather with calmer winds. Winter is definitely not the best time to visit the city. It runs from June to August and the wind is at its strongest then.
Either way, you can't go wrong with choosing Wellington as a destination. It offers an abundance of culture and adventure for every traveler.
If you are interested in traveling in Oceania, you may want to check some of our other guides to the region. Check where to stay in Melbourne and our guide to the best places to stay in Sydney.
Are you preparing for a stay in Wellington or you are already in the city? Leave your questions and thoughts in the comment box below.