The best places to stay in Shenzhen are an excellent choice for tourists willing to visit and shop in one of the most dynamic cities in Southern China
If you want to enjoy the best places to stay in Shenzhen, this post will explain which areas are ideal to enjoy this young business city to the fullest. From the Luhou port to the Dongmen street, Shenzhen is a great destination for shopping, enjoying authentic Asian food and also to prospect new business opportunities in China.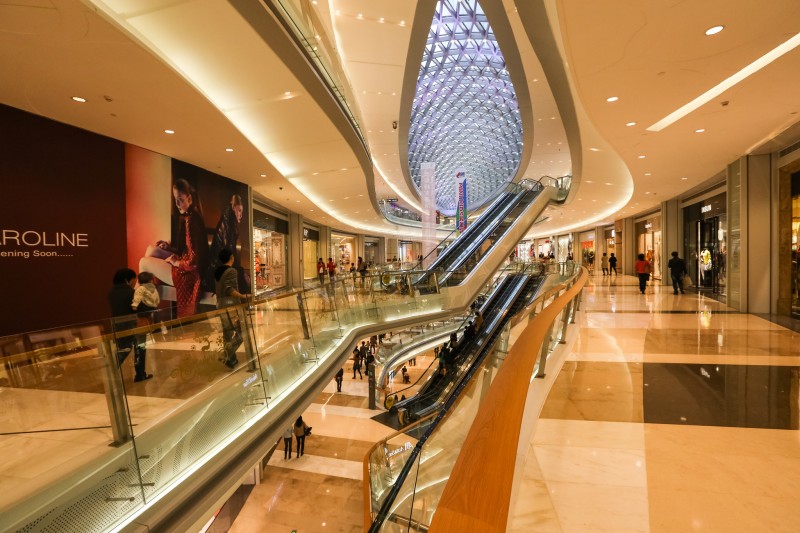 Tourism in Shenzhen: Overview
Shenzhen was a small market town without much economic relevance a few decades ago. As the Chinese miracle started, the destiny of Shenzhen has changed, and now it has a population of over 10 million inhabitants.
In 1980, Shenzhen was chosen by the Chinese government to become the first Special Economic Zone. The SEZ have a number of government incentives that attracted business and factories to Shenzhen at a fast pace. Its location close to Hong Kong also contributed for the economic success of Shenzhen.
Nowadays Shenzhen attracts millions of tourists and business visitors, and its a great destination for shopping and the main point of entry for many tourists visiting China from Hong Kong.
Best Places to Stay in Shenzhen, China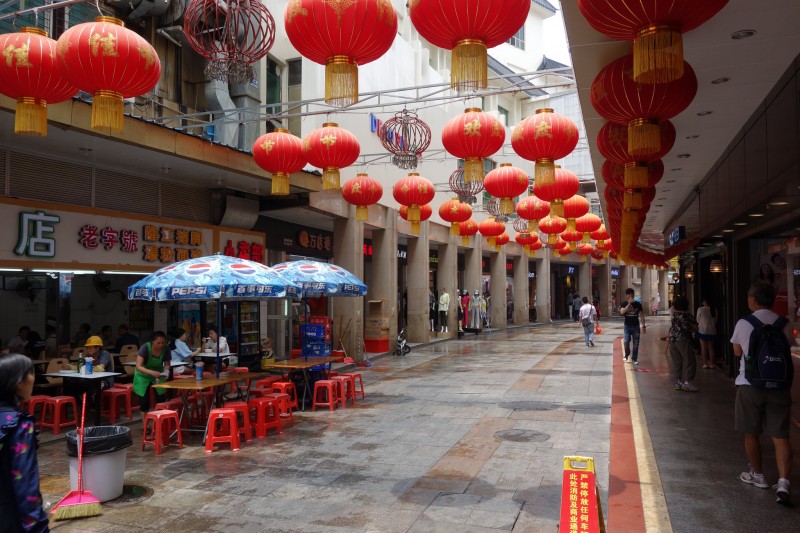 Dongmen Street
The Dongmen Street is certainly the most well known area in Shenzhen, and often featured in tourism videos about the city. The Dongmen Pedestrian Street is one of the best areas to stay in Shenzhen, and a great place for shopping.
The area also offers great eateries in its vicinity, for all budgets. The Dongmen area is a must for tourists in Shenzhen, and probably the most visited attraction.
Click here to find accommodation near the Dongmen Street on Booking.com
Luohu District
The Luohu District is the starting point from visitors coming from Hong Kong to Shenzhen. The port of entry in the Luohu District is called Luohu Port, and this area is quite convenient if you are coming just for a short stay in Shenzhen.
Click here to find accommodation near the Luohu District on Booking.com
Huaqiangbei Subdistrict
The Huaqiangbei area is a subdistrict of the Futian District, and the main business center of Shenzhen. If you are visiting Shenzhen on business, this is probably the most suitable area.
Click here to find accommodation near Huaqiangbei on Booking.com
Nanshan District
The Nanshan district is the best area to stay in Shenzhen if the purpose of your visit is tourism. The main attractions in the city are located in this part of Shenzhen, including Splendid China and Window of the World theme parks.
Budget Accommodation in Shenzhen
Shenzhen Ivy Youth Hostel – a budget option in Bao'an district of Shenzhen.
Enigme Hostel – Futian – another great Hostel near the Shenzhen Convention & Exhibition Center, in the Futian district.
Reasonably Priced Accommodation in Shenzhen
Huaqiang Plaza Hotel Shenzhen – an excellent choice for business visitors to Shenzhen.
Vienna Hotel Shenzhen Xiashuijing Subway Station – Located in the Bao'an district, the value for the money of this hotel is just amazing.
Hyatt Place Shenzhen, Dongmen – a great hotel with easy access to the metro (Laojie station).
Luxurious Hotels in Shenzhen
Shenzhen Marriott Hotel Nanshan – one of the most luxurious hotels in the Nanshan district of Shenzhen, from the renowned Marriott hotel chain.
The Langham, Shenzhen – a sumptuous hotels featuring 2 swimming pools and one of the most beautiful interior designs of all hotels in China.
Four Seasons Hotel Shenzhen – a refined hotel located in Futian, one of the best places to stay in Shenzhen. It features a beautiful decoration and two pools, one indoor and one outdoor.
Cost of Travel in Shenzhen
Shenzhen is much cheaper than its "richer neighbor", Hong Kong, however it is a relatively expensive city for Chinese standards. The city is in the Guangdong province, one of the fastest growing regions in the world, therefore it attracts a lot of migrant workers and business visitors.
The cost of living in Shenzhen is way lower than in most Western European capitals or North American cities. On the other hand, if you visiting China after a Southeastern Asian tour, you may find it pricey.
The transport system in Shenzhen is quite efficient, and at the same standards as those in Japan or Germany. Tickets are quite affordable, and getting around certainly will not impact your budget heavily.
Food is another appealing aspect about Shenzhen (if you like Chinese food). Street food is widely available, tasty and inexpensive. There are also restaurants for all budgets, and the Chinese hot pot is a good choice if you are visiting China for the first time.
Accommodation wise, Shenzhen is very diverse. You will find options for all budgets, from cheap dorm beds in hotels to luxurious business hotels.
Best Time to Visit Shenzhen
The Best time to visit Shenzhen is probably Autumn and late Spring. Shenzhen has a subtropical climate, with mild winters and hot summers. Occasional typhoons also happen in the region, however, the intensity tends to be not so strong.
From September to December the weather tends to be stable, and the city has a moderate influx of tourists.
Its advisable to avoid traveling to Shenzhen (and China) during the spring festival, as train stations and airports tend to be packed with Chinese people traveling to their home cities for the Chinese New Year. The Chinese New Year doesn't have a specific date according to the Gregoria Calendar (used internationally). However, it usually happens in late January or February.
Winter can be also a good idea, especially if you are running away from the cold in Europe or North America. The winter is pleasant in the city and the temperature rarely drops below 13 C / 55 F.
Related Posts