Best cities and countries to learn Russian. Let's learn what are the best places for those willing to study the most spoken among the Slavic languages
Are you considering learning Russian? Check below the best cities and countries to learn the language, with an overview of costs, visas and schools available in each one of these languages.
Learning Russian: Overview
If you have reached this article you are probably consider, or have already started learning Russian. The most spoken among the Slavic languages is not a language for adventurers looking for exotic destinations.
In fact, Russian is among the most spoken languages of the world, with just about 150 million speakers. It is also the second language for 110 million people. It is currently official in 11 states and you can use it to communicate from within the eastern part of the European Union, to the Russian border with China.
Learning Online (Distance Learning Before you Travel)
If you are a complete beginner in Russian, learning the language online might actually be an excellent option. I truly believe that going to a country to learn a language works best when you have at least a basic grasp on it.
For that reason, before you pack your bags and move to Russia or Ukraine, you might want to consider arriving there knowing at least the most basic words.
Now that you know how powerful and useful learning Russian is, we can start considering where to learn it.
1 – Riga, Latvia
While Latvia does not recognize Russian as an official language, it is still widely spoken in Riga. In fact, The capital of Latvia has the highest percentage of Russian speaker among all European Union members.
The historic bonds between Riga and Russians are centuries old. Riga was part of the Russian Empire and the Soviet Union, so the language is deeply rooted in the city.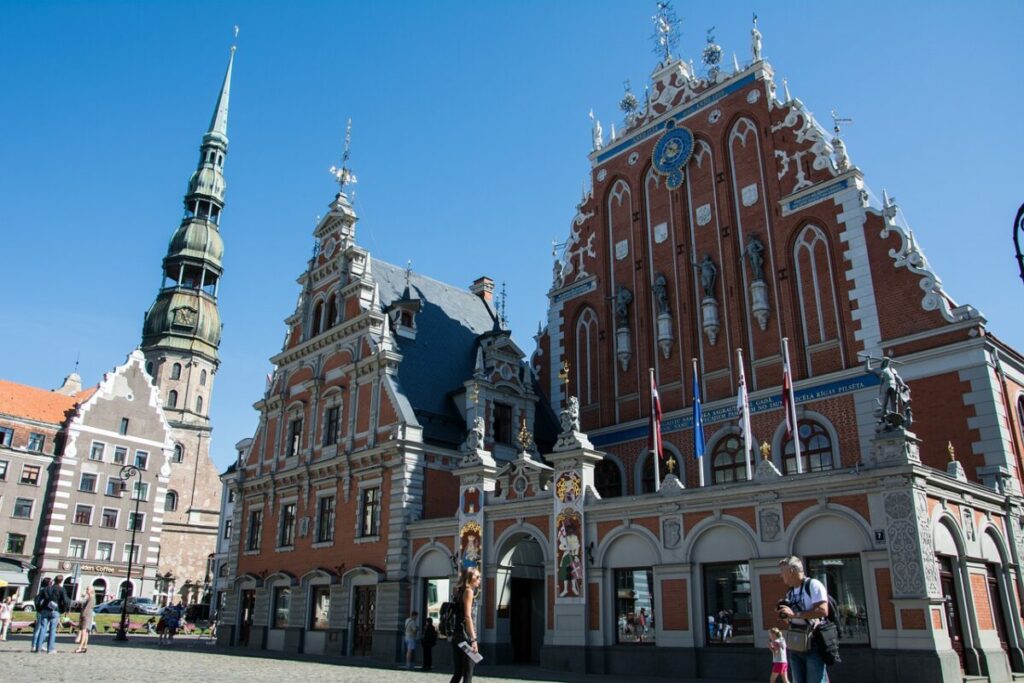 The majority of places to learn Russian in Riga are private language schools. Some of them are Lidenz and Russian Academy.
Being a part of the European Union, getting and staying in Russia is pretty easy for Europeans. It is also easier than getting to Russia for North Americans who require a visa.
2 – Tallinn, Estonia
Similarly to Latvia, Estonia has a sizeable Russian population that dates back to the times when the country was part of the Russian Empire. Today, Estonia is a full EU member, but a considerable part of its residents are either native Russian speakers, or at least fluent in the language.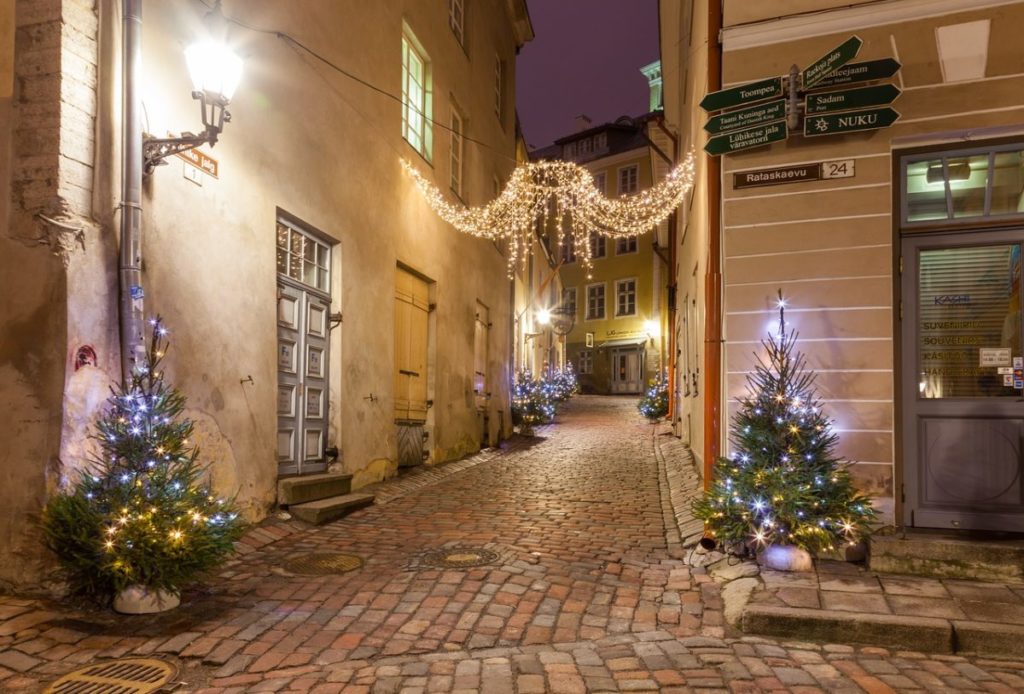 Just like in Riga, most Russian courses are available on private language schools. One of them is Multilingua and the other one is Puskini Instituut. Alternatively, the Tallinn University also has a Russian Language Summer School Course.
Tallinn is also pretty close to Russia, and you can travel visa free (eVisa) to Saint Petersburg from Tallinn. Both cities are just 370 km apart, and they are great places to practice your Russian skills.
3 – Minsk, Belarus
Minsk is the capital of Belarus, one of the most unique countries in Europe. While Belarusian and Russian are the official languages in the country, in the streets of Minsk you will only listen Russian.
Belarus like most Soviet Republics went through a process of Russification. While some republics managed to save their local language, others have lost it. That is the case of Belarus, in which Russian took over all parts of daily life.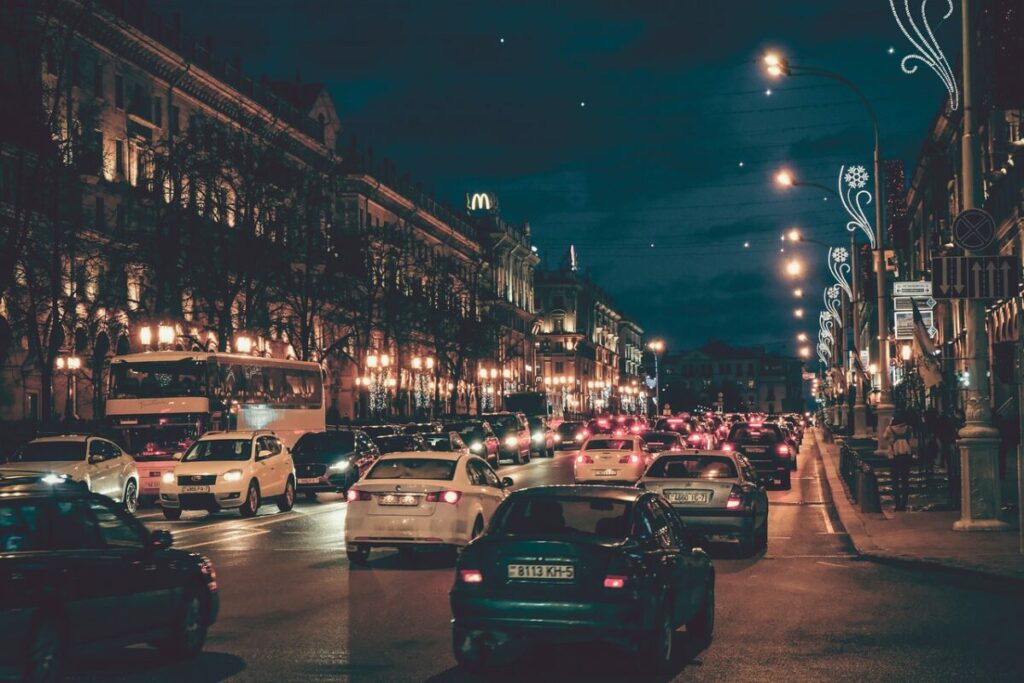 Belarussian is also an East Slavic language, like Ukrainian and Russian. This reason also contributed to the "standartization" of the language to Russian. While you can see signs and some other official things written both in Russian and Belarussian. In reality, virtually everyone speaks just Russian in their daily lives.
Russian language courses are provided by both private schools but also public universities. The Belorussian State University offer Russian language courses. City-Lingva is one of the private language schools offering it as well.
Belarus is also an extremely affordable country. Which makes of it even more appealing to stay for a longer term. Finally, the country has been opening up, and short visits without a visa are possible for a number of Western nations visitors.
4 – Almaty, Kazakhstan
Almaty is the biggest city in Kazakhstan, yet another former Soviet republic. Kazakhstan is probably one of the best places to learn Russian in Central Asia. While it is pretty common to find Russian speakers in the region, Kazakhstan is the republic with the most Russian speaking residents in Central Asia.
Just like most of the countries in the region, Kazakhstan is also pretty affordable. The Kazakh tenge, is the local currency, which has been losing value constantly over the last few years. For that reason, If you are coming from Europe or North America, you will be probably very pleased to see accommodation prices in Almaty.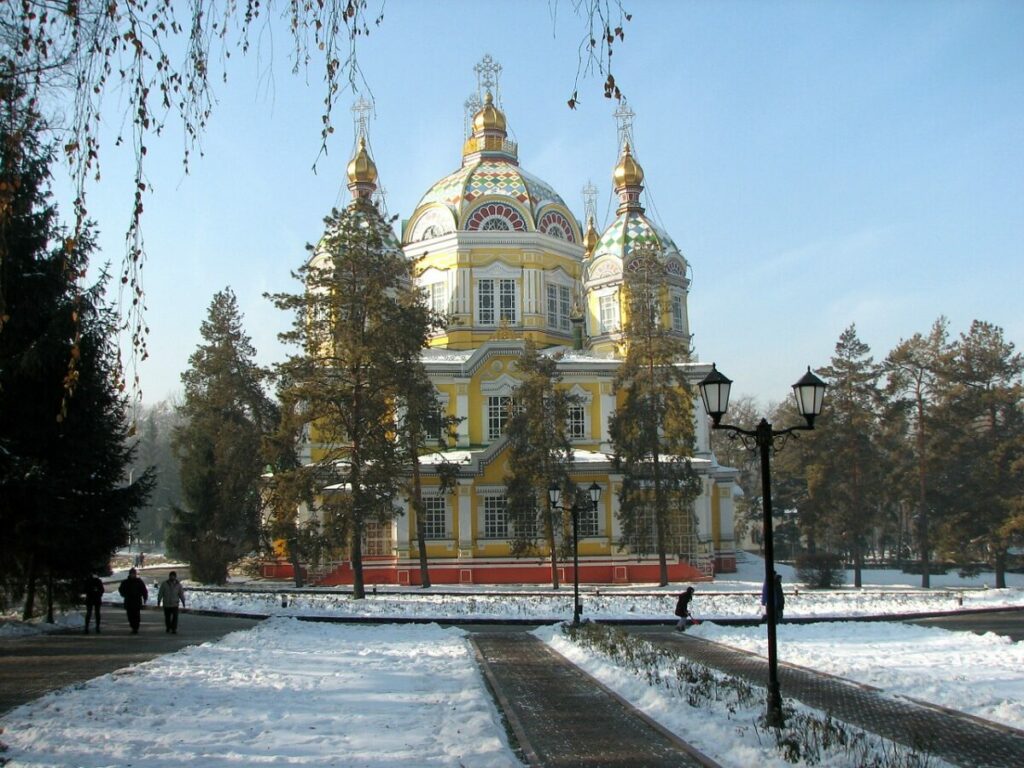 You can study Russian in Almaty in both option: in an university or with a private school. The Kazakh Ablai Khan University offer Russian language courses for foreigners.
Despite being the biggest city in the country, Almaty is in fact not the capital of Kazakhstan. This helps to keep prices in the city affordable, and language learning opportunities are high.
5 – Chisinau, Moldova
Moldova is one of the least known countries who got independent after the end of the Soviet Union. Located in Southern Europe and bordering Romania and Ukraine, Chisinau might be a great option to learn Russian.
While currently you can't learn Russian at an University in Chisinau, there are many private schools offering different types of tutoring. Among them, you can check the offer at ILTC.
The country of Moldova is also one of the cheapest countries to travel and live in Europe. You can expect to find accommodation easily, and pay just a fraction of what you would pay in cities like Moscow or Tallinn.
6 – Kiev, Ukraine
Kiev or Kyiv is today one of the biggest cities in the world by number of Russian speakers. And even if Russian is not an official language in Ukraine, you can expect almost all of the Kiev residents to have perfect command of it.
Apart from being a place with high density of Russian speakers, Kiev is also a great city to visit and to live. With its population of almost 3 million inhabitants, the city offers great options in terms of entertainment, nightlife and cultural events.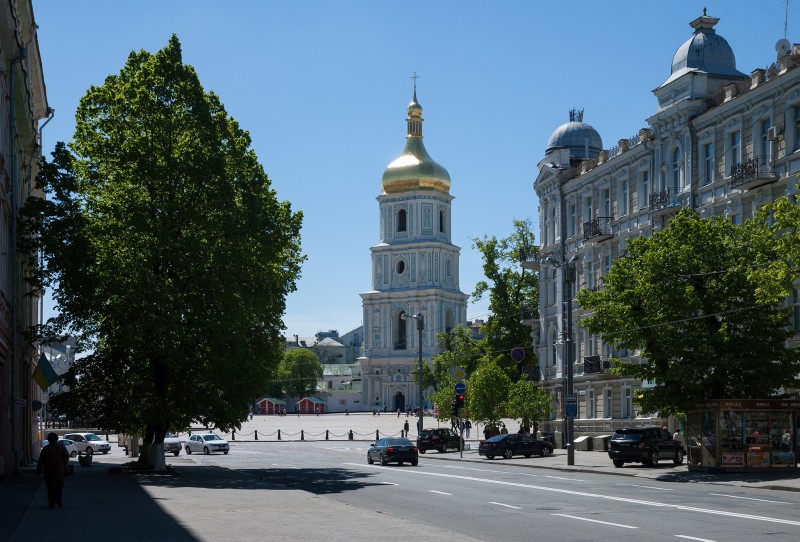 The Ukrainian capital also has a highly advanced transport network, with direct flights to most European capitals and many cities in Asia. From Kiev you can easily explore other Ukrainian cities by train, and even the neighboring countries of Moldova and Belarus.
Finally, the visa free access for up to 90 days to Ukraine makes it fairly more attractive than Russia with its complicated visa application process.
7 – Odessa, Ukraine
Another option to learn Russian in the Ukraine is the magnificent city of Odessa. The port city of Odessa has some of the highest concentration of Russian native speakers in Ukraine.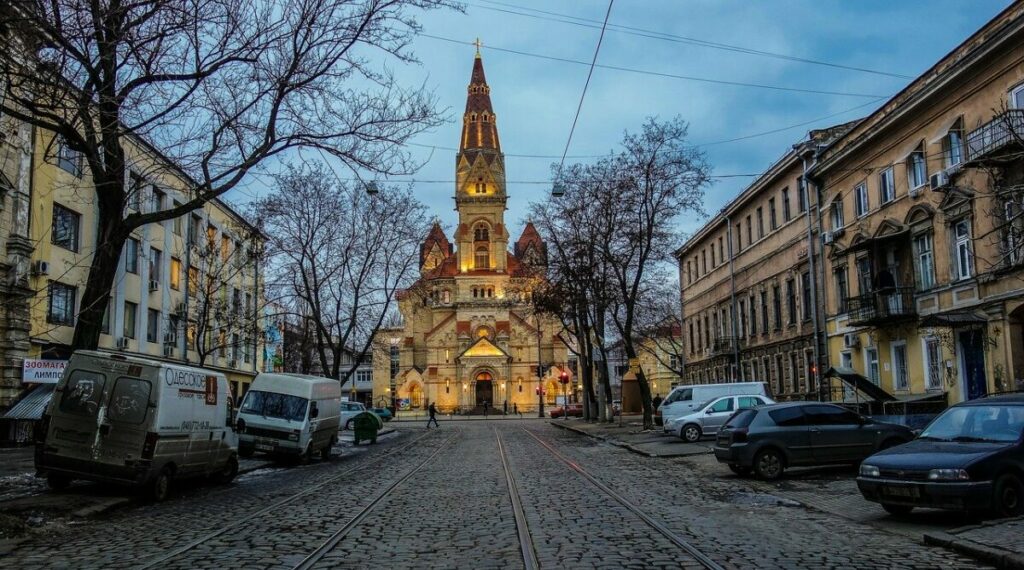 The Odessa I.I. Mechnikov National University a good point of start. Apart from that, many private schools also offer courses.
Odessa is also fairly more affordable than the capital Kiev, and therefore a great option if you have a restricted budget. As mentioned above, the visa free for up to 90 days also adds to the attractiveness of this city.
8 – Moscow, Russia
When it comes to speaking Russian, Moscow is something that comes to mind first. The former capital of the Soviet Union and the current capital of Russia is the most populous city speaking Russian officially.
There are many factors attracting Russian learners to Moscow. Among them we can mention the culture, history, architecture, art galleries and museums, nightlife and transport architecture.
Learning Russian in Moscow obviously involves all possibilities you can think of: universities, schools, private tutors. The Moscow State University has a department for Russian Language learning at MSU.
Moscow is surprisingly a multicultural city. Citizens of all the former republics in the Soviet Union, and current republics inside Russia choose to live in Moscow for its better financial prospects. Visiting Moscow is a must for every Russian enthusiast.
9 – Other Cities, Russia
If you want to truly experience the Slavic life beyond the cosmopolitan Moscow, you should consider learning Russian in other cities in Russia.
In fact the country has reasonably big cities which you may never heard of. Those often have great infrastructure and are the perfect environment to learn Russian.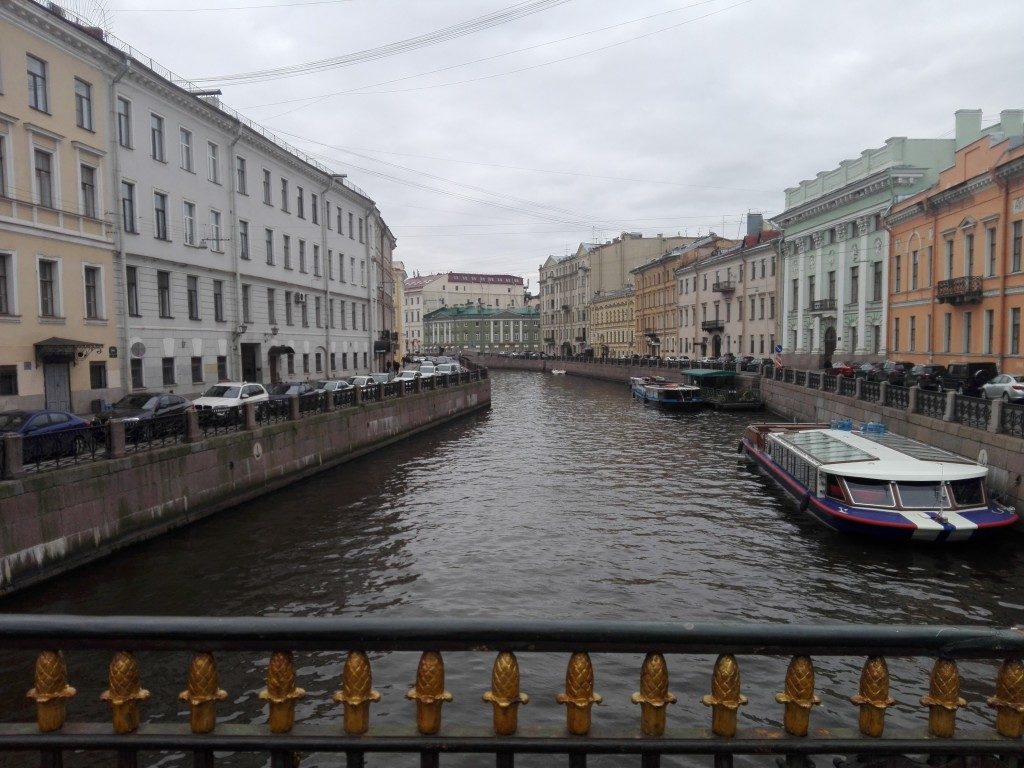 Among many options, you can take Russian courses in the Kazan Federal University or at the Saint Petersburg University.
Don't expect locals to speak English, especially if they are older than 30 years old. For that reason, if you want to venture those lands, acquiring a basic level of Russian before your arrival is highly recommended.
Other Resources for Traveling in Russia and Eastern Europe
If you are traveling to Russia or Eastern Europe you might want to check our guides to the region. Check where to stay in Kiev and the best places to stay in Minsk, Belarus. You can also read our guides on getting from Moscow Airports to the city center.