How to get from Batangas to Puerto Galera? Check out all the possible ways to travel between Batangas and the island paradise.
Are you currently in Batangas and want to visit the beach and diving paradise of Puerto Galera? This article will show you all the available travel options to get you from Batangas to Puerto Galera. We will list down all the options and their pros and cons, so you can plan accordingly.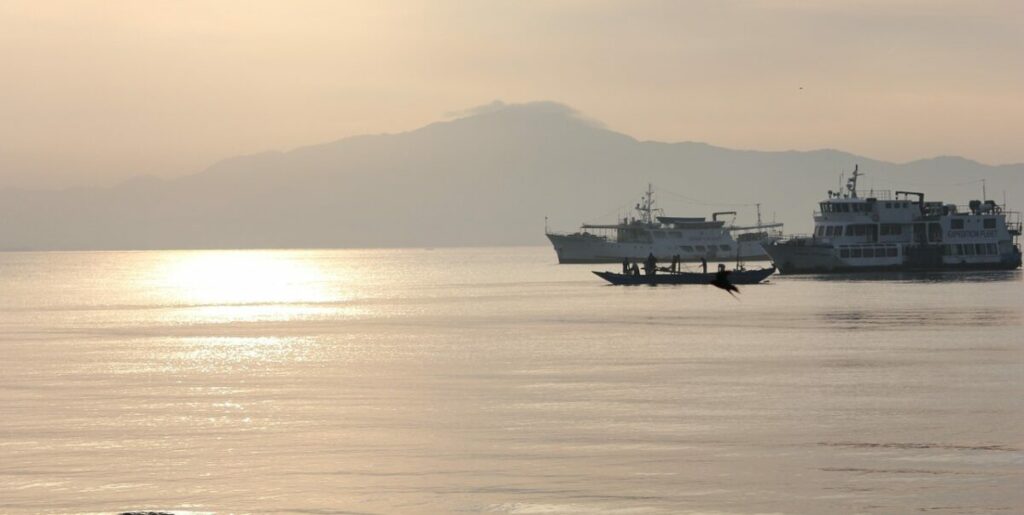 About Batangas and Puerto Galera
Batangas is known as a major industrial hub in Luzon, home to three major natural gas power plants and various industries. It is also a major passenger and container terminal hub for the region, connecting Luzon to the Visayas region.
Puerto Galera, meanwhile, is one of the Philippines' top tourist destinations. It has one of the most diverse coral reef sites in Asia and designated as a UNESCO Man and Biosphere Reserve site. Its beaches are also popular for both local and foreign tourists, especially Sabang Beach and White Beach.
Puerto Galera is 34.0 km away from Batangas if you take a direct ferry.
To travel to Puerto Galera, there are various transport options available from Batangas. The fastest is by seaplane, but alternative options are available such as ferries, bus and rental car.
If you are considering booking tours in the Philippines, check Klook.com
.
Batangas to Puerto Galera by Ferry
The most popular option to travel to Puerto Galera from Batangas is by ferry. Ferry travel can be a lengthy journey and may take up to an hour to 2 hours. Ferries travelling to Puerto Galera leave Batangas Port regularly and they have morning and evening trips. Make sure to check your travel dates before booking a ticket.
Puerto Galera has two major ports of entry, Muelle Pier and Balatero Pier. If you wish to be closer to Sabang Beach, you can choose the ferry docking at Muelle Pier. Balatero Pier is closer to White Beach.
Currently, the ferries travelling to Puerto Galera from Batangas include Starline Ferries, 2GO Supercat, RDI Genesis Shipping and MSL Shipping Lines.
To get to Batangas International Port from Batangas City, you can take a jeepney, cab or tricycle. Once in the Batangas International Port, you can proceed to your ferry's assigned port for boarding.
Please be reminded that you will be asked to pay a terminal fee at Batangas Port before you leave for Puerto Galera. An environmental fee will also be charged to every passenger once you arrive in Puerto Galera.
How to Buy Ferry Tickets from Batangas to Puerto Galera
For a swift booking for ferry tickets from Batangas to Puerto Galera, Bookaway is your best option. You can also buy tickets through your chosen ferry company or visit the ticketing office at Batangas Port. Any option is ok, but if you book it online, it will make your trip more efficient and hassle-free.
Here is a search widget for you to check currently availability and prices on ferries from Batangas to Puerto Galera:
Batangas to Puerto Galera by Land Travel and Ferry
Land travel is also a possible way to travel from Batangas to Puerto Galera, with a short ferry trip included to cross the Batangas Bay to the island. The entire trip duration and the fees you may need to pay varies depending on the port where you will enter from.
If you are taking a car or rode a bus that has trips to Mindoro from Batangas, you can take a RORO (roll-on-roll off) ferry to Calapan, Mindoro. Once you reach Calapan Port, you only need to drive (or ride) an hour and a half to reach Puerto Galera. If you want to be closer to the tourist spot, you can take the RORO ferries that dock at Balatero Pier.
Travelling to Puerto Galera by Seaplane
For people who are not too keen on riding ferries and want to get to the island fast, seaplanes are an option to consider. Taking a seaplane will get you to Puerto Galera in 30 minutes, but the fare can be pricy.
Unfortunately, Batangas does not have a local airport. If you wish to take the seaplane, you will need to travel to the Manila/CCP Harbor Dock and Terminal in Manila. From Batangas City, it is a 1 hour and 35 minutes to 2 hours drive to the port.
Currently, the only carrier offering seaplane trips from Manila/CCP Harbour and Terminal to Puerto Galera is AirJuan. Its flights both in and out of the port are in the morning.
Once you arrive in Air Juan's Seaplane Terminal in Puerto Galera, you can take a minivan, jeepney and tricycles to the city proper or to your hotel. Make sure to haggle if you take a minivan or a tricycle depending on your destination to prevent overpricing. You can also ask your hotel if they can make special transfer arrangements for you upon your arrival.
Hotels in Puerto Galera
Villa de Pico Highland Beach Resort – a great option to enjoy the beach in Puerto Galera.
Edgewater Dive & Spa Resort – a superior resort in Puerto Galera.
Other Resources to Travel in the Philippines
If you are traveling in the Philippines you might want to check some of our other guides to country. Check where to stay in Manila or our guide to the minimum salaries in Southeast Asia below.
Are you in the Philippines or have you already traveled this route? Leave your thoughts in the comment box below.