Where to stay in Denver, Colorado? Check our guide to the best places to stay in Denver, The Mile High City, in this post below
If you are interested in finding the best places to stay in Denver, you've found the right guide. Denver is the capital of Colorado, nested at the base of the Rocky Mountains, and rests one mile above sea level. The city has multiple neighborhoods and choosing where to stay is essential for a nice trip in the energetic city.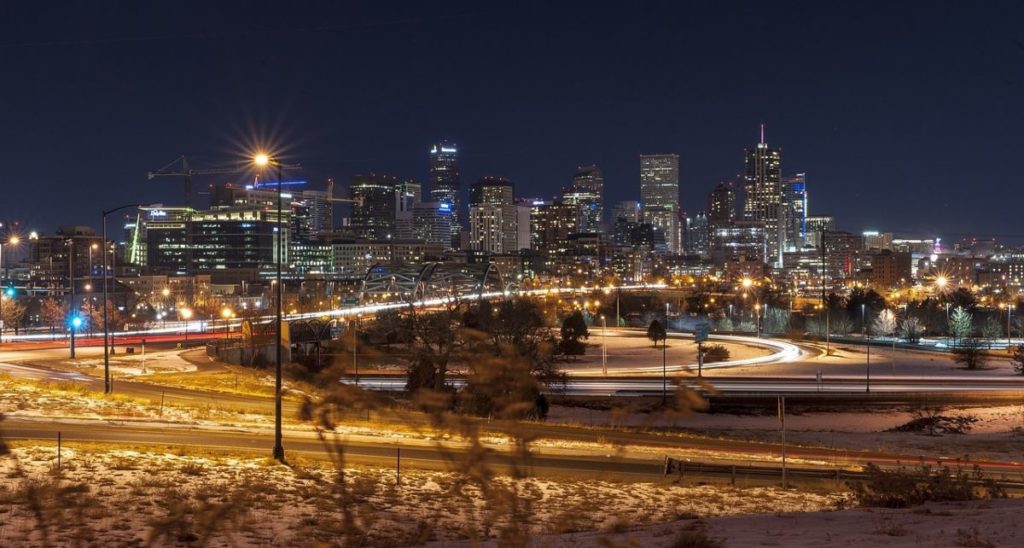 Denver is a diverse cosmopolitan capital with a Wild West heart. In this article you will find tips to gain the best experience in Denver and explore all that the Rocky Mountain capital has to offer.
Tourism in Denver: Overview
Denver struck gold in 1858. The discovery made Denver a boomtown with settlers beginning to inhabit the banks of the South Platte River. In the years since the Gold Rush, Denver has become an energetic city delivering breathtaking sunsets and 53 fourteeners; mountains whose elevations exceed 14,000 feet. The city boasts an impressive landscape with the skyscrapers rising above the Great Plains and the Rocky Mountains behind.
The best ways to get around are by walking, cycling, or using public transportation. Denver has a bike rental program where one can easily rent a bicycle in one part of the city and return it in another. It's one option for quick and easy access to reliable transportation.
Denver is a safe city as the nights are busy with people enjoying the bars and the days are equally flourishing. Denver is a great place to experience both history and the outdoors. The state capital building draws tourists with its solid gold dome top and Rocky Mountain National Park invites the outdoor enthusiasts.
Best Places to Stay in Denver, Colorado
Denver is a large city that is spread out on the Great Plains. The best place to stay is in the heart of it all: Downtown Denver. Ideally, your accommodation would place you in the center of the action.
Below, we will analyze Downtown Denver and some of the sections within the area that are the best places to stay.
Union Station
One of the newest locations to stay in Denver is Union Station, located in the very heart of Downtown Denver. Union Station allows easy and reliable access to all of Downtown Denver, as well as routes close to exiting the city for a mountain adventure.
Previously, Union Station was the train station, though currently updated, it now services the local Light Rail and buses. Inside the renovations are multiple restaurants, cafés, small shops, and a hotel. Union Station mixes the past with modernity and is a great place for every traveler to relax and enjoy a snack.
Larimer Square
The best location that encompasses urbanization with history is Larimer Square. Larimer Square is host to all activities from fine dining to shopping, night life and entertainment. This historic location is the oldest commercial block within Denver. Once full of offices, it is now full of energetic life and the bustle never stops from day to night. Larimer Square is a highlight of a trip to Denver delivering accessibility for a leisurely afternoon with lunch and shopping.
Budget Accommodation in Denver – $
Ember Hostel – a great budget option to stay in Denver, with a beautiful interior and offering rooms and dorm beds.
Reasonably Priced Accommodation in Denver – $$
Inn at Cherry Creek – an excellent Inn close to the Cherry Creek Mall, one of the best in Denver.
Stay Alfred Premier Lofts on Market St. – a quality option to enjoy Downtown Denver to the fullest.
Luxurious Hotels in Denver – $$$
Four Seasons Hotel Denver – one of the most luxurious hotels in Denver.
The Ritz-Carlton, Denver – an excellent choice in the Downtown, one of the best areas to stay in Denver.
Cost of Travel
Denver is a moderately priced city for US standards. If you are looking for a cosmopolitan capital with a limited budget, $160 per day, per person is sufficient for accommodation and food.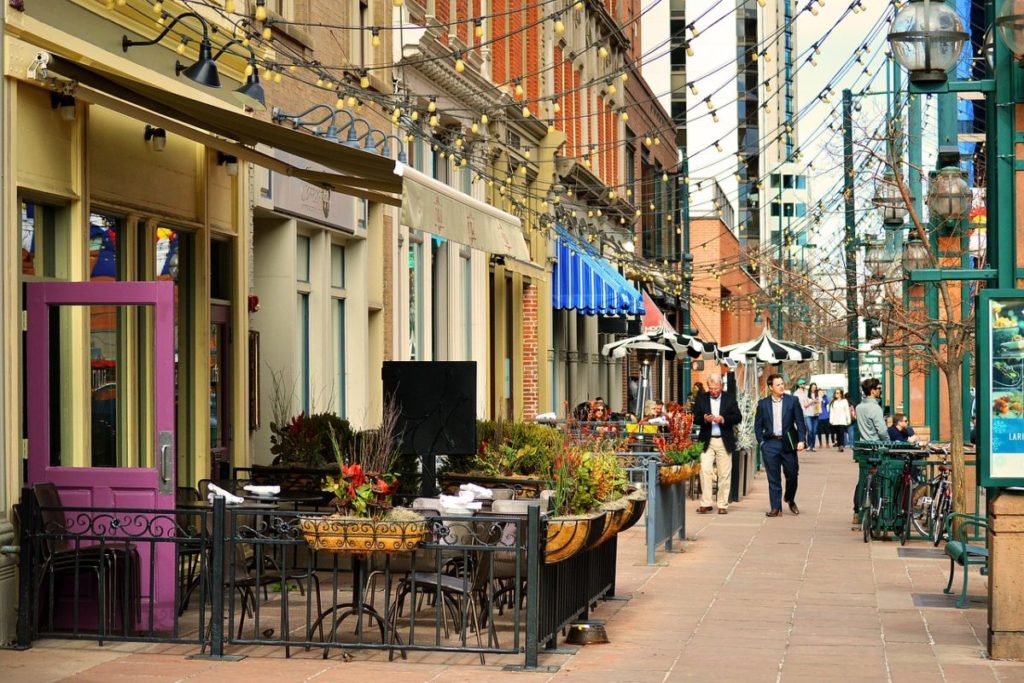 The cost of activities has a wide range. However, there are many budget friendly options from museums to walking malls. Public transportation is affordable with one-way ride being around $2 per person. In some areas, such as the 16th Street Mall, free transportation along the mall is provided.
Denver International Airport is only a short ride away. Denver is growing in popularity and many airlines have decent prices or deals on tickets.
If you are flying to Denver, compare and book flights using Jetradar. For those looking to get an optimal car rental, check RentalCars.com.
Best Months to Visit Denver
Denver has a unique climate that can rapidly change. In the Summer there is dry heat and, in the winter, up to a foot of snow is normal.
The city does boast more than 300 days of sunshine annually. May is a good time to visit Denver and beat the dry heat. For the outdoor enthusiast, May brings less chance of rain and cooler hiking conditions.
Winter includes its own set of outdoor activities such as skiing and snowboarding. Red Rocks Amphitheater, located just outside of Denver, hosts an impressive set of concerts with the peak months being May-October. Either season you choose, you will always find a thrilling activity in Denver.
If you are traveling to the United States you may want to check some of our other guides to US cities. Check where to stay in Chicago and the best places to stay in San Francisco.
Are you planning a trip to Denver or have you visited the city? Leave your thoughts and questions in the comment box below.