Where to Stay in Pristina? Discover the secrets of this unique city in the Balkans, featuring the best areas to stay and a Pristina cost of travel analysis
Pristina, the vibrant capital of the partially recognized state of Kosovo, is a treasure for travellers looking for adventure, a bustling nightlife or historic sightseeing. In this guide, we will accompany you through the best areas to stay in to make sure your visit is the most memorable.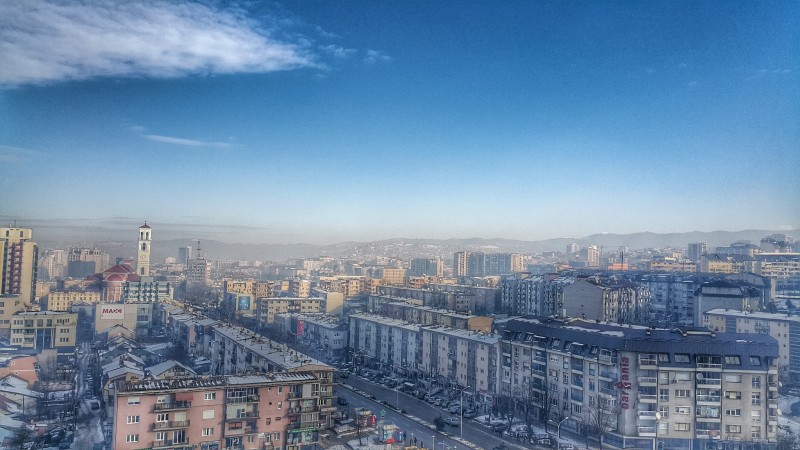 Pristina. Photo by Vegim Zhitija
Tourism in Pristina: Overview
Pristina is the largest city of Kosovo with approximately 200,000 inhabitants. It hosts an interesting mix of Kosovo Albanians, Serbs and Montenegrins. The country's recent struggle for independence was a decisive historic turnover. You can still see its reverberations in the capital's street view. Graffiti decorates the walls with nationalist exclamations, proudly stating "Republikë Kosovo", the Republic of Kosovo. You might even see Serbian nationalist claims, such as "te Serbise ne Kosove", it's Serbia not Kosovo.
Pristina is the country's primary tourist destination and is known to be a university city that welcomes many international students. Therefore, locals are not only used to but also extremely found of foreigners. They will without question move mountains to help you out if you happened to be lost.
The easiest way to get to Pristina is by plane. Every day there are cheap, direct flights from numerous European cities to Pristina's International Airport. The airport is located only 15 minutes by car from the city center. Taxi's are waiting for you at the entrance of the airport. Advice from a local: never pay more than 15 euros for a ride to the center. If you want to search flights to Laos check Jetradar.
Here's another insider tip: some flights are even cheaper from Macedonia's capital, Skopje, which is only a two-hour bus drive from the city center and costs approximately 10 euros. When driving into Pristina, make sure to keep an eye out for the tall bronze statue of Bill Clinton welcoming you into the city. This monument is the absolute pride of the Kosovar people.
If you want to get around in Kosovo it is also possible rent a car in Pristina. Compare rental car prices on RentalCars.com.
Best places to stay in Pristina
A highly recommended place to stay in Pristina is the charming Old Town. With its ancient Clock Tower (Sahat Kulla), the beautiful Kosovo Museum and the stunning Ethnographic Museum, you are situated close to many of the historic jewels the city has to offer.
Don't forget to treat yourself with a national dish in one of the authentic restaurants in the neighborhood. You might also want to cook your own meal with fresh products sold by friendly merchants at the local bazaar.
The area situated around the main pedestrian zone is another great place to stay. Do what the locals call "korza" and go for a stroll on the Boulevard Nene Tereza (Mother Theresa). It is one of the most important streets in the city center.
Also in this area, you will find many lively pubs and cafés. Here you can enjoy a delicious macchiato or a taste of the popular home-produced drink, rakia. Besides Pristina's thriving café culture, this neighborhood is also home to various historic hotels and monuments.
Budget Accommodation Options in Pristina
Prishtina Center Hostel – One of the best budget options for your stay in Pristina, in a very central location.
Reasonably Priced Accommodation in Pristina
Hotel Prima – A great choice in the old town, in one of the best places to stay in Pristina.
Hotel LaCorte Prishtina – An excellent hotel offering great value for the money in Pristina.
Luxurious Hotels in Pristina
Swiss Diamond Hotel Prishtina – A luxurious hotel in a very central location in Pristina.
Cost of Travel in Pristina
Pristina is an overall cheap place to visit. Accommodations in the city center, however, can sometimes be expensive. The city however has a wide range of accommodation options, from cozy guesthouses to high class hotels. Food and transportation are also pretty affordable, in a trend seen in most cities in the Balkan region.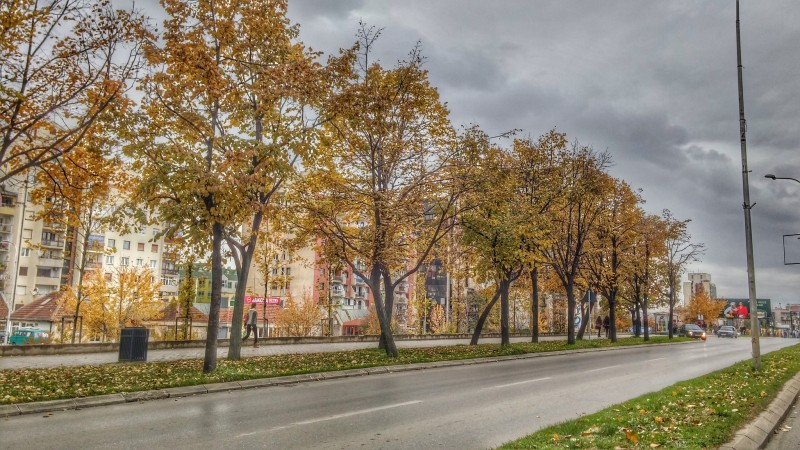 Pristina. Photo by Vegim ZhitijaIn general, food and tourist attractions are affordable. A macchiato will not cost more than 2 euros and you won't spent more than 30 euros for an extensive night out. Moreover, many of the galleries and museums have a free entrance, such as the Kosovo National Museum, the Ethnographic Museum and the Independence Museum.
If you are coming to Pristina and you want to book transfers or activities, check GetYourGuide.
When to visit Pristina
The best time to visit Pristina and is during the summer months. Kosovo's climate is relatively mild and during the months of June, July and August the temperatures often won't be much higher than 30° Celsius. Pristina's elevation of 652 meters makes of it less hot than other cities in the region, such as Skopje or Belgrade. If you are visiting other cities in a Balkan tour, the spring can be an excellent time, as temperatures are milder not only in Pristina, but in the region as a whole.
You might want to avoid the city during winter. Because citizens use too much coal for heating, the air quality in Pristina can be extremely poor and sometimes even bad for your health.
However, the smog and cold temperatures won't prevent the good-humored Kosovar from going outside. They will always be in the mood for a relaxed stroll in the city center and a chat with friends while sipping a freshly brewed macchiato.
Other Resources for Traveling the Balkans
Are you doing a tour of the Balkans? Check our guides for other cities in the region like Skopje, Mostar, Sarajevo, Belgrade and Tirana.