How to Get from Brussels to Luxembourg? In this we will analyze the best ways to get from the Belgian capital to Luxembourg, including bus and train
Are you looking to find the best way to travel from Brussels to Luxembourg? This post explains in details what options available and how to buy tickets in this European route by bus, train and tours.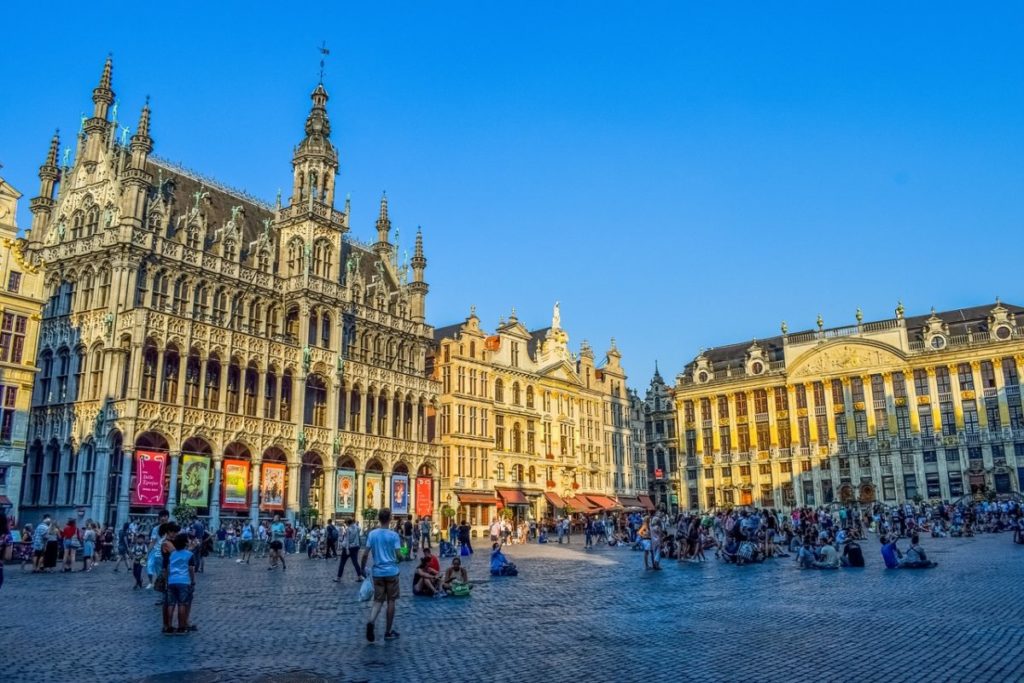 Brussels to Luxembourg: The Route
Brussels is the capital of Belgium and often referred as the capital of the European Union. A vibrant blend of the French and Flemish is just one of the many attractions of Brussels, as well as its delicious French fries.
Luxembourg on the other hand is a Grand Duchy and one of the smallest countries in Europe. Bordering Belgium and with a population slight under 600 thousand inhabitants, Luxembourg is definitely worth the visit.
The distance between Brussels and Luxembourg is of just 220 km. The good news is that you have plenty of options to cover this distance. That includes several daily trains and buses, but you can also drive to Luxembourg or even take a day tour to the Grand Duchy.
Before we start with each one of our options, it is important to stress that there are no direct flights from Brussels to Luxembourg, despite both places being served by international airports. That happens mostly because of the short distance between the capital of Belgium and the neighboring Grand Duchy.
Let's analyze below each one of this options and see which one fits your requirements the best in terms of comfort, flexibility and budget.
Brussels to Luxembourg by Train
The best option in my opinion to travel from Brussels to Luxembourg is by train. There are many direct trains departing from Brussels and the trip to Luxembourg takes slightly more than 3 hours.
Traveling by train offer two important advantages on this route. The first advantage is in terms of comfort, which is usually high with decent leg room even on 2nd class wagons.
The other advantage comes in terms of departing from Brussels. Trains from Brussels to Luxembourg depart call at the three main stations in Brussels (South, Central and North) which is extremely convenient and will make getting to a station from your accommodation easier.
The Luxembourg Railway Station also has a pretty central location in the Luxembourg city.
How to Buy Train Tickets from Brussels to Luxembourg
You can buy tickets online or on spot in any Belgian Railway Station. For those willing to book online, the best way to do it is through Trainline.
Brussels to Luxembourg by Bus
Another popular option to get from Brussels to Luxembourg is by bus. While the bus is certainly less comfortable than the train, it is also a good option. There are many buses going directly from the Belgian capital to the Grand Duchy.
The direct bus ride takes approximately 3 hours and most buses depart either from Brussels North (Gare du Nord) or Brussels South (Bruxelles-Midi). The bus is the cheapest option to travel between the two capitals.
How to Buy Bus Tickets from Belgium to Luxembourg
The best option to buy a bus ticket is online. You can compare different options on GoEuro
or also buy directly on Flixbus.
Brussels Charleroi Airport to Luxembourg
One way people come to Luxembourg is firstly by flying to the Brussels Charleroi Airport with one of the low cost companies operating to this airport. Once there, you can follow your trip by land to Luxembourg.
To travel from Brussels Charleroi Airport to Luxembourg, you can follow a convenient two-step journey. Firstly, upon arrival at Brussels Charleroi Airport, take a direct bus to Brussels Midi Train Station. These buses, typically operated by Flibco, offer regular services and are specifically tailored to meet flight schedules. The journey from the airport to the train station takes approximately one hour minutes. Once you reach Brussels Midi Train Station, proceed to purchase a train ticket to Luxembourg.
Brussels to Luxembourg Day Tour
If you are just planning a day trip to Luxembourg a good option may be booking a tour. There are services that start and end in Brussels, covering the whole day with Luxembourg and in some cases other stops along the way.
To book a tour to Luxembourg, or in Luxembourg, check GetYourGuide.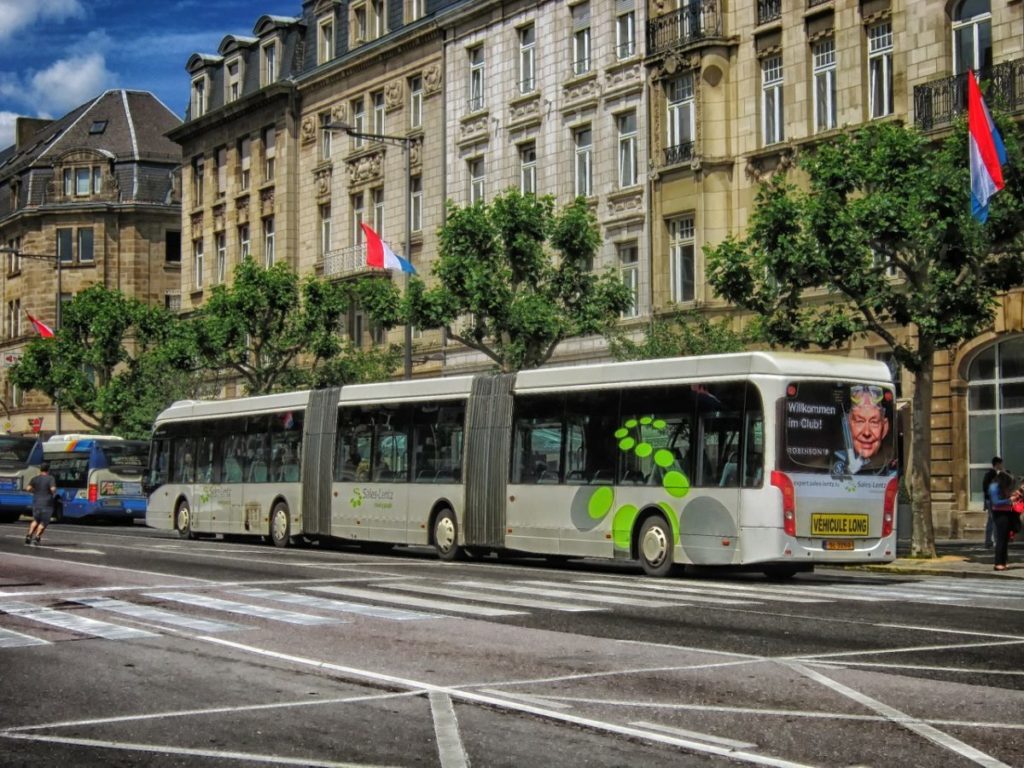 Brussels to Luxembourg by Car
Another option to get to Luxembourg from Belgium is by car. As both countries are part of the Schengen area, there are no border checking between Belgium and Luxembourg. If you want to rent a car in Belgium or Luxembourg, check RentalCars.com.
Hotels in Brussels
9Hotel Central – a great hotel close to the Brussels Central Railway Station.
Hotel Agora Brussels Grand Place – a reasonably priced wonderful hotel close to the Grand Place in Brussels.
Hotels in Luxembourg
Park Inn by Radisson Luxembourg City – just a short walk to the Luxembourg Railway Station, this property is ideal if you visiting the country by train.
Hotel Le Place d'Armes – a luxurious hotel located in the very center of Luxembourg, close to the Place d'Armes and the Notre-Dame Cathedral.
Other Resources for Traveling in Benelux
If you are traveling to Belgium, Netherlands or Luxembourg you might want to check some of our other guides to the region. Check where to stay in Brussels and the best places to stay in Luxembourg. You can also read our article on how to get from Leuven to Brussels and the average and minimum salary in Luxembourg.
Are you in Belgium or planning to visit it soon? Leave your thoughts and questions in the comment box below.