Cost of living in Stockholm: let's analyze costs of food, real estate, entertainment and transport in Stockholm, the capital of Sweden
Are you thinking about moving to Stockholm, Sweden? Check below the data for the cost of living in Stockholm, the capital and the biggest city in Sweden.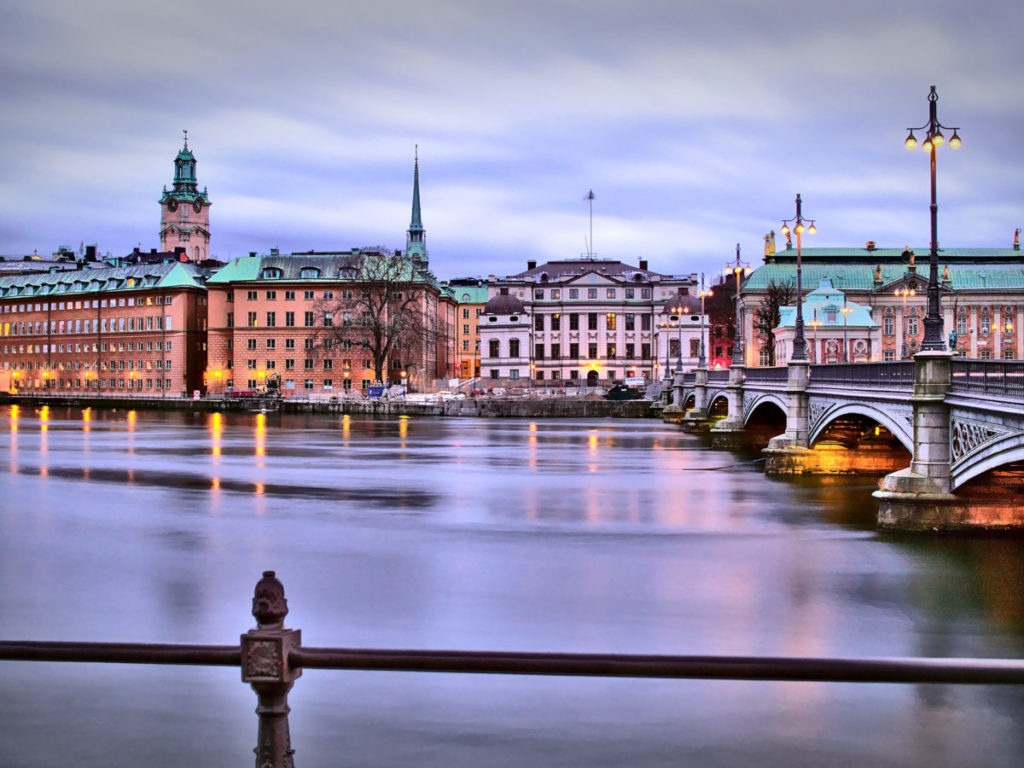 Cost of Living in Stockholm, Sweden
Stockholm is the capital and largest city in Sweden. It is one of the cleanest and safest cities in Europe. It is also famous for its amazing parks, museum and family friendly atmosphere.
Additionally, Stockholm almost always ends up in the top 5 cities on different expat surveys. The city is spectacular and however the price levels of services and goods are quite high, they are in line with the incomes. Stockholm has a great transport infrastructure with the Stockholm Arlanda and also the Stockholm Skvasta Airport. The capital of Sweden also has great railway connections and also ferries to a number of countries in Europe.
Stockholm is traditionally popular destination among expats. The main reasons behind that could be the safe and steady business and general environment. The operational cost is not that favorable compared to some Central and Eastern European countries but the quality and availability of services are excellent.
The cost of living in Stockholm is relatively high due to the expensive rate of public transport and the service sector in general. Equally the prices on the housing market are among the highest of Europe. One of the main reasons behind the high cost of living in Sweden is its overall high taxes.
Let's check some data for the cost of living in Stockholm, Sweden below:
The currency in Sweden is the Swedish krona. The conversion rate to the SEK is 1 dollar to 10.38 SEK as of December 8, 2023.
If you want to suggest your own values based on your experiences in this city, click on edit and insert the values. Upon moderation they will be calculated to make part of the average prices displayed below.
| Food | Price [EDIT] |
| --- | --- |
| 1 liter of milk | 1.20 USD |
| 1 loaf of bread | 2.32 USD |
| 1 kg of tomatoes | 3.40 USD |
| 1 kg of chicken | 11.50 USD |
| 1 single meal cheap restaurant | 12.70 USD |
| 1 single meal high-end restaurant | 38.50 USD |
| 1 cappuccino or latte | 4.25 USD |
| 1 big pizza delivery | 17.20 USD |
| Real Estate | Price [EDIT] |
| 1 bedroom flat (40 m2) rent per month | 1,357.00 USD |
| 1 bedroom flat (40 m2) utilities per month | 75.00 USD |
| 2 bedroom flat (80 m2) rent per month | 2,162.00 USD |
| 2 bedroom flat (80 m2) utilities per month | 113.00 USD |
| Price per square meter (city center) | 10,057.00 USD |
| Transport | Price [EDIT] |
| 1 single ride public transport | 4.15 USD |
| Monthly public transport ticket | 97.00 USD |
| 1 km taxi or similar transport app | 1.95 USD |
| 1 liter of gasoline (1/4 gallon) | 1.59 USD |
| Toyota Corolla (new) basic version | 21,851.00 USD |
| Salaries | Price [EDIT] |
| Minimum Salary | 2,900.00 USD |
| Average Salary (net) | 1,930.00 USD |
| Extras | Price [EDIT] |
| 1 ticket to the movies (adult price) | 14.30 USD |
| High speed internet per month | 27.60 USD |
| 1 month gym subscription | 46.00 USD |
Important: Sweden does not have an official minimum salary. The figures above regarding minimum salaries are comparable to a low skilled wage.
Cost of Living for Students in Stockholm, Sweden
Studying in Stockholm is a great experience. The universities offer a high level education and have good overall global rankings. Students can decide to stay at the campus or find flat for themselves. However the cost of being a student in Stockholm is not cheap.
Several universities and colleges in Stockholm provide various higher level education programs in Swedish, English and German, as well as some other European languages. Cost free Swedish classes are available at most of the institutes.
Here are some of the main higher education institutions in Stockholm:
Getting a Job in Stockholm
Stockholm is one most innovative tech hubs in Europe. It is the home of King, Spotify and Klarna, just to mention a few unicorns(startup company valued at over $1 billion). That means Stockholm not only welcomes but desperately needs international talents mainly inside the tech industry but also outside. Most of the positions require fluency in English, but German and Scandinavian languages are very handy too.
Salaries, benefits and taxes are relatively high in Sweden compared to the all European market. Nevertheless salary negotiation is a very important part of the recruitment process as there are no strict laws according to salary level in the country.
Here are some websites for job hunting in Sweden:
Quality of Life in Stockholm
As it was described above Stockholm is pricy city but the quality of life totally worth it. The city is green, clean and safe. Stockholm has won the European green capital award for being the greenest capital of Europe. Practically it means there are parks everywhere and these parks are well taken care of the without trash or unpleasant experiences. Sweden is famous of its generous welfare system and good healthcare. The children related facilities and services are among the best not just in Europe but in the world.
Stockholm is safe in general, especially in the city center and during daytime. Most residents speaks English at least on a basic level and numerous general Swedish courses are available around the city if someone wants to learn the local language.
If you are visiting Stockholm soon you may want to check some of our other Sweden guides. Check the where to stay in Stockholm and our article on the average and minimum salary in Stockholm. If you are traveling to other Northern European country you can check our Reykjavik guide and our Oslo guide.
Other Resources for Expats and Travelers
Salaries Worldwide: check our articles on wages worldwide and understand better the economics of the countries you may be considering to move or invest.
Retire Abroad: check our retirement guides and maximize your retirement income and quality of life.
Jetradar: compare and find the cheapest air fares worldwide.